Basketball World Cup 2023: In the Basketball-Crazed Philippines, the World Cup Will Be a Shining Moment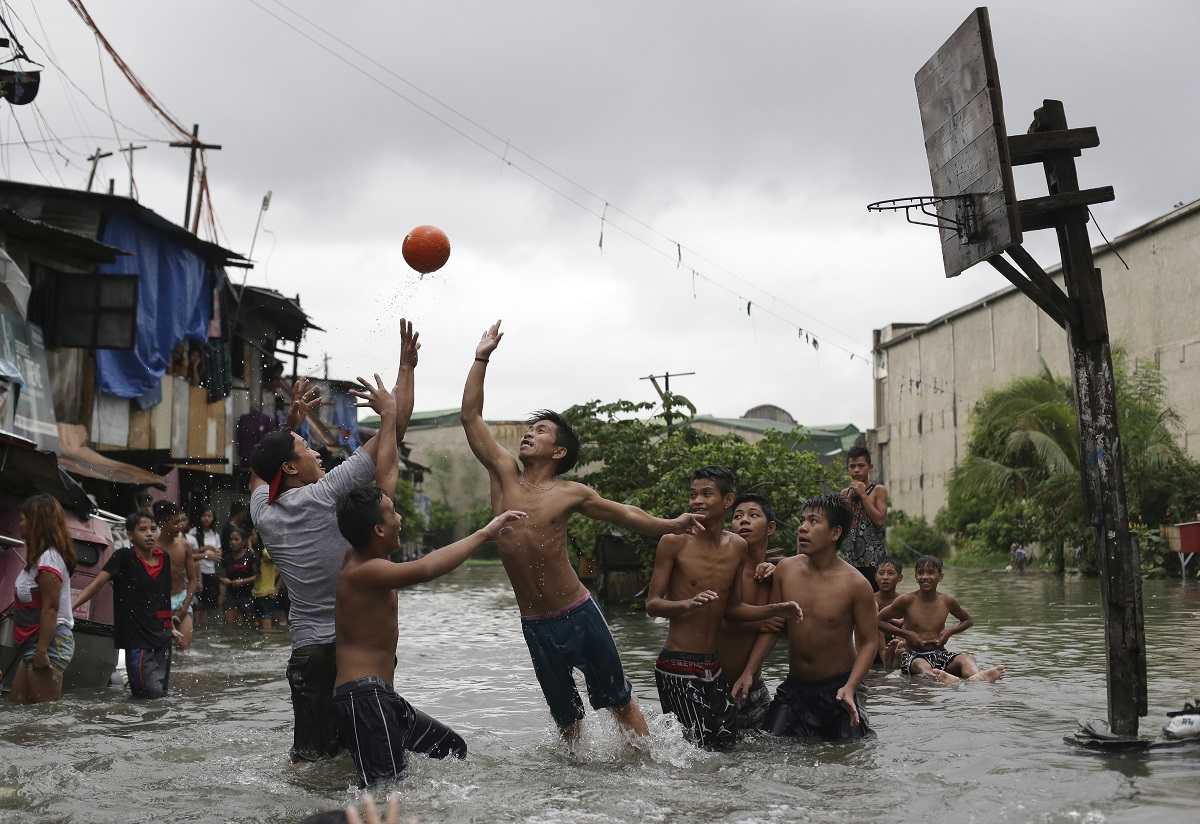 10:23 JST, August 23, 2023
MANILA, Philippines (AP) — Considering that about 110 million people live in the Philippines, it's not feasible to expect that they all would be basketball fans.
"But it's close," said Tim Cone, the country's top professional coach.
And that might not be an understatement, either.
Basketball's World Cup starts on Friday, spread out over three nations — the Philippines, Japan and Indonesia. It'll be centered in Manila, where the medal rounds will be held in early September, where the favored U.S. team will play all its games in the event and where fans have been waiting for years for this chance at seeing some of the game's biggest names competing in their city.
"It's so for big players to come here, unlike China. Everyone comes there," said Inigo Herrera, 25, who works in sales for his family's Manila business. "For us, it's like a once-in-a-lifetime opportunity. If this is your first time in the Philippines and you go around, you will see kids playing basketball everywhere. Everywhere."
The Americans arrived on Tuesday morning (Monday night EDT) in Manila. They were greeted by local and tournament officials at the airport, had fans on motorcycles waving at the motorcade as their buses drove away, and were greeted at their hotel by more fans.
Herrera was among those who stood in the lobby for just a glimpse of the Americans.
"I have goosebumps right now," another of Herrera's friends, RJ Tan, said as he held an Anthony Edwards jersey. And yes, he did have goosebumps, even several minutes after the Americans walked past him to get to the elevators leading to their rooms after about 10 hours of flying from Abu Dhabi.
The home nation — which has declared Friday a national holiday of sorts, closing schools and some businesses to mark the occasion — is in the World Cup and has its sights on history. While there is little chance of a magical run by the Philippines to win the tournament, there is an effort to get at least 32,617 fans to the Philippines' first game in the tournament and break the World Cup attendance record set at Toronto in 1994 when the U.S. rolled past Russia in the gold-medal game.
"I had the good fortune of visiting Manila in 1996," USA Basketball men's national team managing director Grant Hill said. "The love for the game there is absolutely incredible."
FIBA secretary general Andreas Zagklis was asked last week about the excitement level that the Philippines has shown for the World Cup.
His response: "You have not seen anything yet."
Basketball is a passion in the Philippines. There are about 25,000 indoor courts in the country, countless outdoor courts — they're everywhere, with rims even fashioned out of barbed wire in some places. Data collected by the NBA shows that the league's online store can send deliveries to 215 cities and provinces in the Philippines; there isn't one place on that list where the league hasn't had someone buy a jersey or some other official merchandise.
"It is the No. 1 sport in the country and you can't definitively say that about basketball in the United States or anywhere else," said Miami Heat coach Erik Spoelstra, an assistant coach on the U.S. team this summer and a national hero in the Philippines — his mother is Filipina. "There's such great passion for the sport. I've flown into Manila with my staff and some of my friends, and on the ride from the airport, anywhere you look you can see groups of kids playing on a makeshift basket on a telephone pole, on the side of a building, in 3 feet of rainwater.
"It's a powerful visual of seeing what you would think would be extreme poverty, which it is, and the juxtaposition of seeing great joyfulness of people coming together and playing basketball in a way that doesn't exist anyplace else."
Legend says that American teachers brought basketball to the Philippines for the first time around the turn of the 20th century, and it immediately took off. Unlike other parts of Asia, where baseball or soccer can reign supreme, basketball stands alone in the Philippines. Its only real challenger in recent years has been boxing, simply because of Manny Pacquiao — who won 12 world championships in eight weight divisions. Pacquiao's popularity is such that he even served 12 years in politics in his homeland.
But the basketball bug even found him: The 5-foot-5 Pacquiao has played and coached in the Philippines Basketball Association, the nation's top pro league.
"People are raised on basketball from the age of 2 and 3 years old," said Cone, whose teams have won more than two dozen league titles in the Philippines. "All they do is play one sport and it's played throughout the year. We have three seasons: rainy season, wet season and basketball season, and we play basketball through it all. That's the passion. We always say we have three things in the Philippines: sport, basketball and politics."
Unlike politics, basketball seems to be the thing that everyone can agree on. The NBA has been airing games there for nearly a half-century, and staged one of its first ever international exhibition games in the Philippines — sending the then-Washington Bullets over to play a team of Philippine All-Stars.
If New York's heartbeat of outdoor basketball is Rucker Park, then Manila's is Tenement Court — located in the courtyard between several tenement buildings. That spot, with a court painted in the World Cup colors and with the logo, was where podcaster and former NBA TV personality Leigh Ellis picked for a pickup game a few days ago. Ellis is touring the world, throwing out invites on social media and telling fans to join him for games as pursues a mission to play pickup in all corners of the globe and spin it into a docuseries.
Manila did not disappoint.
"Because from my experiences of traveling across several continents and countries playing pickup, I've encountered people everywhere who love and cherish basketball," Ellis said. "But in the Philippines, I could have been convinced that the game was invented there, or that they at least had some sort of ownership of it. Such was their passion for the sport."
There are 32 teams in the World Cup; half will play their first- and second-round games in Manila, while eight teams will play first in Jakarta and eight others will open in Okinawa. For the final week of the tournament, all the title contenders will be in Manila and the gold-medal game happens there Sept. 10.
It will be a moment of national pride, regardless of who wins.
"I cannot begin to explain how big a moment this will be for the country," Cone said. "The whole country."
Add TheJapanNews to your Google News feed.