Griner's WNBA Return a Mixed Bag, but Experience in Russia Helps Her Keep Perspective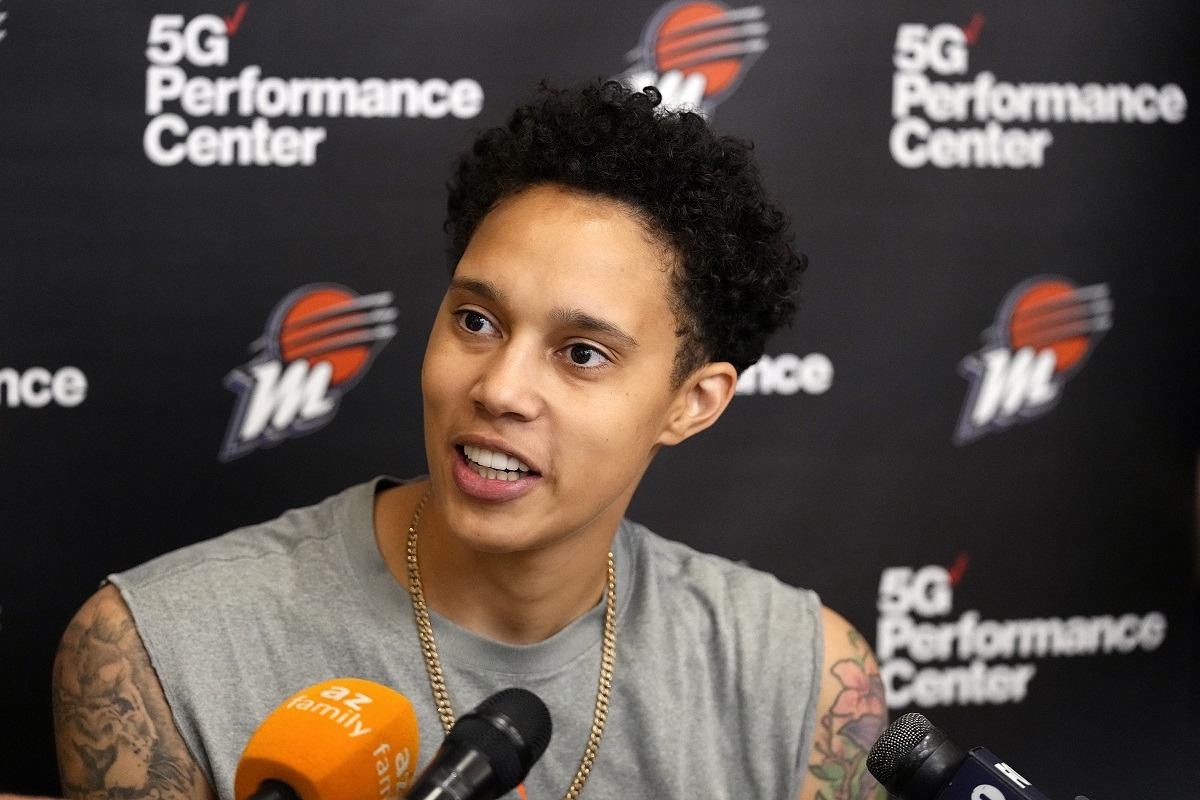 12:01 JST, June 27, 2023
PHOENIX (AP) — There was a time in Brittney Griner's life when a mid-season coaching change might have been tough to handle.
Her 10-month detainment in Russia has a way of altering perspective.
The Phoenix Mercury announced on Sunday that they had fired coach Vanessa Nygaard following a 2-10 start to the season and elevated assistant coach Nikki Blue to the top spot. Griner — who recently earned her ninth All-Star selection — said she's taken those changes in stride as the franchise tries to right its season.
"Not too much surprises me anymore," Griner said Monday after practice. "I'm not too shocked about change or different circumstances. You've got to adapt. I've learned to adapt even more.
"This adaptation isn't that major in the grand scheme of things."
The Mercury's tough start and coaching change is the latest challenge in Griner's return to the WNBA following her ordeal in Russia on drug-related charges that caused her to miss the entire 2022 season. The 6-foot-9 center and her teammates were confronted by what the WNBA called a "provocateur" at the Dallas airport earlier this month and she's also dealt with a hip injury that caused her to miss three games.
Griner said she was appreciative of everything Nygaard did for her during the past 1 1/2 seasons, but was also excited Blue would get her first chance as a WNBA head coach. Blue joined the Mercury coaching staff last season and has 15 years of coaching experience in the WNBA and college.
"Sometimes you've got to shake things up a little," Griner said. "I think that's what we did."
Nygaard took over the team last season and went 17-31. It wasn't an easy year-and-a-half for Nygaard, with Griner missing all of last season while she was detained in Russia. But the losses kept piling up even after she returned, so the Mercury decided to make a change.
"The final straw is that we're 2-10," Mercury general manager Jim Pitman said. "That's just not good enough. Our organization, our fans, expect a lot from the Phoenix Mercury.
"I'd like to thank Vanessa for all the things she did for our organization. She managed through a lot of adversity over the last year and a half, but at the end of the day, professional sports is a results-oriented business and we're 2-10."
There's hope the Mercury still might have time to turn their season around. The 32-year-old Griner — who returned on Saturday from her hip injury — has been productive on an individual level, averaging 19.1 points per game on a career-high 62% shooting. She's also averaging 6.4 rebounds and 2.4 blocks.
"A lot of teams don't have veterans like Brittney Griner or Diana Taurasi," Blue said. "It's nice when something like this goes down in the organization, to have those veterans be a calming factor and a calming piece."
Griner said it's her job to play even better and help the banged-up Mercury try to compete for a playoff spot. As for her off-the-court challenges, she's glad the Dallas airport has caused the WNBA to partially re-evaluate the use of charter flights and other travel options.
Griner's detention in Russia is still a divisive political issue in the United States, particularly after she was swapped for notorious Russian arms dealer Viktor Bout.
"I'll say this — I think we should have already had the option to use a different airline, a more private airline, a charter flight," Griner said. "It's a shame it had to get to rock bottom because I feel like waiting for something to happen, then making a change — you don't know what that something's going to be.
"We've all seen what can happen in this world," she added. "When you play the wait-and-see game, you're really playing with fire, you're playing with people's lives. So I'm glad they finally got it together and allow us to do this. It's just a shame it took so damn long, honestly."
Add TheJapanNews to your Google News feed.