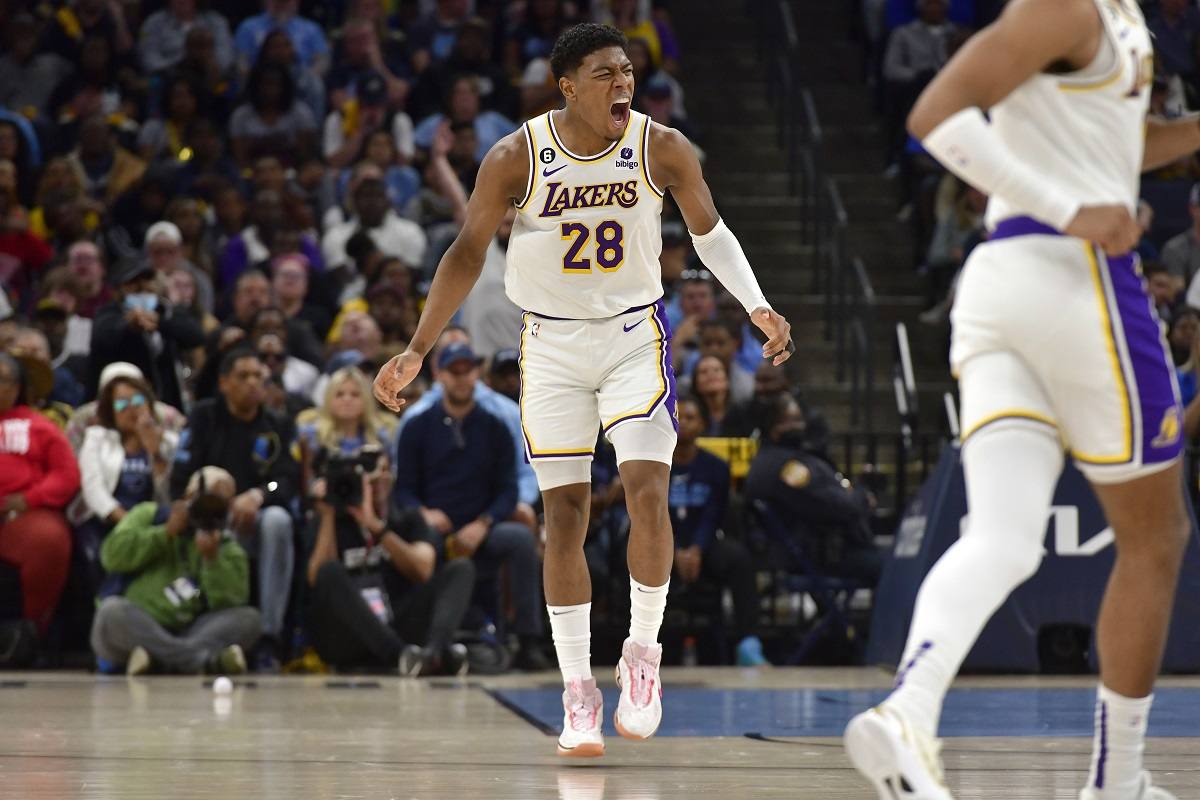 14:35 JST, April 17, 2023
MEMPHIS, Tenn. (AP) — Rui Hachimura, LeBron James and the Los Angeles Lakers made an early statement in the wide-open Western Conference playoffs.
Hachimura scored a playoff career-best 29 points, including 21 in the second half, and James added 21 points and 11 rebounds as the seventh-seeded Lakers beat the No. 2 seed Memphis Grizzlies 128-112 on Sunday in the opening game of their series.
Memphis had the NBA's best home record at 35-6 but no longer has home-court advantage against LA. Game 2 is Wednesday at FedExForum, and the Grizzlies have major concerns about star Ja Morant, who aggravated a right hand injury.
"We didn't execute the priorities of the game plan," Memphis coach Taylor Jenkins said. "Get back. Execute half-court defense and get rebounds."
Austin Reaves added 23 points, including nine straight in the closing minutes as the Lakers pulled away. Anthony Davis had 22 points and 12 rebounds, and D'Angelo Russell, who scored only two points in the Lakers' play-in win over the Minnesota Timberwolves, finished with 19 points.
Hachimura missed only one of his nine shots in the second half, including making all five of his 3-point attempts.
"The second half, we were in a good rhythm," Hachimura said. "We were sharing the ball and all the shots just came to me."
Reaves added: "Rui was huge (Sunday). His skillset is crazy. For us to get him with all the talent we have, it just brings another aspect to our team."
Jaren Jackson Jr. led Memphis with 31 points, while Desmond Bane scored 22. Morant had 18 points before leaving in the fourth quarter with the hand injury. The Grizzlies' leading scorer's availability for Game 2 is uncertain.
"I'm in a good bit of pain," Morant said. "My main focus was to be out there for my guys. Another incident where, you know, that's pretty much in jeopardy."
It was Hachimura from Japan who provided Los Angeles some breathing room in the third quarter, connecting on all four of his 3-point attempts. Hachimura's only previous playoff experience was in 2021 with Washington, which lost a first-round series to Philadelphia. The Lakers acquired him from the Wizards in a midseason trade.
"He's multifaceted," Lakers coach Darvin Ham said of Hachiumura. "He's strong. He has great hands. He can get out and run, go up top. Very, very athletic and can really put the ball in the hole as you saw today. Just encouraging him to be assertive, aggressive."
Los Angeles had to get through the play-in tournament this year after missing the playoffs in 2022. The Lakers were eliminated in the first round by the Phoenix Suns a year earlier.
Memphis finished with 51 wins, its second straight 50-victory season.
After the Grizzlies used a second-quarter burst to take a 65-59 lead into the break, the teams swapped leads through much of the second half, and Memphis still held a 101-100 advantage with 8:36 left.
But Hachimura made a 13-foot jumper, and Reaves nailed a 3-pointer as the shot clock was expiring. Then, as Memphis got close again with about three minutes left, Reaves went on his individual scoring spree, and the Lakers closed out the game with the final 15 points.
"It's one game," Bane said. "It's the first of four games for a reason. You want to win every game, but most of the time that doesn't happen.
"We obviously wanted to start it off with a win, but whey won, and we get another opportunity on Wednesday."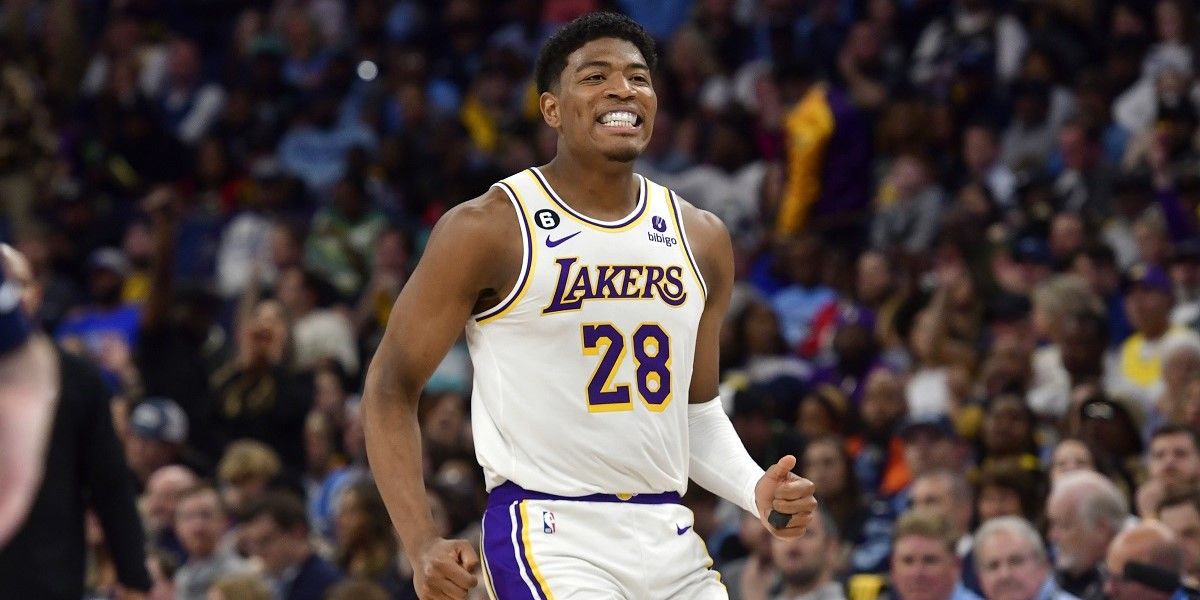 TIP-INS
Lakers: This is the first time Los Angeles has faced Memphis in the postseason. … Davis left the court late in the second quarter with an injury to his right arm. He returned to start the second half. … The first Los Angeles turnover came with 8:41 left in the second quarter. Its second came a minute later. … James passed Robert Horry for 24th on the Los Angeles all-time playoff scoring list in the second quarter.
Grizzlies: C Steven Adams (right knee PCL sprain) and C/F Brandon Clarke (left Achilles tendon tear) were out and are expected to miss the playoffs. … Morant played with his right hand wrapped from what Jenkins described as a contusion in his pregame availability. Morant hurt the hand again in the fourth quarter when he landed awkwardly. … Memphis has now lost the first home game in each of its last three postseason series.
Add TheJapanNews to your Google News feed.