Ohtani's Second Straight MVP Award Cranks Out Extra Editions in Japanese Newspapers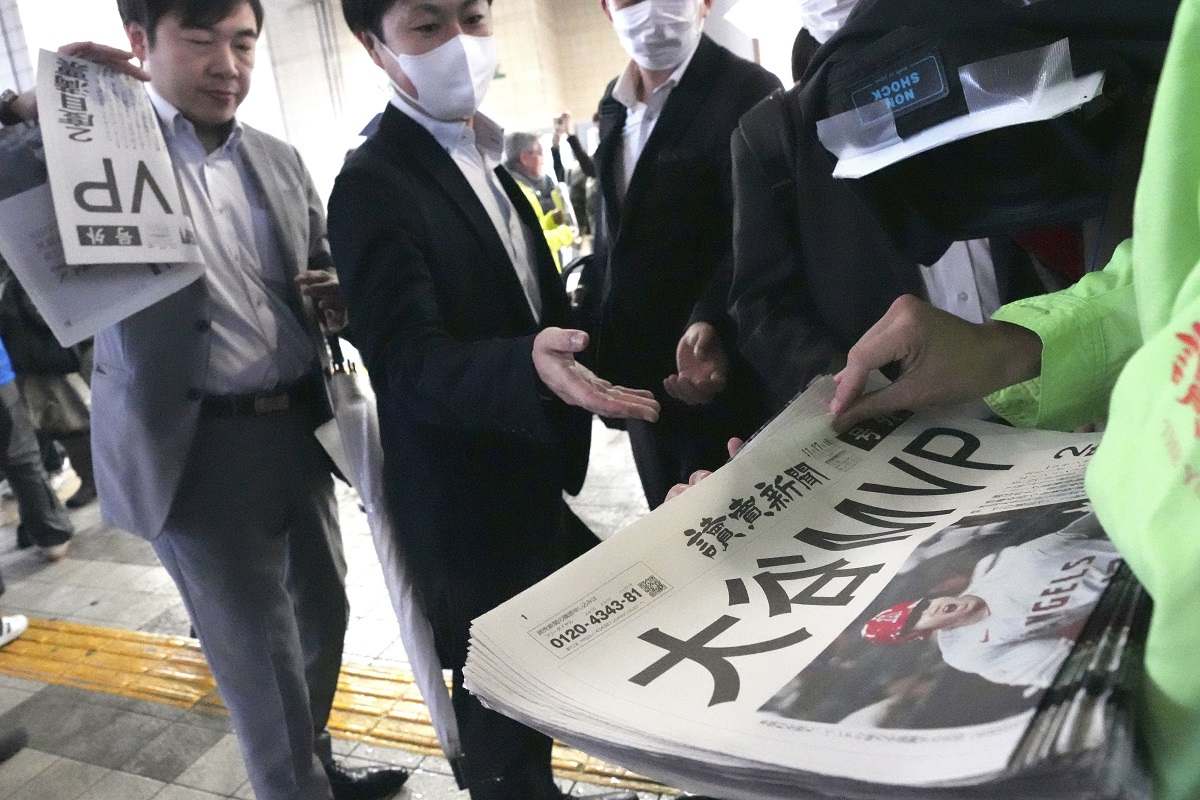 10:00 JST, November 19, 2023
TOKYO (AP) — Two-way star Shohei Ohtani is not only great for baseball — he's also a blessing for Japan's newspaper industry.
Ohtani was named the first two-time unanimous Most Valuable Player when he won the American League honor on Thursday, immediately setting off a scramble around Tokyo's Shibuya station for extra editions announcing the award.
Ohtani, who has played his entire MLB career with the Los Angeles Angels, is now a free agent with speculation he could land baseball's first $500 million contract.
"I don't particularly have a preference of which team I would like him to play for next season," Ryota Kusaka, a high-school baseball player, said at the station. "But my support for him won't change no matter which team he goes to."
Ohtani was shown in a post by Major League Baseball on X, formerly Twitter, at the moment he received word of his MVP award, high-fiving his pet dog amid clapping in the background.
The award was almost a foregone conclusion, but it again stoked pride in local Japanese that one of their own is the best in the world's top baseball league.
"Given Ohtani's performance this season, I think it is no surprise that he has won this award," said Iori Kamikubo, who identified himself only as a baseball fan. "I think he is no longer a human but a god."
"I think he is a kind of spiritual support for the Japanese people," added Ayiyoshi Ikeda, a businessman.
Add TheJapanNews to your Google News feed.