Japan Series Tied at One Game All as Orix Buffaloes Shut Out Hanshin Tigers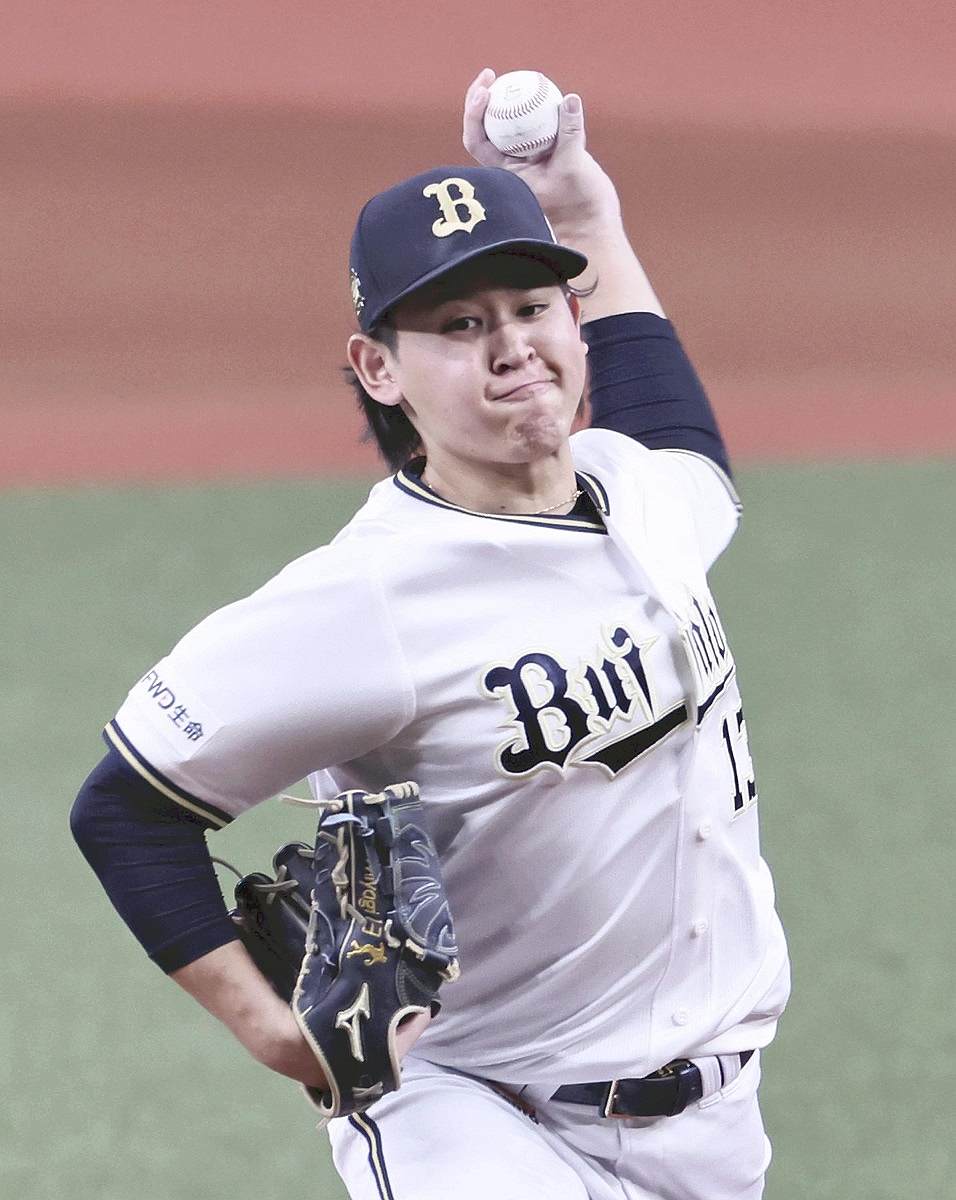 15:44 JST, October 30, 2023
OSAKA — After seeing the Hanshin Tigers batter Orix's ace in the opening game of the Japan Series, southpaw Hiroya Miyagi stepped up and immediately turned the tide for the Buffaloes.
Miyagi allowed four hits over six scoreless innings and three relievers held the Tigers hitless the rest of the way as the Buffaloes evened the series at a game apiece with an 8-0 victory on Sunday night at their home stadium, Kyocera Dome Osaka.
"I was able to get into my rhythm from the first inning," said the 22-year-old Miyagi, who struck out five and walked one. "Even when I allowed runners to get on base, I was able to shake it off and stay focused."
The 8-0 score was a repeat from the opening game on Saturday, although it was the Tigers who came out on top after pummeling star Orix pitcher Yoshinobu Yamamoto for seven earned runs in 5⅔ innings.
That continued a postseason nightmare for Yamamoto. During the regular season, he compiled a 16-6 record with a 1.21 ERA and 169 strikeouts, winning the pitching Triple Crown for the third year in a row. He has also thrown no-hitters in consecutive regular seasons. The loser in Game 1 in last year's Japan Series to the Tokyo Yakult Swallows, he gave up five runs in seven innings to the Chiba Lotte Marines despite getting the win in a Pacific League Climax Series game on Oct. 18.
With the Buffaloes still hurting from Sunday's mauling by the Tigers, Miyagi came through by mixing up his less-than-overwhelming fastball with a slow curve and perfect control to shut down the Hanshin offense.
Offensively, Orix scored a run in the third inning, then put together four straight hits in padding the lead to 4-0 in the fourth. Pinch-hitter Marwin Gonzalez added a three-run double in the seventh.
"Yesterday's game was an embarrassment and we needed to do something to strike back," Orix manager Satoshi Nakajima said. "Miyagi pitched great and the batters strung together hits. I think things will be tough at Koshien [Stadium for Game 3 on Tuesday], but I'm looking for a game that will make the fans happy."
Add TheJapanNews to your Google News feed.