Shohei Ohtani: Phil Nevin Won't Return as Angels' Manager after 2nd Losing Season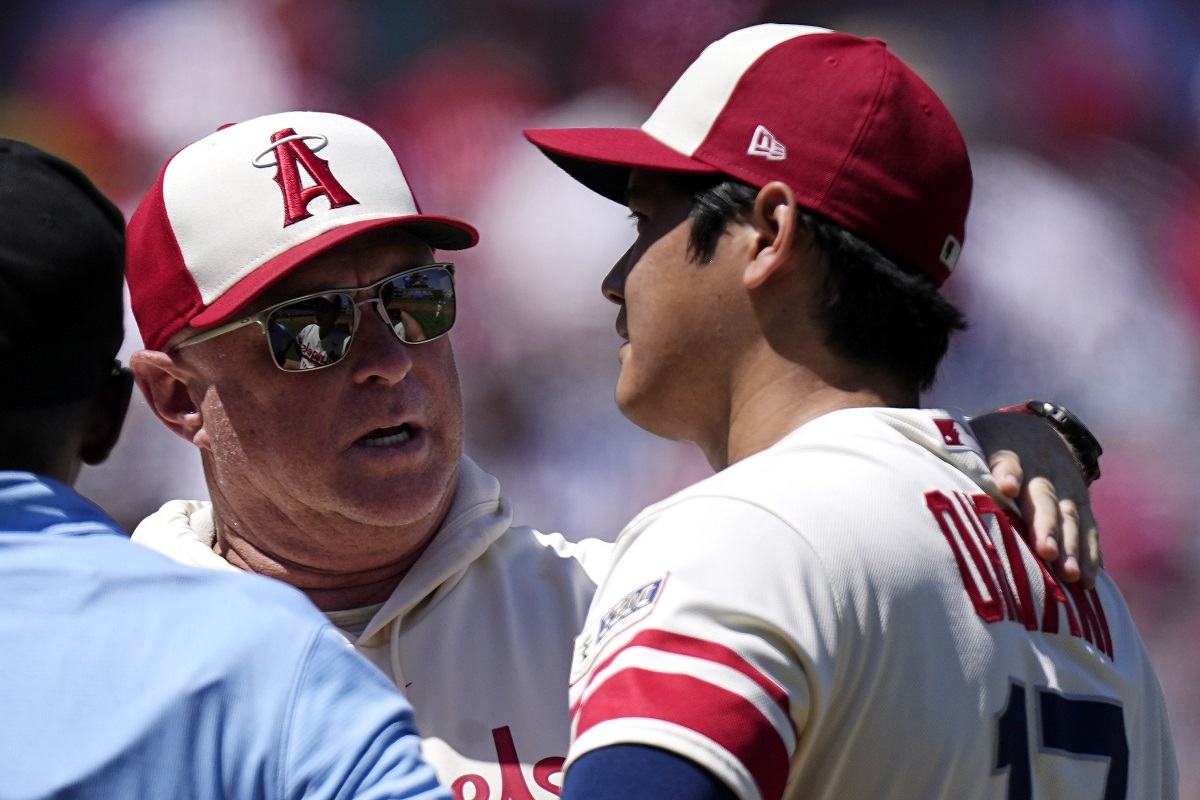 ANAHEIM, Calif. (AP) — Phil Nevin will not return as the Los Angeles Angels' manager next season.
The Angels announced Monday that they are declining their contract option for 2024 on Nevin, who ran the dugout for the last 1 1/2 seasons. Los Angeles will have its fourth manager in six seasons since the departure of Mike Scioscia, who held the job for 19 years.
Nevin went 119-149 in his first major league managerial job while both of his teams missed the playoffs. He managed this season on a one-year contract while owner Arte Moreno explored a sale of the team, only to take it off the market.
Nevin was promoted to the Angels' top job in June 2022 when Joe Maddon was fired in the middle of a 14-game losing streak. Nevin, who had only joined Maddon's staff as his third base coach in November 2021, became the first Orange County native to manage the Angels.
As a former elite infielder and No. 1 overall pick who still carries himself like a ballplayer, Nevin appeared to be well-liked by his players. But the Angels didn't win for him, finishing 46-60 after he took over in 2022 and going 73-89 this season for the franchise's eighth straight losing record.
"I know it didn't go the way we wanted, but I'm proud of the way that room held together," Nevin said Sunday. "It wasn't fun. It's not fun ending the way we did, but it's a great group in there. There's a lot of great things that are on the horizon here with the young players and the guys coming back. Good future."
Nevin became the third big manager let go in four days following San Francisco's Gabe Kapler and the New York Mets' Buck Showalter.
Despite the presence of former AL MVPs Shohei Ohtani and Mike Trout on his roster when healthy, Nevin also faced significant obstacles while managing the Angels, who were forced to use a franchise-record 66 players due to injuries in each of his two seasons in charge.
The Angels were promising this season at times, and their 65-61 mark at the trade deadline prompted Moreno to spend on several veterans. The Angels immediately plummeted, losing seven straight games after the deadline and eventually finishing 17 games out of first place in the AL West.
The Halos went 17-38 in the season's final two months while losing Ohtani, Trout, Anthony Rendon, Taylor Ward and more for the year to injury.
Although the club didn't formally confirm it, general manager Perry Minasian is apparently staying for a fourth season with the Angels. In the news release announcing Nevin's firing, the Angels also said Minasian will address the media Tuesday.
The club is mired in streaks of eight straight losing seasons and nine straight non-playoff seasons, both the longest active skids in the majors. The Angels have never won more than 77 games under Minasian, although the first-time GM has made occasional strides in improving their once-desolate prospect pool, which produced a handful of major league regulars this season.
If Minasian stays, the Angels will have front-office continuity as they attempt to re-sign Ohtani, who is a free agent this winter after six seasons in Anaheim.
Ohtani, the strong favorite to win his second AL MVP award, will play only as a designated hitter in 2024 before he attempts to return from elbow surgery to be a pitcher in 2025.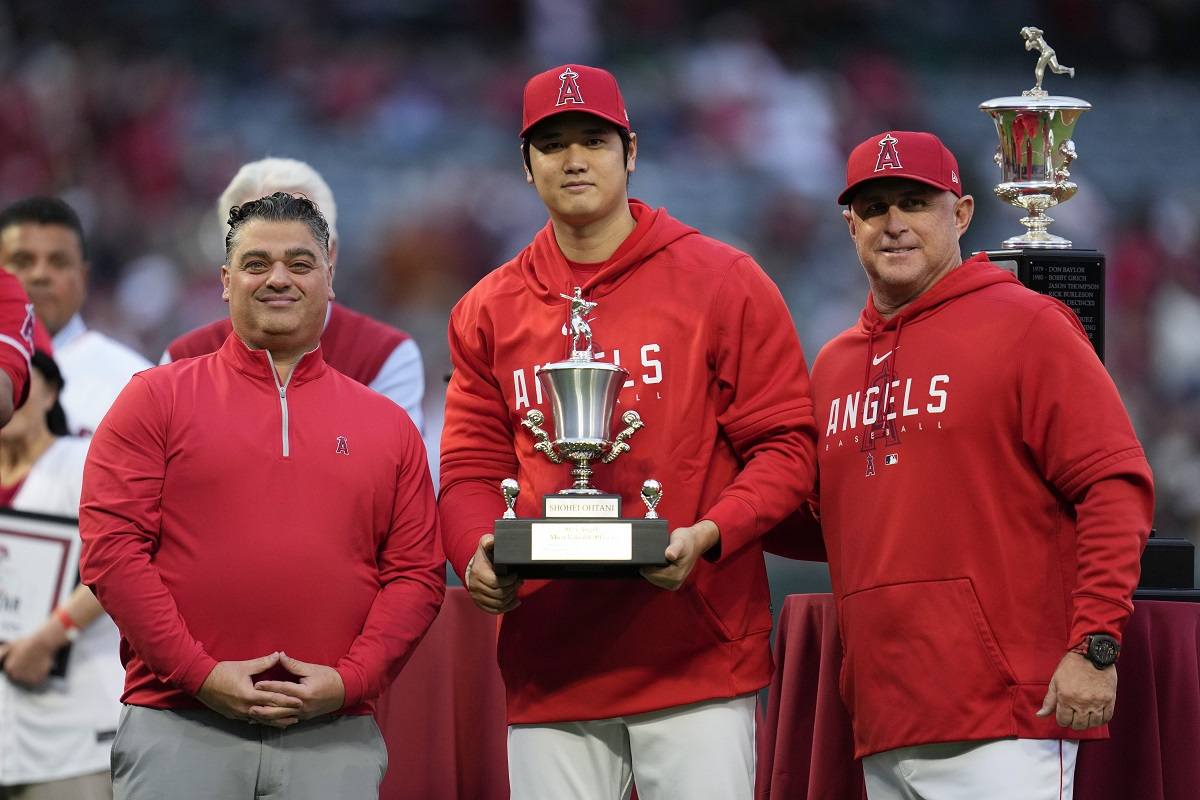 Add TheJapanNews to your Google News feed.