Shohei Ohtani Rejoins the Angels amid Cheers for the Final Weekend before An Uncertain Offseason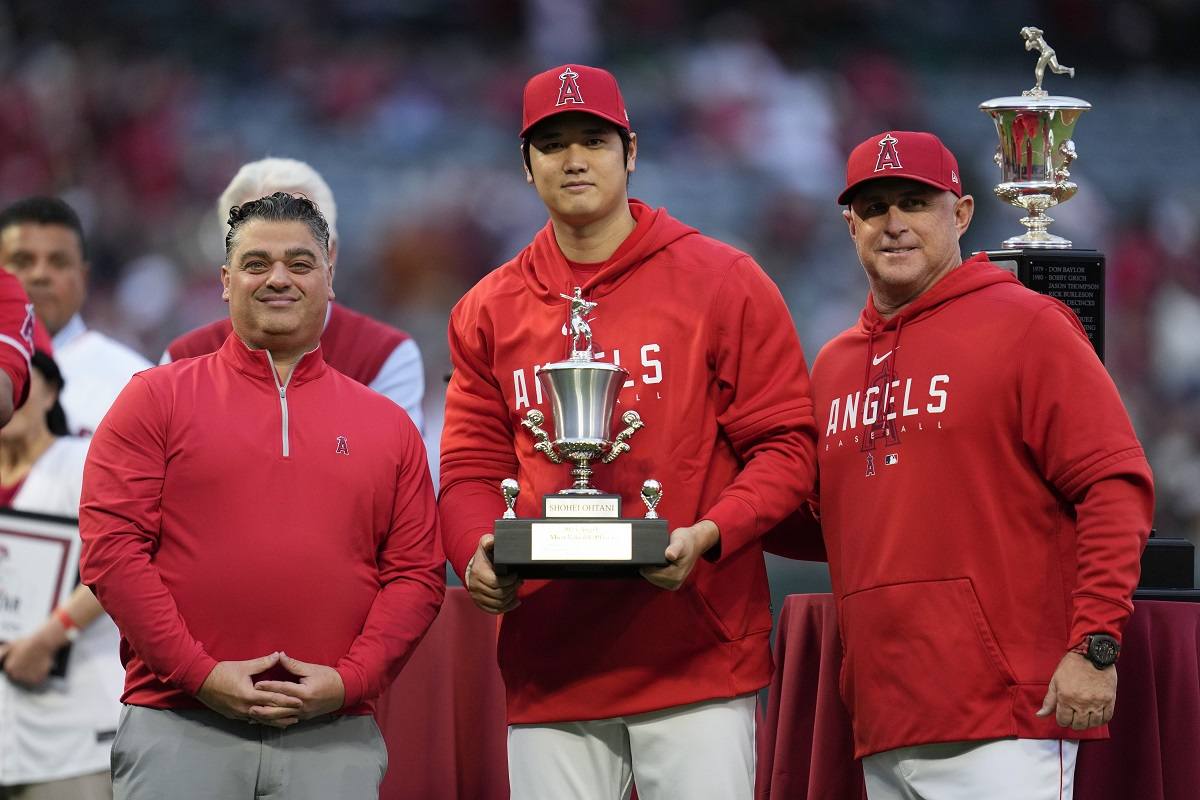 11:02 JST, October 1, 2023
ANAHEIM, Calif. (AP) — Shohei Ohtani has returned to cheer on his Los Angeles Angels teammates and to receive some cheers of his own in the final weekend of the regular season.
Ohtani has been away from the Angels since surgery on his pitching elbow Sept. 19, but he was back in the dugout Saturday night when the Halos hosted Oakland.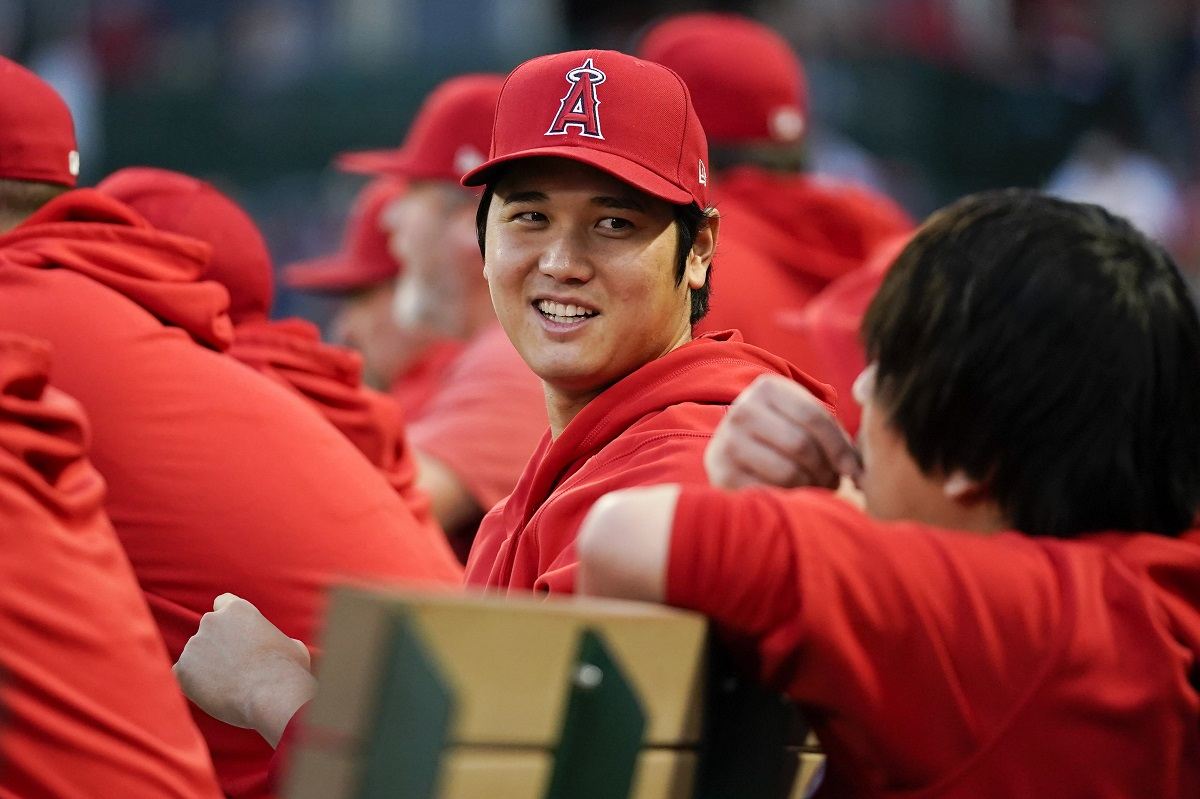 The two-way superstar received several standing ovations before the game while he accepted the Angels' team MVP award on the field from general manager Perry Minasian and manager Phil Nevin. Angels owner Arte Moreno wasn't on the field for the ceremony.
Ohtani is the strong favorite to win his second AL MVP award in three seasons despite playing in his final game Sept. 3. Nevin was among many Angels eager to check in with their teammate and friend.
"I'm going to give him a big hug and hope I don't hurt his elbow," Nevin said before the game. "I haven't seen him in a couple of weeks. … I know he misses the guys, and everybody misses him, too. He knows his schedule. He's never somebody I have to worry about with his rehab or getting stronger or getting ready for next season. Come into spring training, and I know he's going to be ready."
Ohtani is in the final year of his contract with the Angels, so the weekend carries added weight for the teammates and fans who don't know whether Ohtani will be back in Anaheim next season. Ohtani cleared out his locker at the Big A during a game on Sept. 15 after getting test results that determined he would need surgery.
The Angels hope to re-sign Ohtani in free agency despite missing the playoffs and posting a losing record in all six seasons of his stateside career. They will have stiff competition from more successful franchises, including the nearby Los Angeles Dodgers, despite Ohtani's injury.
Ohtani still leads the majors with a 1.066 OPS, and he is all but certain to win the AL home runs crown with 44 despite hitting his final homer of the season Aug. 23. That's the day Ohtani homered in the first inning of the opening game of a doubleheader before injuring his elbow ligament pitching in the second inning.
Ohtani won't pitch next season while his elbow recovers from surgery, but his surgeon has said Ohtani should be able to hit in 2024 before returning to the mound in 2025. Ohtani's agent, Nez Balelo, has said Ohtani is determined to continue his two-way career after recovering from surgery.
Add TheJapanNews to your Google News feed.