Hanshin Tigers Manager Akinobu Okada Maintains Distance to Help Players Be Self-Sufficient on Way to Central League Baseball Title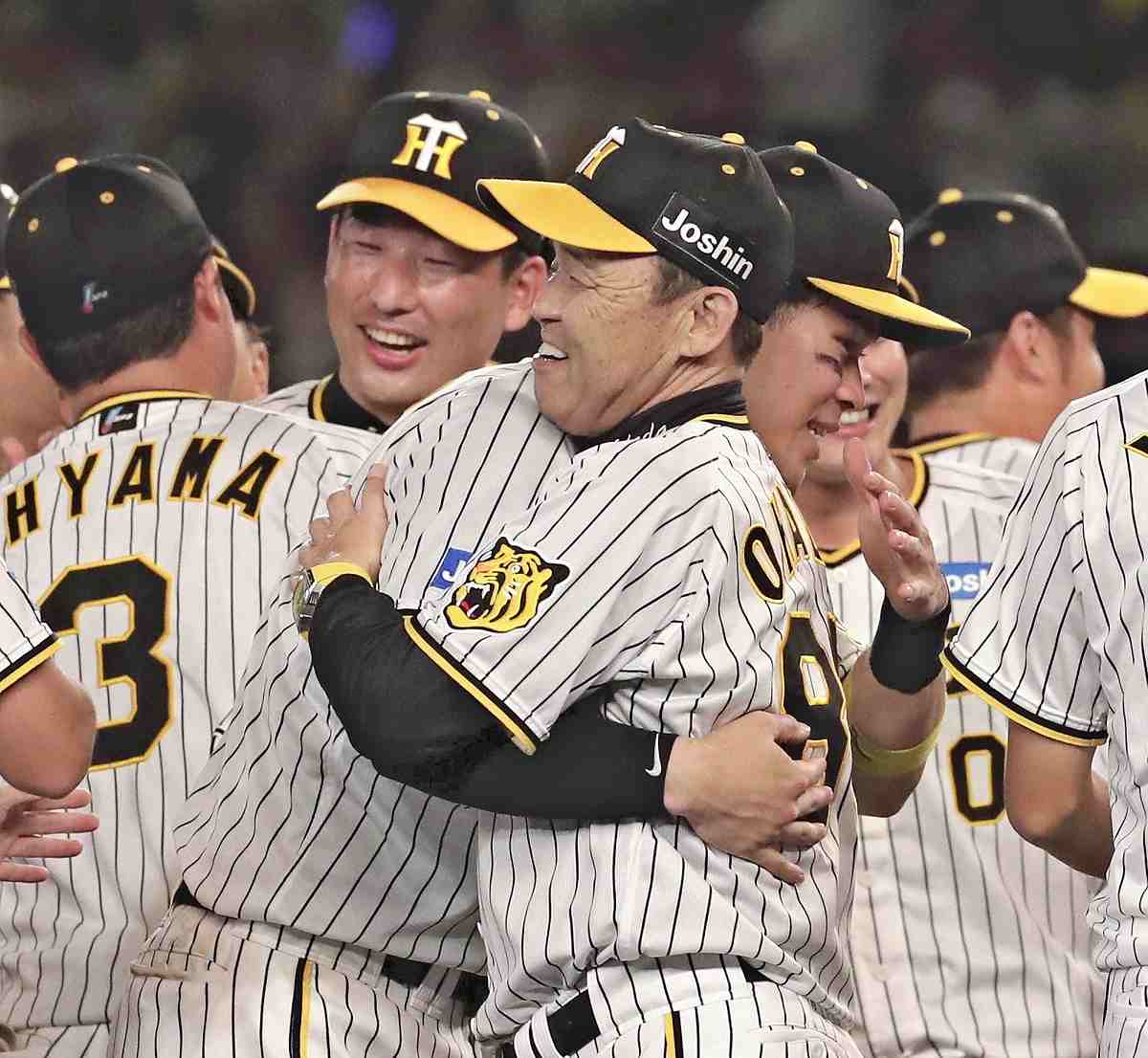 17:20 JST, September 15, 2023
Hanshin manager Akinobu Okada hasn't changed his approach from the last time the Tigers won the Central League in 2005 during his previous 2004-08 stint at the helm.
He continues to maintain a certain distance from his players. This has enabled him to bring out the full potential of the team.
At the ballpark, Okada does not talk to the players because he dislikes the impression that he is giving special treatment to anyone.
Okada was rehired as Tigers manager ahead of this season and at 65 is the oldest of Nippon Professional Baseball's 12 skippers.
He takes the team's results in a matter-of-fact way and keeps his distance from the players after the games as well, whether the team wins or loses. On their own, the players have stayed composed, not vacillating between happiness and despair.
Just as in his previous turn as Tigers manager, Okada conveyed instructions and advice to the players via the coaches. Some players have even found out Okada's thoughts by reading about them in newspapers.
"He isn't the type of manager who tells us about everything," one veteran player said. "So, we came to talk to each other about how to handle the situation at hand. We think and prepare on our own, and the team has become self-sufficient."
This season, with more young players on the team, Okada sensed the potential for growth, so expressed his thoughts to the players via the coaches more often than before.
As the players started to see that the manager's strategies led to positive results, they started to approach Okada and his views on baseball began rubbing off on them.
Okada's astute insights have also been noticeable in some bold moves he has made, such as switching Takumu Nakano from shortstop to second base. Nakano has produced impressive numbers at the plate and performed well in the field. This also opened a spot for shortstop Seiya Kinami, now considered by some to be the game's best eighth-place hitter.
"It's strange if players have ability but aren't assets for the team," Okada said. "I believe it's our job to figure this out."
Okada made good on his word as he guided the Tigers back to the top of the Central League.
Add TheJapanNews to your Google News feed.