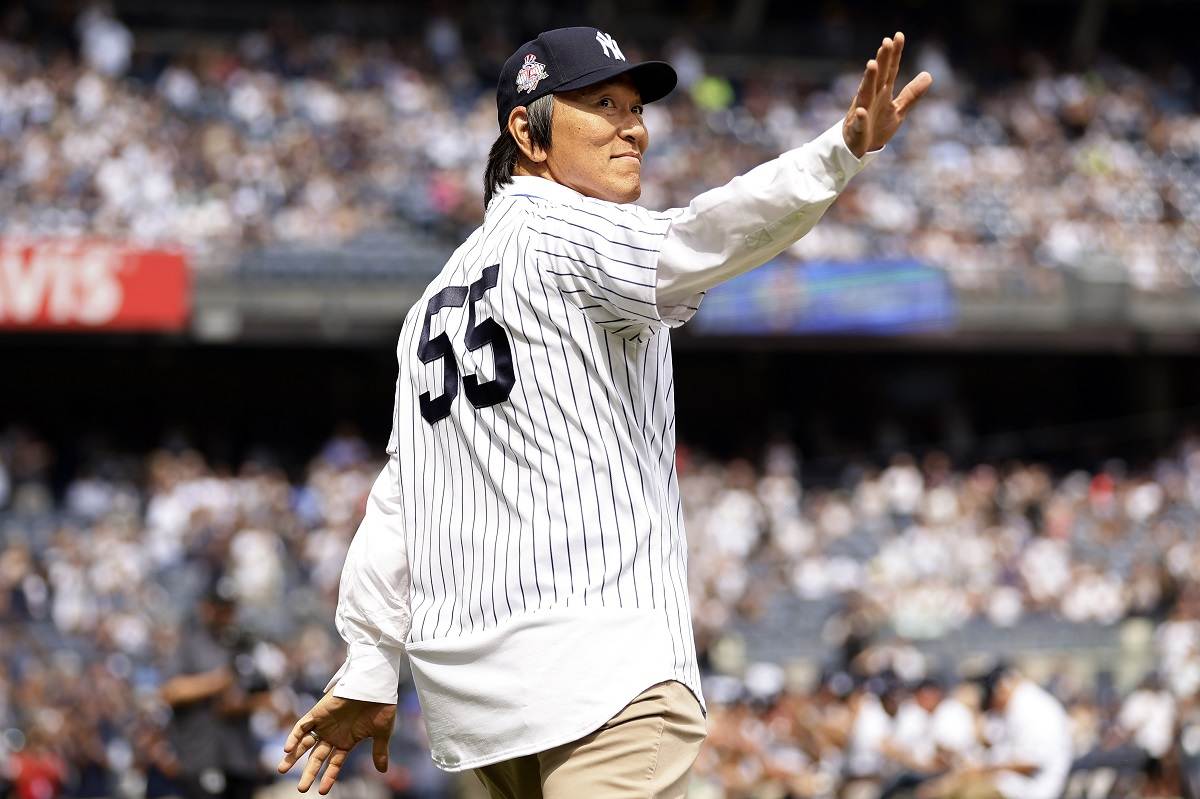 12:07 JST, September 11, 2023
NEW YORK (AP) — Back at Yankee Stadium and hearing the cheers at age 49, Derek Jeter had some advice for the team he led to five titles.
"I'm working on rebranding the name Old-Timers' to something else," he said. "When you're playing, when you're on the bench and you're watching the game, and you could never see yourself being introduced at Old-Timers', because you don't ever think you're going to get old, which — we are not old, right? We're not old. Older. But, man, it's a special feeling. The fans, what makes this organization great is the respect that they have for the history."
The former Yankees captain attended his first Old-Timers' Day on Saturday as New York celebrated the 25th anniversary of the 1998 team that won 125 games. He was introduced last, just like Joe DiMaggio used to be. A recording of late public address announcer Bob Sheppard boomed: "Now batting, number two, Derek Jeter."
Jeter retired after the 2014 season with 3,465 hits, sixth on the career list. His number, the last of the Yankees' available single digits, was retired in 2017 and he was voted to Hall of Fame three years later when he was picked on 396 of 397 ballots. After serving as the Miami Marlins' CEO from September 2017 to February 2022, he's joined Fox's baseball coverage.
Jorge Posada, Andy Pettitte and Mariano Rivera — fellow members of the Core Four — joined the reunion along with former manager Joe Torre. Bernie Williams was absent following shoulder replacement surgery on Thursday but recorded a brief video message.
Torre understood fan disappointment in the current Yankees, who entered the day 70-71 and in danger of their first losing season since 1992. Some supporters have directed anger to current manager Aaron Boone — a few boos were directed at Boone when he was introduced.
"When you agree to do this job, and I think Derek referred to it, about the expectations here, they're sky high," Torre said at a news conference, flanked by the Core Four. "No getting around it. You're going to have to deal with it and understand that there's always that cloud that's going to hang over when things go badly. And just from what I get chatting with Boonie and seeing him from time to time, he's handling it really well. He's out there, he's working hard and that's all you can really do. They've had some bad breaks but that's not an excuse when you're a member of the Yankees. You're expected to win. And, as I say, when he signed up for it, he knew what he was getting into."
Jeter's message to the current team was concise.
"Win. It's that simple," he said. "We're not eliminated, so you go out, you win one game, one game at a time."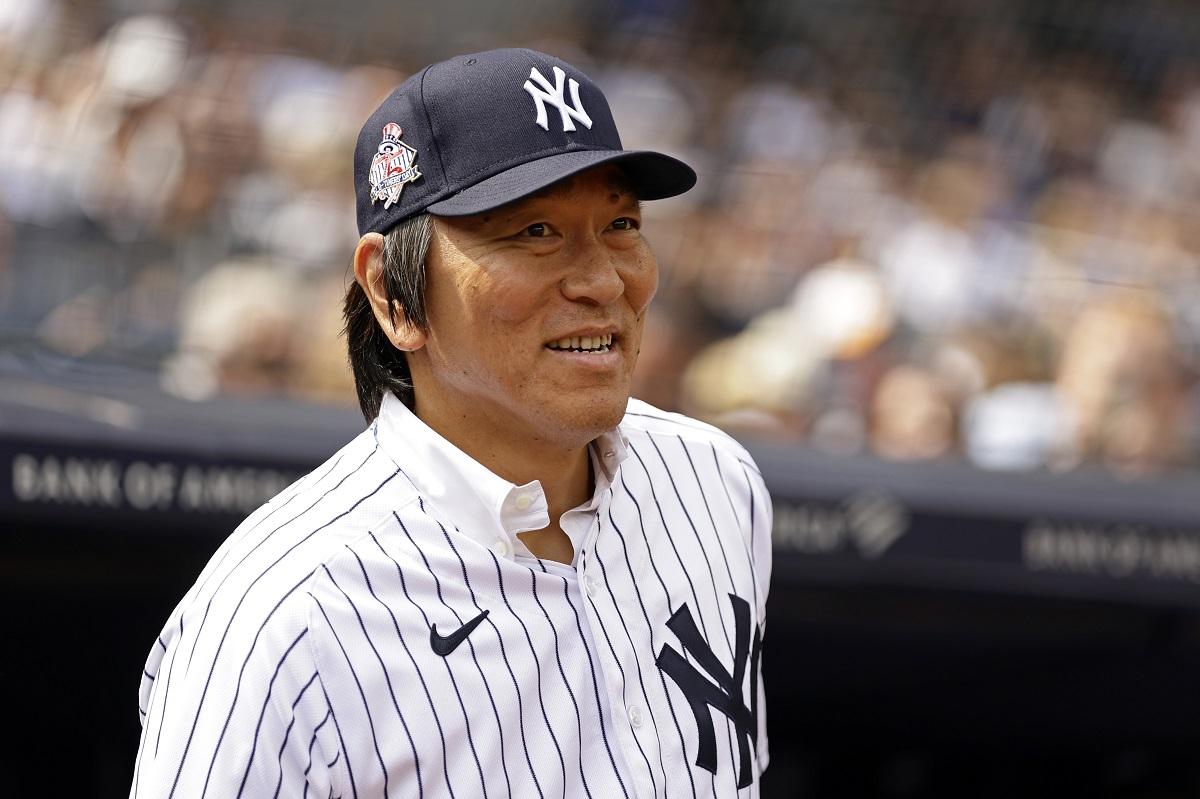 Besides the 1998 Yankees, 2009 World Series MVP Hideki Matsui was introduced along with several members of the 1978 title team, including Bucky Dent, Ron Guidry, Roy White and Mickey Rivers.
The widows of Hall of Famer Whitey Ford, five-time manager Billy Martin and captain Thurman Munson were also introduced as part of an event that began in 1947 when Ty Cobb and Babe Ruth first appeared.

Add TheJapanNews to your Google News feed.