Shohei Ohtani Won't Pitch for Rest of Season Because of a Tear in An Elbow Ligament, Angels GM Says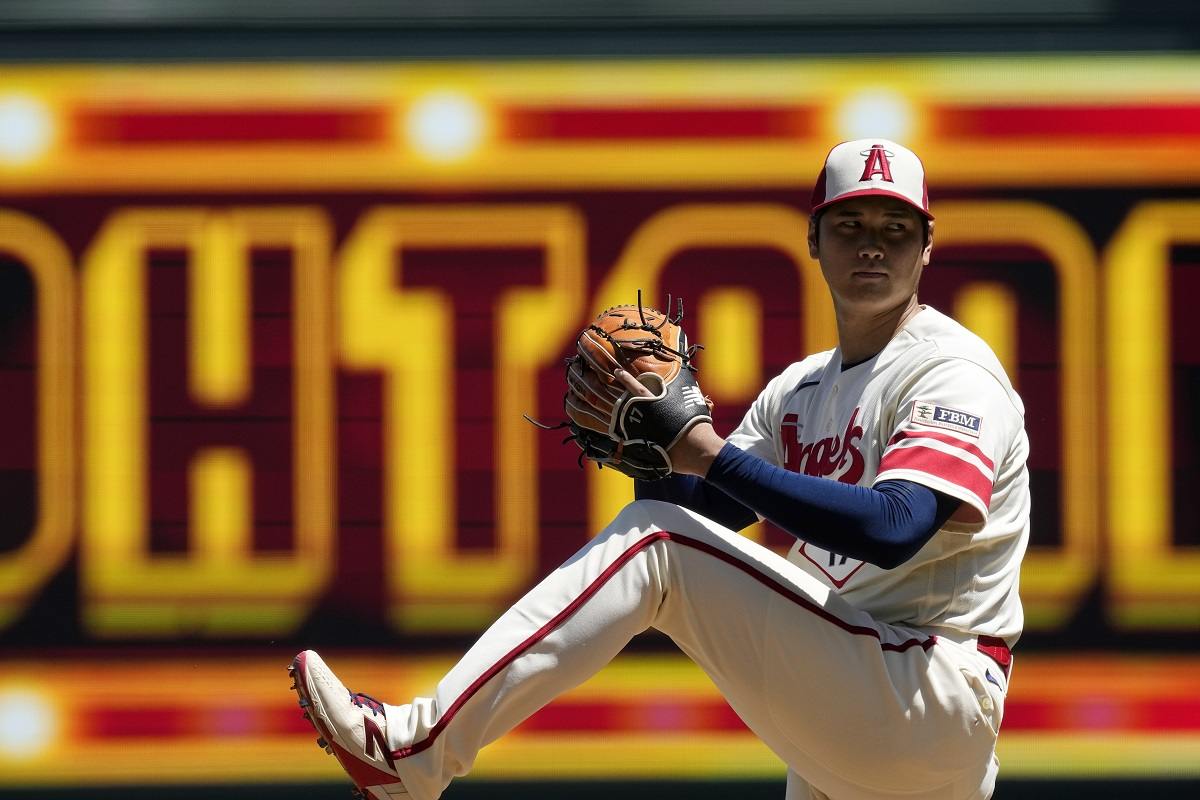 15:27 JST, August 24, 2023
ANAHEIM, Calif. (AP) — Shohei Ohtani won't pitch for the rest of the season because of a ligament tear in his right elbow, Los Angeles Angels general manager Perry Minasian said Wednesday night.
The Angels don't yet know whether the major league homers leader and 10-game winner will need surgery to repair the UCL ligament nearly five years after the two-way superstar had his first Tommy John surgery in late 2018 following his AL Rookie of the Year season.
"A tough day for him," Minasian said. "Tough day for all of us."
Ohtani left the mound abruptly Wednesday in the second inning of his start against Cincinnati in the opener of a doubleheader.
The injury will have a massive effect on baseball's free agent market this winter with Ohtani headed to free agency. The uniquely valuable AL MVP front-runner was expected to receive the most lucrative contract offers in baseball history after six landmark seasons with the Angels, but now much will depend on the health of his pitching elbow.
"If I was to bet on anybody bouncing back, he would be the guy," said Minasian, who didn't know the grade of Ohtani's ligament tear.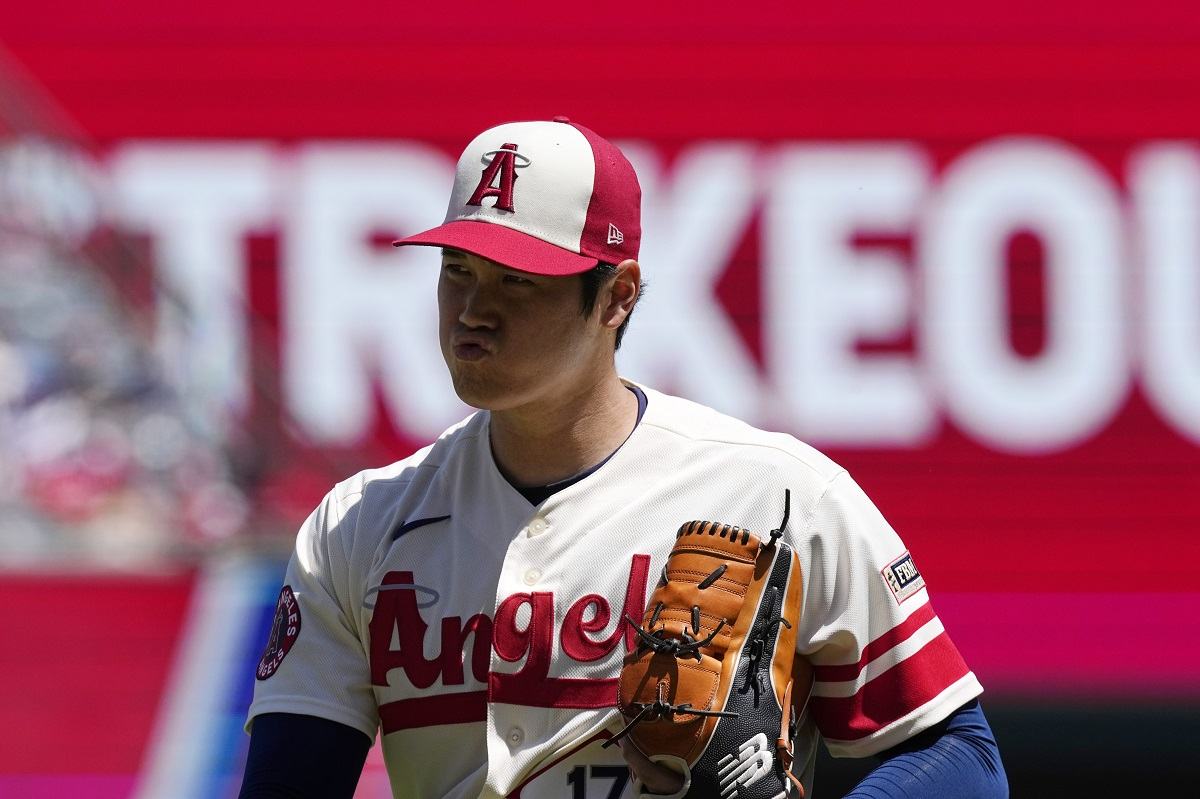 Ohtani sits atop the majors with 44 homers after connecting in the first inning of the first game Wednesday. He's also 10-5 with a 3.14 ERA as the Angels' ace on the mound. Minasian didn't think the unprecedented demands of two-way play finally might have got to Ohtani, who hasn't missed a game since May 2 by his own choice.
Ohtani insisted on playing as the Angels' designated hitter in the nightcap even after the team discovered the tear while running tests between games.
"He's a pro," Minasian said. "Didn't faze him. 'Am I OK to play tonight? I want to play tonight.' He's a mentally strong individual. To do what he does, you have to be. How he handled it and the fact that he played, to me, is beyond impressive."
Minasian isn't sure whether his two-way superstar will continue to chase the major league homers crown while serving as their designated hitter this year, but those concerns were secondary compared to the importance of Ohtani's long-term health. The Angels open a nine-game trip against the New York Mets on Friday.
"I think he needs time to wrap his head around it, talk to the people close to him," Minasian said. "We're in the process of getting second opinions. Once the information is there, he'll make the right decision on what he wants to do, and we'll support him, whatever he decides. … I wouldn't be surprised if he's in New York and he's in the lineup. I know how bad he wants to play."
Ohtani played 106 games as the Angels' designated hitter in the 2019 season after having Tommy John surgery. He even hit for the Halos late in the 2018 season before the surgery, but after being shut down on the mound for the season with what the team initially called a ligament sprain.
With 16 losses in their last 21 games and no realistic playoff hopes after getting swept in the doubleheader, the Angels actually got a double dose of terrible injury news.
Three-time AL MVP Mike Trout is also going back on the injured list to speed his recovery from surgery on his broken hand. Trout returned Tuesday after missing 38 games, but didn't play in the doubleheader after waking up sore. Minasian hopes Trout will play again this season, but is uncertain how long he will need to recover from a major injury in his third consecutive season.
Ohtani skipped his previous turn in the rotation last week to rest his arm late in a long summer. Ohtani's velocity was down across the board Wednesday while he faced the Reds' first six batters, although he sometimes ramps up his pitching speeds gradually in the opening innings.
Ohtani had a 2-2 count on Christian Encarnacion-Strand when the Angels' training staff came out to check on him following a 94 mph fastball. Ohtani headed off the mound after a brief discussion, having thrown just 26 pitches.
"In the second (inning, Ohtani's velocity) was down," manager Phil Nevin said. "I was noticing the shapes on his pitches just weren't the same, and I just saw a look after a pitch, so I decided to go out there and check on him."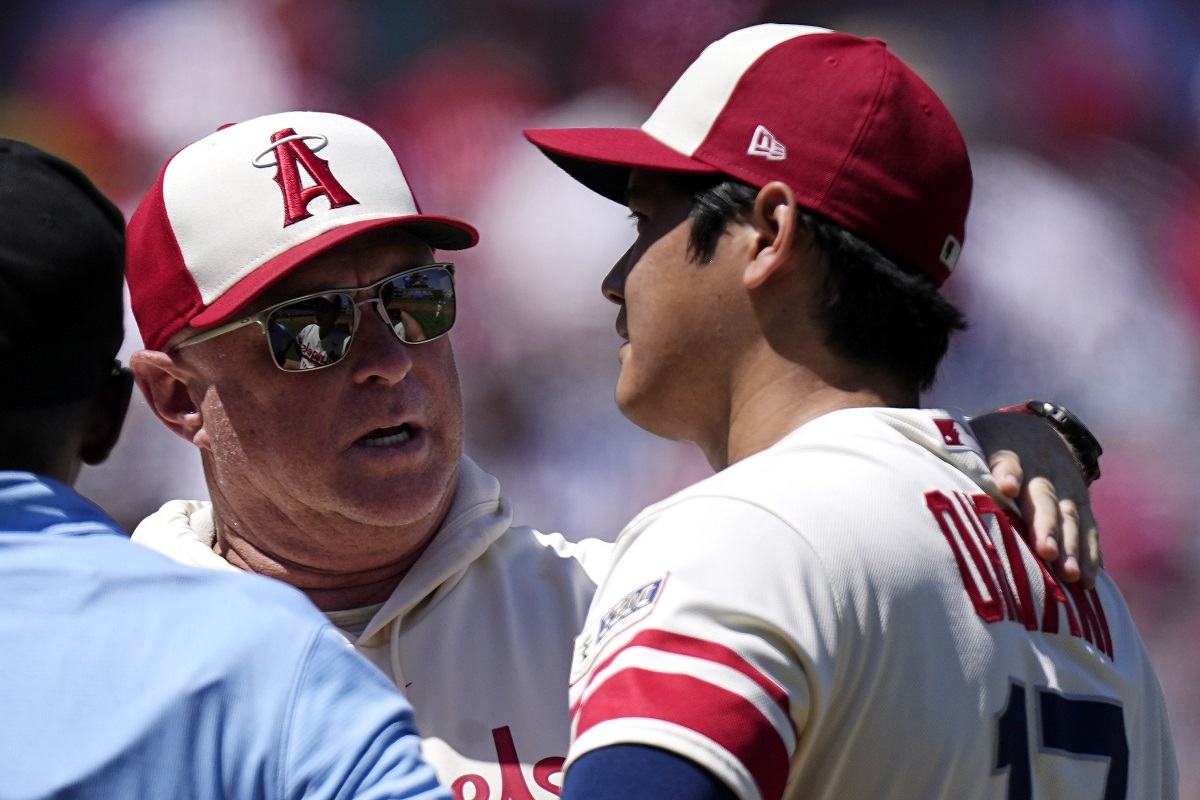 Ohtani still seems almost certain to win his second AL MVP award in three seasons after another standout two-way campaign. His two-run homer gave him 91 RBIs and broke his tie with Atlanta's Matt Olson atop the homer standings.
Nevin said Ohtani told him that his pitching arm "just didn't feel right."
"He told me he didn't feel any pain," Nevin said after the Angels' 9-4 loss. "It was just more of the same thing he's been feeling for the last couple of weeks."
Ohtani hit his major league-leading 44th homer in the first inning of the opening game, a two-run shot. He also left that game as the Angels' designated hitter, with rookie Nolan Schanuel replacing him.
Ohtani has struggled with blisters, cramps and other minor injuries to his pitching hand, but he had pitched through them while continuing to play every day at DH. He has missed only two games all season.
Ohtani left the mound early with pain from blisters or a cracked fingernail in three straight starts earlier this summer, although he pitched at least five innings each time. He then left the mound after four scoreless innings against Seattle on Aug. 3 because of cramping in his hand and fingers.
Add TheJapanNews to your Google News feed.