Keio Wins Japan's High School Baseball Championship for First Time in 107 Years; Prevents Sendai Ikuei from Repeating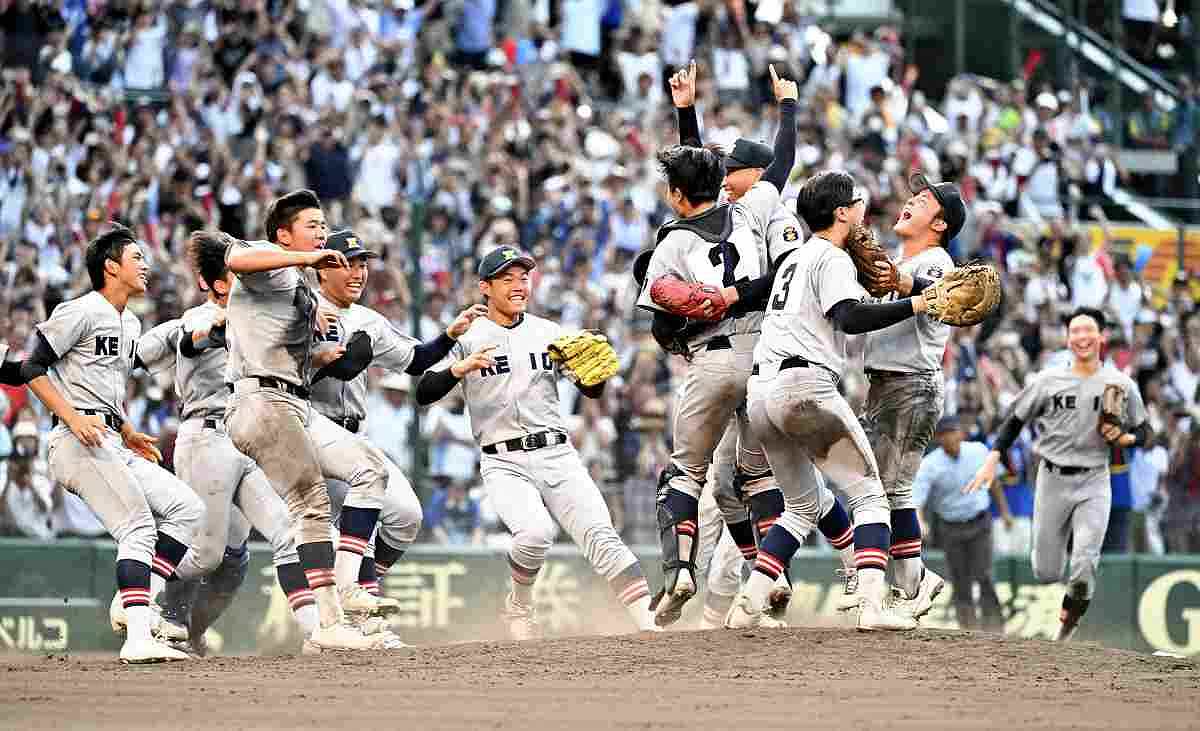 16:53 JST, August 23, 2023
Keio won its first National High School Baseball Championship in 107 years, defeating defending champion Sendai Ikuei 8-2 on Wednesday at Koshien Stadium in Nishinomiya, Hyogo Prefecture.
The final of the 105th tournament, held in front of 42,100 spectators, saw Keio Senior High School of Kanagawa Prefecture handle Sendai Ikuei Gakuen High School, denying the Miyagi Prefecture team of becoming just the seventh school to repeat as champion.
Keio's Minato Maruta led off the game with a home run, giving the away side a lead it would never surrender. Down 3-0 in the second inning, Sendai Ikuei scratched back a run, then added another in the third inning to make it a close game until the fifth inning. Keio scored five times in the top of that inning, then shut down Sendai Ikuei the rest of the way.
The victory gave Keio its second championship, following its triumph in 1916 during the second edition of the tournament.
Add TheJapanNews to your Google News feed.