Seiya Suzuki hit his 12th home run of the season, Helping the Chicago Cubs Beat the Kansas City Royals 4-3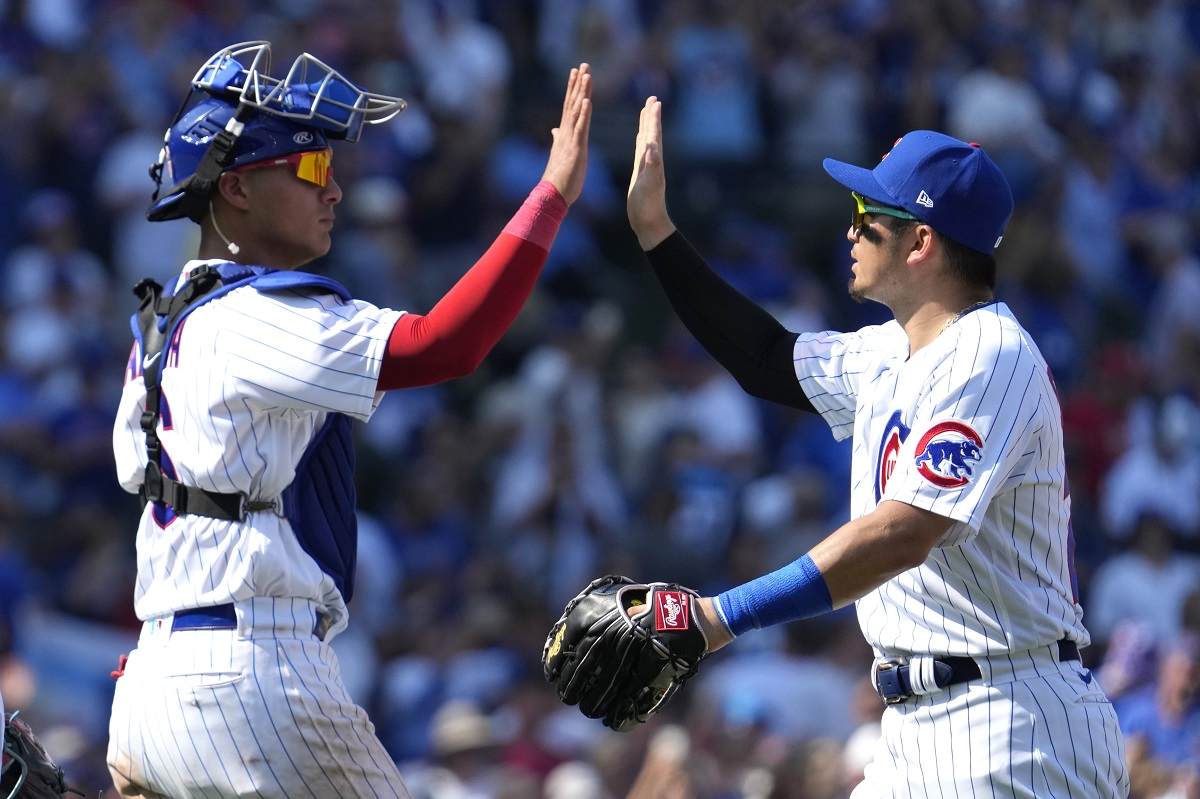 10:36 JST, August 21, 2023
CHICAGO (AP) — Seiya Suzuki and Miguel Amaya hit solo homers, helping Kyle Hendricks and the Chicago Cubs beat the Kansas City Royals 4-3 on Sunday.
Chicago, which has a one-game lead fir the NL's final wild card, won two in a row after losing the series opener.
"It is such a close-knit group. Picking one another up, day in and day out. Again, we're just playing good baseball focused on the fundamentals one day at a time. We're in a good spot, we just got to go on a good stretch here and keep it rolling," said Hendricks.
Jordan Lyles (3-14) became the major leagues' first 14-game loser as Kansas City fell for the fourth time in five games and dropped to 40-86, better only than Oakland among the 30 major league teams.
Hendricks (5-6) won for the first time since July 25, allowing one run and five hits in 6 1/3 innings. He retired 10 in a row before his lone walk, to Matt Beaty in the fifth inning.
Hendricks was a valuable member of the rotation during the 2016 World Series championship team.
"There is a few pieces missing right now, my curveball, runners on base, a couple of things, if I can bring that all together," Hendricks said.
Mark Leiter Jr. got two outs in the seventh, Julian Merryweather pitched a perfect eighth and Adbert Alzolay got his 18th save in 19 chances after allowing pinch-hitter Maikel Garcia's run-scoring single and Beaty's RBI groundout. With a runner on second, Dairon Blanco hit a game-ending groundout.
Lyles gave up four runs — two earned — and five hits in his third complete game this season. Lyles has pitched four games this season in which he has thrown at least eight innings and lost.
After Michael Massey's RBI single in the first, the Cubs went ahead in the bottom half when center fielder Kyle Isbel allowed Ian Happ's single to bounce by for a run-scoring, two-base error and Cody Bellinger followed with a sacrifice fly.
"Had some ups some good and some bad. Obviously, the first inning wasn't ideal.," Lyle said. "Later on in the game just two mistakes, backup sliders that left the yard, just execution-wise it wasn't there on those two pitches, thankfully there was no one on base so it was only a single run each time,"
Suzuki hit his 12th home run of the season in the fifth and Amaya hit his fourth in the eighth inning.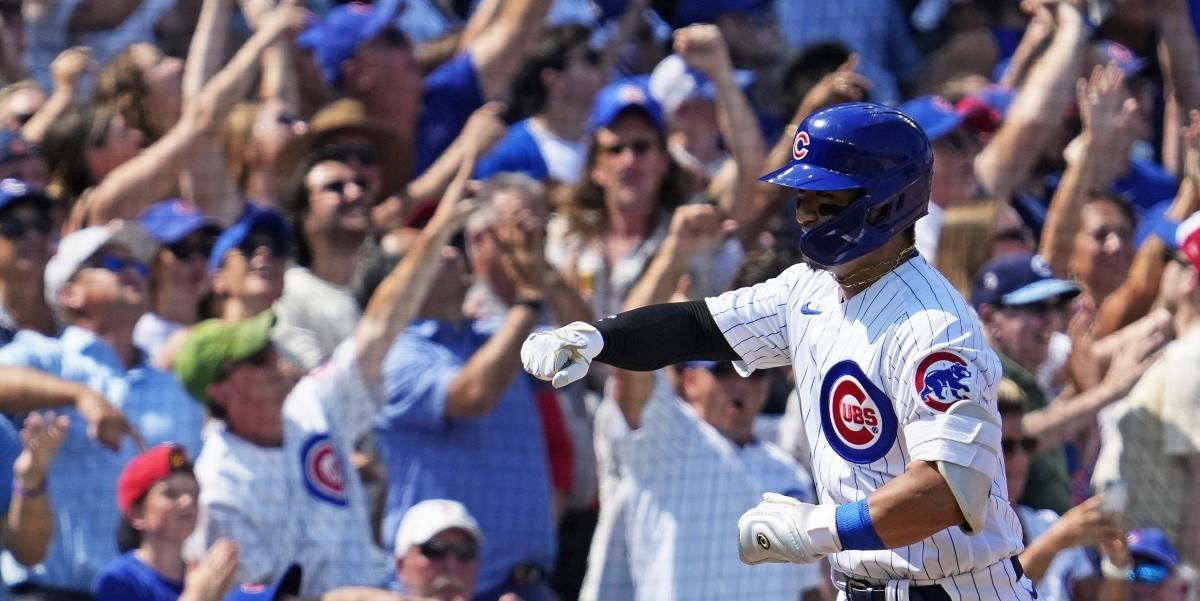 FAST TIMES
The game lasted 2 hours, 2 minutes, then fastest nine-inning game at Wrigley Field since a 2-1 win over Philadelphia on May 8, 2005, took exactly 2:00. "The game keeps moving. There is a lot of excitement," Hendricks said. "I think it is a lot better for the fan overall.."
ADJUSTMENTS
Suzuki was dropped from the everyday lineup in early August. He hit his third home run since Aug. 9 and is batting .343 with six RBIs during that stretch. "There was a span where I wasn't out there on a regular basis, so during that time I took some time, I thought to myself, what can I do to make myself even a better player and because of that time spent I'm getting better results now," Suzuki said through a translator.
Add TheJapanNews to your Google News feed.