MLB Reschedules 3 Sunday Games in California Because of the Forecast for Hurricane Hilary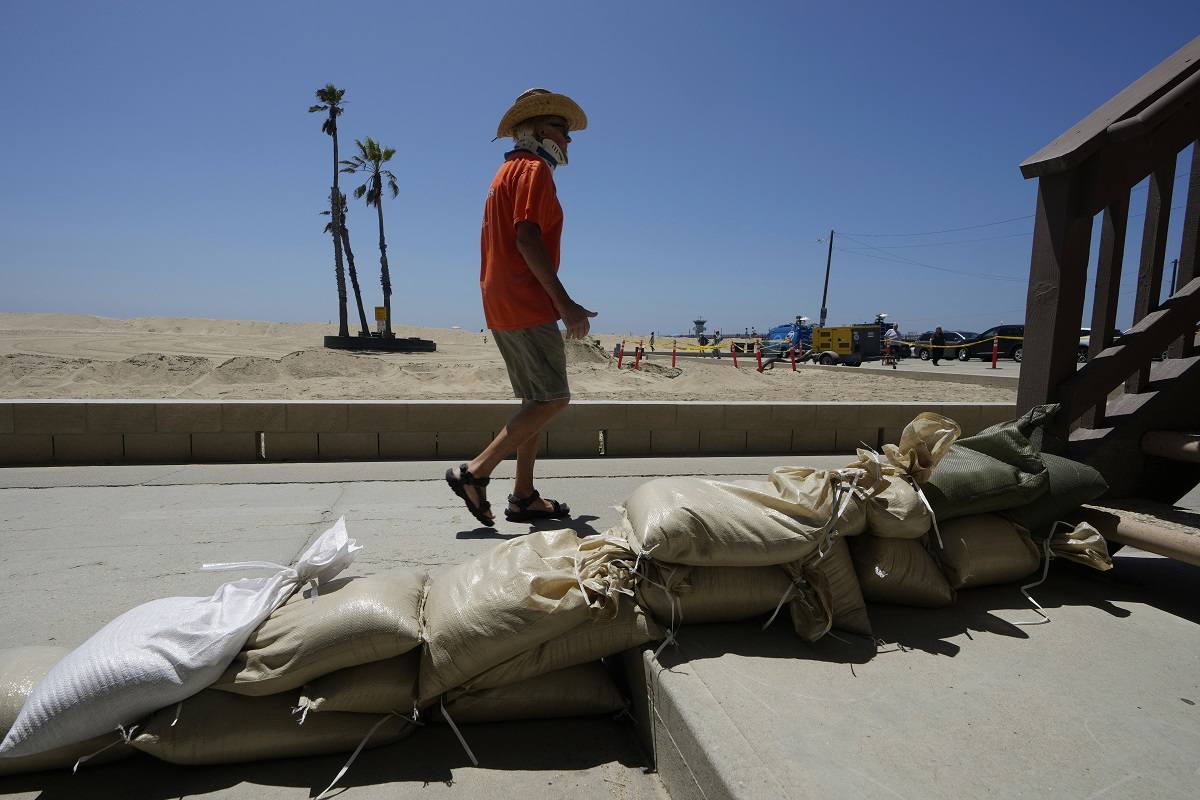 12:03 JST, August 20, 2023
NEW YORK (AP) — Major League Baseball has rescheduled three Sunday games in California because of the forecast for Hurricane Hilary.
The changes were announced by MLB as Hurricane Hilary churned off Mexico's Pacific coast Friday as a powerful Category 4 storm.
Each of the games — Arizona at San Diego, Tampa Bay at the Los Angeles Angels and Miami at the Los Angeles Dodgers — will now be played Saturday as part of split doubleheaders.
"I'm very grateful that they were proactive in the thought," Dodgers manager Dave Roberts said. "It's certainly going to be an inconvenience for some people that had Sunday tickets, but to at least get ahead of it made sense to me. … This is crazy. A hurricane, Southern California, this is very unprecedented, clearly. I just want to make sure we get ahead of it, people get safe and it passes us by."
The first game in San Diego begins at 12:10 p.m. local time, and the second is scheduled for 5:40 p.m. The opener at Angel Stadium starts at 1:07 p.m. local time, and the nightcap is scheduled for 6:07 p.m. The games at Dodger Stadium are scheduled for 12 p.m. and 6:10 p.m.
"I've lived here 52 years, I've never heard something like this," Angels manager Phil Nevin said. "Part of me is like, 'Wow.' Part of you is excited to see what goes on with these things, but I'll be honest, the more I read about and hear about it, I get a little bit nervous, too."
Major League Soccer's LA Galaxy and Los Angeles Football Club also rescheduled games. The Galaxy were scheduled to host Real Salt Lake on Sunday, but that matchup was pushed back to Oct. 14. LAFC's game against Colorado was postponed from Sunday to Wednesday night at BMO Stadium.
Hilary grew in strength early Friday before losing some steam, with its maximum sustained winds clocked at 130 mph (215 kph) in the evening, after falling from 145 mph (230 kph). It was forecast to still be a hurricane when approaching Mexico's Baja California peninsula on Saturday night and a tropical storm when approaching Southern California on Sunday.
No tropical storm has made landfall in Southern California since Sept. 25, 1939, according to the National Weather Service.
"To be completely honest, I didn't even know hurricanes were an option out here," Tampa Bay pitcher Zach Eflin said. "I didn't find that out until today. I just pray it will be a tropical storm by the time it hits the land here."
The NFL has two exhibition games scheduled for this weekend at SoFi Stadium in Southern California. The Los Angeles Rams host the Las Vegas Raiders on Saturday night, and the Los Angeles Chargers face the New Orleans Saints on Sunday night.
There was no word from the league on the status of those two games.
Add TheJapanNews to your Google News feed.