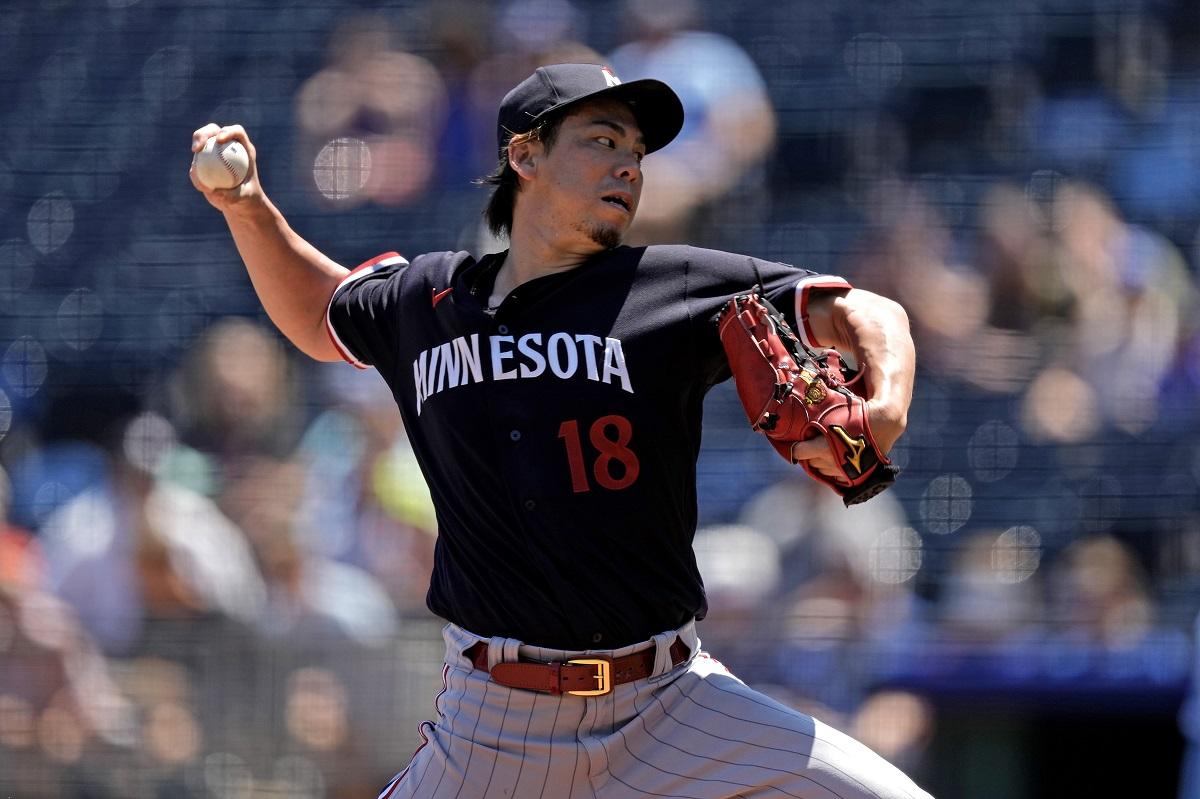 10:28 JST, July 31, 2023
KANSAS CITY, Mo. (AP) — Freddy Fermin hit a homer, Maikel Garcia had an RBI double, Ryan Yarbrough gave up one run over seven innings and the Kansas City Royals completed a sweep of the Minnesota Twins 2-1 on Sunday.
It's the first sweep by the Royals since last September, which was also against Minnesota.
"You see it every day, these guys work, come out and play hard and to be rewarded with some wins is something that's really nice to see," Royals manager Matt Quatraro said. "Especially going into an off day, these guys deserve it."
Yarbrough (4-5) had his best start of the season going seven innings, allowing one earned run and giving up seven hits while fanning five. It's his third quality start of July and he lowered his ERA to 2.19 in the month of July with 15 strikeouts and just two walks.
"I think Freddy called a great ball game and we had some good back and forth between innings of what we're trying to do," Yarbrough said. "We had a good game plan and made really good adjustments as we went."
Fermin hit a 420-foot homer to left field in the second inning to give the Royals a 1-0 lead. He has a team high six-game hitting streak. Kansas City scored first in every game of the series.
"The home run was on an 0-2 splitter, and Freddy has been doing a great job of staying on the off-speed stuff," Quatraro said. "Just to be in a position to stay back and hit that … that can be tough."
Matt Wallner tied the game in the third with a 445-foot homer to right field, which was his fifth on the season.
The Royals took back the lead for good in the third with Garcia's double, scoring Nicky Lopez.
Kenta Maeda (2-6) went five innings and gave up two earned runs on four hits and struck out seven. It's the first time in over a month that the Twins lost a game he started.
"As a whole it was a good outing for him. He found himself when he needed," Twins manager Rocco Baldelli said. "His stuff was good. He gave us a chance to win the game."
Carlos Hernandez shut down the Twins in the ninth for the first save of his career.
The win marks the first time this season Kansas City has won three games in a row.
"It's been a bit of a tough go and you don't get many opportunities to sweep teams so you want to take full advantage there," Yarbrough said. "I was just trying to keep us in the ball game personally and go deep. This is just something to really build off of."
This is the fourth time Minnesota has been swept since June 8.
"There are a lot of things we need to do better," Baldelli said. "We've mixed some really good baseball in with some really bad baseball and it has evened out to being not good enough. Hopefully we can recapture that a little bit of that going to St. Louis."
Add TheJapanNews to your Google News feed.