Shohei Ohtani Buzz Dominates MLB Trade Deadline, Even If Smaller Deals Are More Likely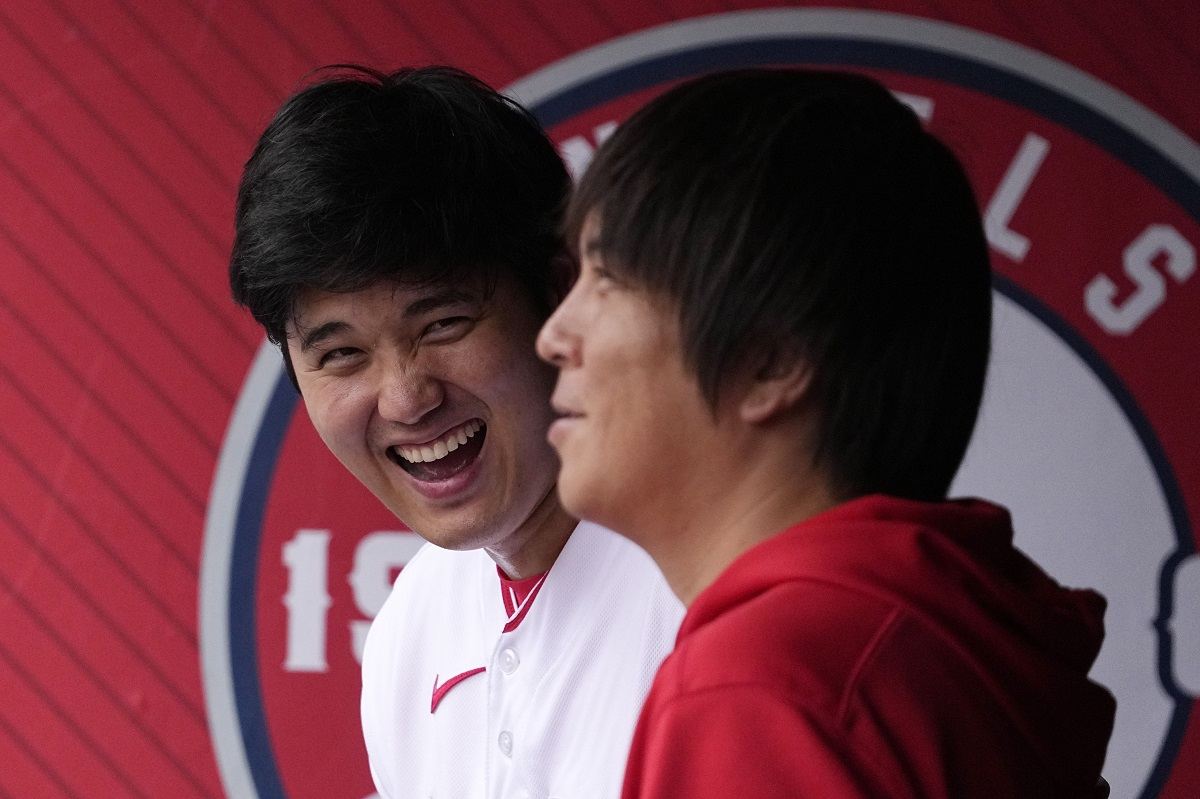 17:44 JST, July 27, 2023
PHOENIX (AP) — MLB's trade deadline is rapidly approaching on Aug. 1 and with less than a week remaining, it's sometimes hard to figure out which teams are the buyers and which are the sellers.
Could two-way superstar Shohei Ohtani be on the move from the Los Angeles Angels? Could the New York Mets and San Diego Padres — two hugely disappointing teams with some of the game's highest payrolls — really turn into sellers?
Few scenarios seem too far-fetched.
The sport's expanded 12-team playoff bracket, which was introduced last season, means that at least 20 teams have legitimate playoff aspirations more than halfway through the season. However, that doesn't mean all of them will be buyers.
Take the Arizona Diamondbacks: They were the darlings of the National League for much of the first half of the season, ascending to the top of the NL West for a big chunk of June. But a 5-13 mark in July has sent them spiraling back to the pack.
Entering Tuesday's games, they were one of five teams in the NL — including the Cincinnati Reds (55-47), Miami Marlins (54-47), Diamondbacks (54-47), San Francisco Giants (54-47) and Philadelphia Phillies (53-47) — that are in an incredibly close race for the league's three wild-card spots.
And the calculus changes daily.
D-backs manager Torey Lovullo said the communication with general manager Mike Hazen is constant.
"Mike's like my second wife — we talk every day on the phone," Lovullo said. "We talk about everything under the sun involving the Arizona Diamondbacks. That's our job. We have some easy conversations and we have some aggressive conversations. That's just how we are.
"I try to give him a bird's-eye view of what's happening in the dugout. He's got some decisions he needs to make."
OHTANI'S FUTURE
Ohtani is in the final year of his contract with the Angels, who have had some good moments this season but at 51-49 through Monday are far from a certainty to make the postseason. It doesn't help that fellow superstar Mike Trout is on the injured list with a broken bone in his wrist.
It's unclear whether Ohtani would be willing to re-sign with the Angels during the offseason, so owner Arte Moreno could instead trade the 29-year-old, which undoubtedly would bring back a sizable haul of talent.
But the Japanese star is a one-of-a-kind talent who can't be replaced — on the field or when selling tickets.
BIG MONEY, LITTLE RESULTS
Money can't buy everything in baseball — just ask the Mets and Padres.
Mets owner Steve Cohen is spending upward of $350 million for a team that had a 46-53 record through Monday's games. With that in mind, it feels like the Mets could part with some veterans — like reliever David Robertson or outfielder Tommy Pham — who would be useful pieces for just about any contender.
The Padres cost nearly as much and have been nearly as disappointing at 48-53. General manager A.J. Preller hasn't been shy about making big deals in the past, so it's fair to wonder if pitchers like lefty starter Blake Snell and closer Josh Hader might be available for the right price. Both are free agents after this season.
PITCHING A PREMIUM
Pitching is almost always a hot commodity at the trade deadline, and this year is no exception.
The disappointing Chicago White Sox could be shopping Lance Lynn and Lucas Giolito while the St. Louis Cardinals might move Jack Flaherty, Jordan Montgomery or reliever Jordan Hicks.
Chicago Cubs ace Marcus Stroman has had a great year and could be a game-changer for a contender. The same goes for Detroit Tigers lefty Eduardo Rodriguez, who has a 2.69 ERA over 14 starts.
OTHERS TO WATCH
— It makes sense that the last-place Colorado Rockies would be sellers at the deadline. They've got a few veteran bats like C.J. Cron and Randal Grichuk who could provide some pop.
— The New York Yankees could use another good bat or two as they continue to fight in the brutally tough AL East. Cubs outfielder Cody Bellinger or Nationals third baseman Jeimer Candelario could be good fits. Bellinger, the 2019 NL MVP with the Dodgers, has had a great bounce-back year in Chicago, batting .319 with 14 homers and 44 RBIs.
Add TheJapanNews to your Google News feed.