Masataka Yoshida Had Three in the Game; Red Sox Hit 4 HR Off Scherzer to Win Nightcap 8-6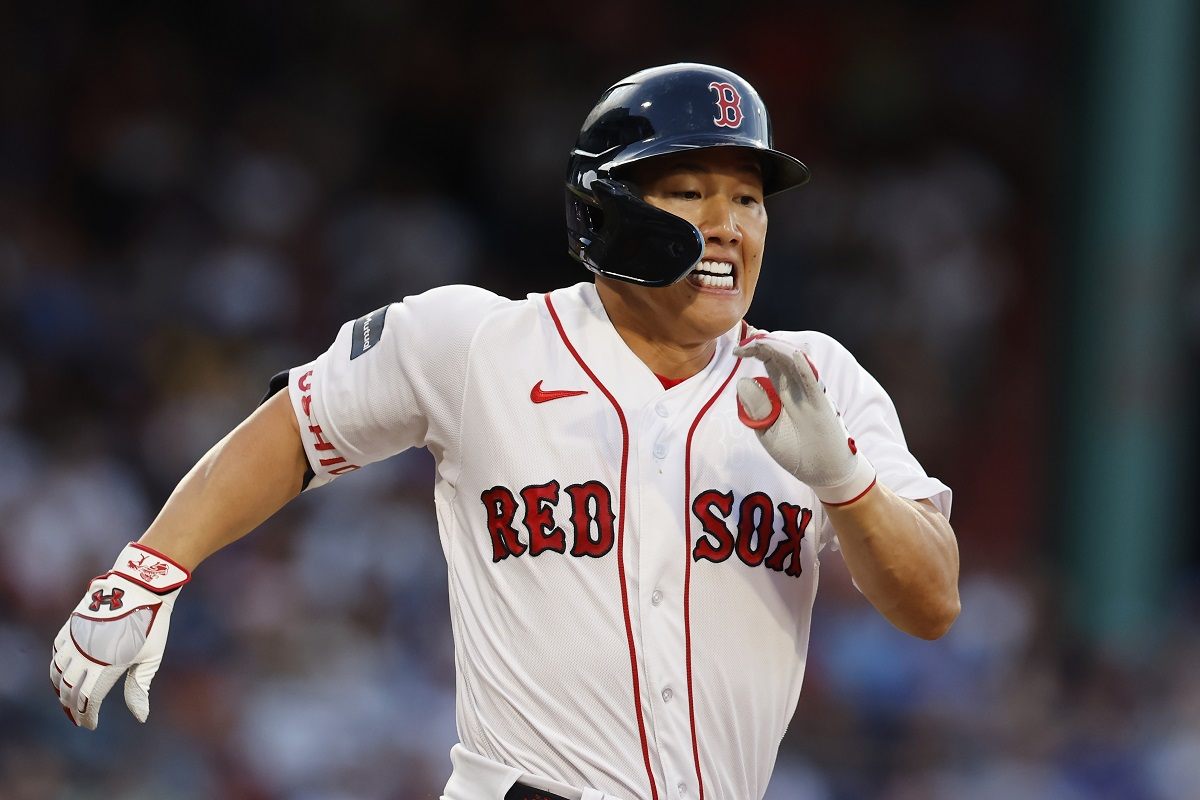 11:25 JST, July 23, 2023
BOSTON (AP) — Triston Casas had his first career multihomer game, and Yu Chang and Jarren Duran also homered off Max Scherzer in the night game on Saturday to help the Red Sox beat the New York Mets 8-6 and spilt their doubleheader.
Brandon Nimmo and Daniel Vogelbach each hit a two-run homer for the Mets before the rains came on Friday night, when the series opener was suspended in the fourth inning. After they picked things up there on Saturday afternoon, the teams traded runs and the New York held on to take the day game 5-4 for their fourth win in five games.
Casas had four hits on the day, and Masataka Yoshida had three in the night game, knocking an RBI single in the seventh just before Justin Turner's two-run homer gave Boston an 8-3 lead.
James Paxton (6-2) struck out seven in six innings to snap Boston's three-game losing streak. Scherzer was charged with five runs while striking out seven; it's the first time he's allowed four homers in an outing since his 2021 season debut.
A healthy portion of the two sellout crowds was rooting for the visitors, trying to drown out the "Let's Go Red Sox!" chants with shouts of "Let's Go Mets!" Unable to settle things, both sides joined together for a familiar chant razzing the last-place Yankees.
They saw Boston open a 2-0 lead when Duran and Casas led off the first and second innings with homers. The Mets took the lead when Jeff McNeil hit a three-run, Little League homer, coming around to score on a single when Red Sox catcher Jorge Alfaro threw a ball into deep center field.
Pete Alonso had four hits on the day, including a ninth-inning triple in the night game as New York scored three to cut the deficit to 8-6. Kenley Jansen got the last out for his 21st save.
BAD IDEA
Francisco Lindor singled with one out in the fourth and took third when Alonso laced a double down the left field line. One out later, McNeil singled to score both runners, and then headed for second when Duran missed the cutoff man on a throw home.
Alfaro grabbed the throw at the plate and then sailed one past second and into center, where it eluded Duran and rolled toward the warning track. McNeil scored easily.
NOT QUITE A FULL DOUBLEHEADER
Friday night's game was suspended in the bottom of the fourth inning when torrential rains began with one out, a 1-2 count on Alex Verdugo and the Mets leading 4-3. New York made it 5-3 after the game resumed when Alonso doubled and scored on Brett Baty's single. Boston cut the deficit to 5-4 when Casas tripled on a ball that got past right fielder Mark Canha, then scored on a sacrifice fly.
Grant Hartwig (3-1) started the resumed game and pitched two scoreless innings for the win before David Robertson pitched the ninth for his 14th save.
Friday night starter Kutter Crawford (4-5) took the loss for Boston.
Add TheJapanNews to your Google News feed.