Kodai Senga; Red Sox and Mets have game suspended by rain with New York leading 4-3 in the 4th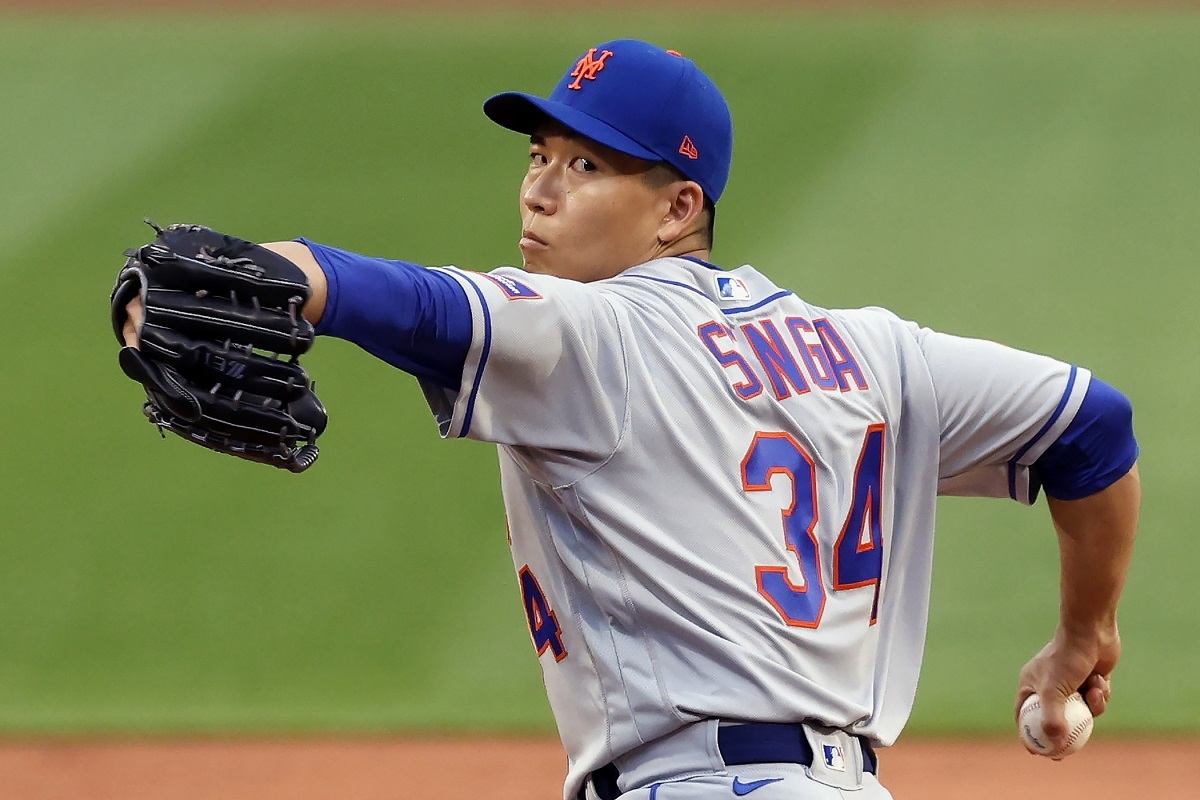 11:07 JST, July 23, 2023
BOSTON (AP) — The game between the Boston Red Sox and New York was suspended in the bottom of the fourth inning with the Mets leading 4-3 on Friday night.
The Mets erased a three-run deficit on two-run homers by Brandon Nimmo and Daniel Vogelbach and had one out and a 1-2 count on Alex Verdugo at 8:20 p.m. when the umpires called for the tarp as the rain picked up at Fenway Park.
About 90 minutes later, the National Weather Service issued a flash flood warning for the Boston area until 12:45 a.m. The rain had let up briefly but picked up with force again about 1 hour, 40 minutes into the delay.
"Just when they're saying there might be a window (when the rain would let up), we heard snap, crackle, pop," Mets manager Buck Showalter said.
Showalter decided that starter Kodai Senga wouldn't return about 50 minutes into the delay.
"We reached a point where Kodai was done. … We had plans if it restarted," Showalter said. "We'll see if it's going to be the same way."
It was declared a "suspended game" just under 2 hours after the delay started. It will be resumed Saturday at 2:10 p.m. and the regularly scheduled 4:10 game was moved to 7:10.
Once the grounds crew got the tarp in place, very heavy rain, strong winds and lightning moved into the area, with the rain forming large puddles all along the track around the park. Fans were asked to move underneath covering and security ringing the field was moved under cover.
Nimmo homered into the Mets bullpen in the third, his 15th, and Vogelbach's went over New York's pen for his sixth an inning later.
As Vogelbach slowly circled the bases, a male fan wearing a Mets' jersey celebrated with the ball that he snagged wearing a glove in the first row.
The Red Sox had opened their lead against Senga with a run in the first and two in the second on a two-run double off the Green Monster by Yu Chang.
"I first thought he was jammed, he might be out," Senga said through a translator. "But then I thought we're in Fenway, I wasn't sure what would happen."
Add TheJapanNews to your Google News feed.