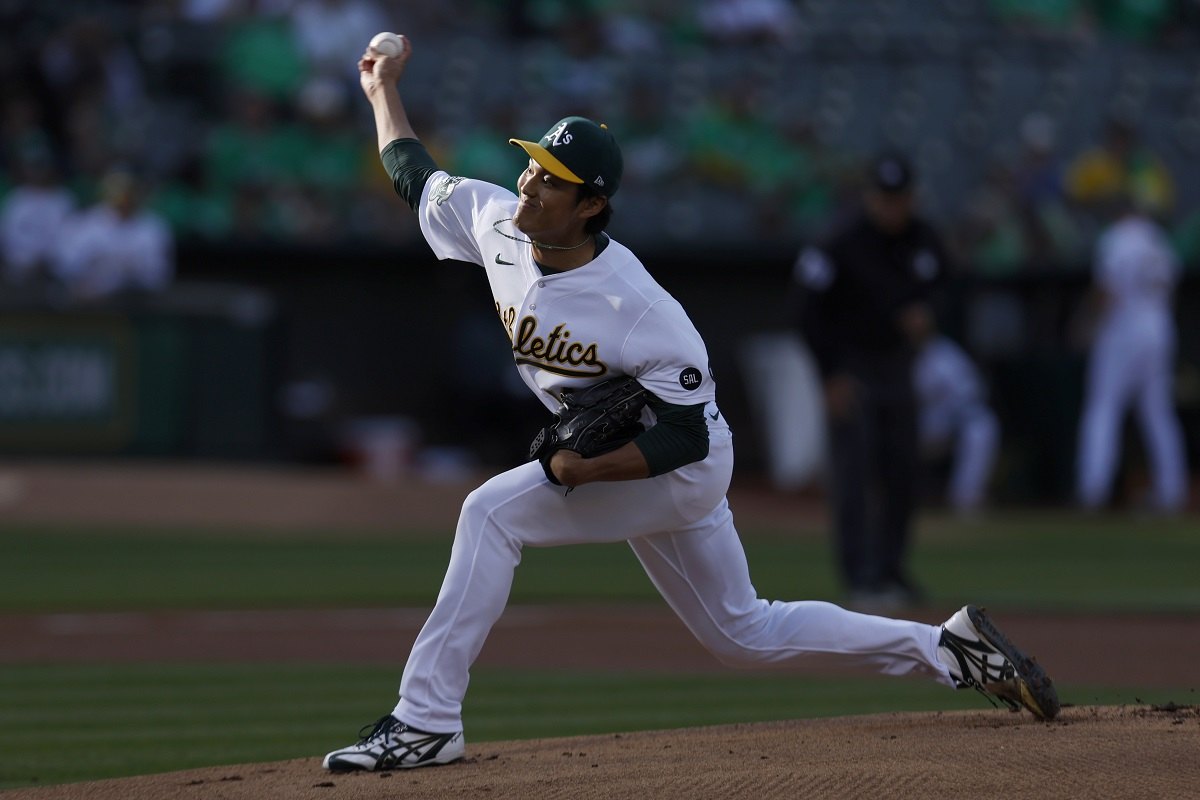 13:55 JST, June 14, 2023
OAKLAND, Calif. (AP) — Pinch-hitter Carlos Pérez broke a tie with an RBI groundout in the eighth inning and the Oakland Athletics beat the Tampa Bay Rays 2-1 on Tuesday night in front of a spirited crowd at the Coliseum.
The A's drew a season-high attendance of 27,759 as Oakland fans held a "reverse boycott" to protest the team's planned move to Las Vegas.
It was a playoff-like atmosphere for the A's season-high seventh straight victory, with the crowd repeatedly chanting "Sell the team!" and "Stay in Oakland!" Fans also shouted their anger at team owner John Fisher throughout the night and some threw cups and bottles onto the field after the game ended.
Many arrived hours before first pitch to tailgate in the parking lot, with the first 7,000 receiving fan-funded "SELL" shirts made by local company Oaklandish.
With the game tied at 1, Ramón Laureano singled off Colin Poche (4-2) to lead off the eighth inning. Laureano advanced to second on a sacrifice bunt by Jonah Bride and then stole third.
Pérez hit for Seth Brown and sent a sharp grounder to third, off the glove of a diving Isaac Paredes, who recovered to throw Pérez out at first, but Laureano scored the go-ahead run.
Brent Rooker had an RBI double in the seventh to tie the game for Oakland.
Hogan Harris (2-0) pitched seven stellar innings, allowing one run on four hits with two strikeouts. Trevor May earned his third save in five chances as Oakland's bullpen recorded a save for the sixth consecutive game.
Manuel Margot drove in Tampa Bay's run on an RBI single in the fifth.
Poche gave up one run in his lone inning.
Both teams used openers. A's right-hander Shintaro Fujinami pitched a scoreless first inning while Rays lefty Jalen Beeks handled the first 1 2/3 frames.
REVERSE BOYCOTT DONATIONS
The Athletics announced they would donate all ticket revenue from Tuesday's game, totaling $811,107, to two local community organizations: The Alameda County Community Food Bank and the Oakland Public Education Fund.
Add TheJapanNews to your Google News feed.