Japanese Knuckleball Pitcher Eri Yoshida Plays on Her Own 'Field of Dreams'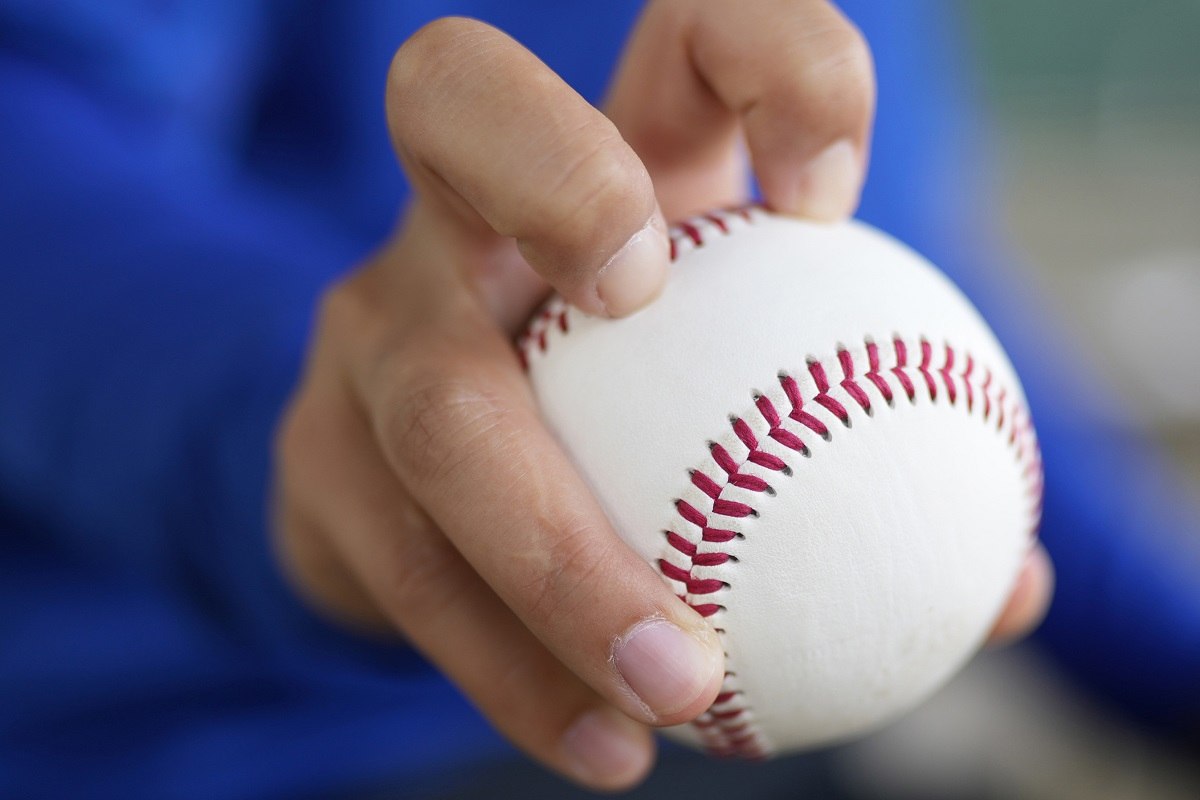 16:33 JST, May 31, 2023
OYAMA, Japan (AP) — Eri Yoshida sat in the dugout of an all-dirt baseball field in rural Japan, surrounded by rice paddies, narrow roads, and traditional Japanese houses.
The scene recalled instantly the 1989 film "Field of Dreams" — Asian style — and Yoshida certainly has her own.
The 31-year-old Japanese woman is a knuckleball pitcher with a sidearm delivery that she hopes might carry her to the big leagues in the United States or Japan.
"I know it's a really difficult challenge, but I have a dream in my heart that I really want to stand on a mound in the majors with a knuckleball," Yoshida told the Associated Press, speaking in Japanese and showing off her knuckleball grip.
"So I've decided to challenge myself."
Even Yoshida acknowledges that it's a far-fetched fantasy. But it's also very real and reminds of another film, the 1992 classic "A League of Their Own" that celebrates a women's baseball league in the United States during World War II.
She travels this week to play for two months in the Empire League, an independent baseball league in upstate New York. She's accustomed to chasing oversized objectives.
Yoshida has pitched in Japan, the United States, and Canada — against men and women — and for the last several years has been a player-coach with a women's team called Agekke — the sponsor's name — in Tochigi prefecture in north central Japan.
"I feel that my personality is really like a knuckleball," Yoshida said. The famously mercurial pitch has been her lifeline to keep playing baseball, a great equalizer for a small woman — she's only 1.55 meters (5-feet-1) — but a very difficult one to control.
As a high school student, Yoshida was the first female professional baseball player in Japan, dubbed the "Knuckle Princess" in newspaper headlines. She's never played softball, though some female baseball players have started that way.
She added to her renown after this, again playing with the men as an 18-year-old on an independent team in Chico, California, managed by former major league shortstop Garry Templeton.
"He was like my father," Yoshida said.
In her early teen years she realized that the boys were growing taller and stronger. How to compete? Then she saw former Boston Red Sox pitcher Tim Wakefield throw a knuckleball that helped him to 200-career wins.
"I was not tall enough or powerful enough to throw a 160-kph (100 mph) straight ball, but it seemed like maybe I could throw a 105-kph (65 mph) knuckleball," she explained. "And after watching Wakefield pitching for the first time, I wanted to be like him by pitching knuckleballs."
She still wears his No. 49 and has talked with him about the unpredictable pitch.
The aim of the knuckleball — it's actually thrown off the fingertip and fingernails — is to put as little spin as possible on the ball, allowing the wind currents to move it. The best ever was Phil Niekro, who earned 318 victories — the most ever by a knuckleballer — and a spot in the National Baseball Hall of Fame in Cooperstown, New York.
Like the knuckleball, Yoshida has been inconsistent. And she has to face the fact that knuckleball pitchers are almost extinct, too prone to wild pitches and passed balls and seen as risky in an era driven by analytics.
She was 0-4 in her 2010 stint in California, but Templeton recognized that any 18-year-old would have had trouble against older competition. The record book shows her at 5-10 in three seasons in various independent leagues in North America.
Yoshida returned to Japan in 2013 and has been slowed periodically with injuries to her elbow and collarbone. Only now does she feel physically ready to continue the odyssey.
In one of baseball's great ironies — certainly contrary to logic — a uniform worn by Yoshida and her bat were given to the National Baseball Hall of Fame. But it was for her hitting prowess playing for the Chico Outlaws, and not for her pitching.
In her first at bat — pitchers had to bat in the league — and with the bases loaded, Yoshida singled to right field for her first hit and her first RBI.
"That was as a hitter not a pitcher, but they were all firsts so I donated my uniform and bat," she said.
"But it's only because of the knuckleball that I have been able to play baseball up until now," she added.
Maybe her ball and glove will next be in Cooperstown.
Add TheJapanNews to your Google News feed.