Shohei Ohtani, Masataka Yoshida: Ohtani homer in Angels' 7-3 win, completing sweep of slumping Red Sox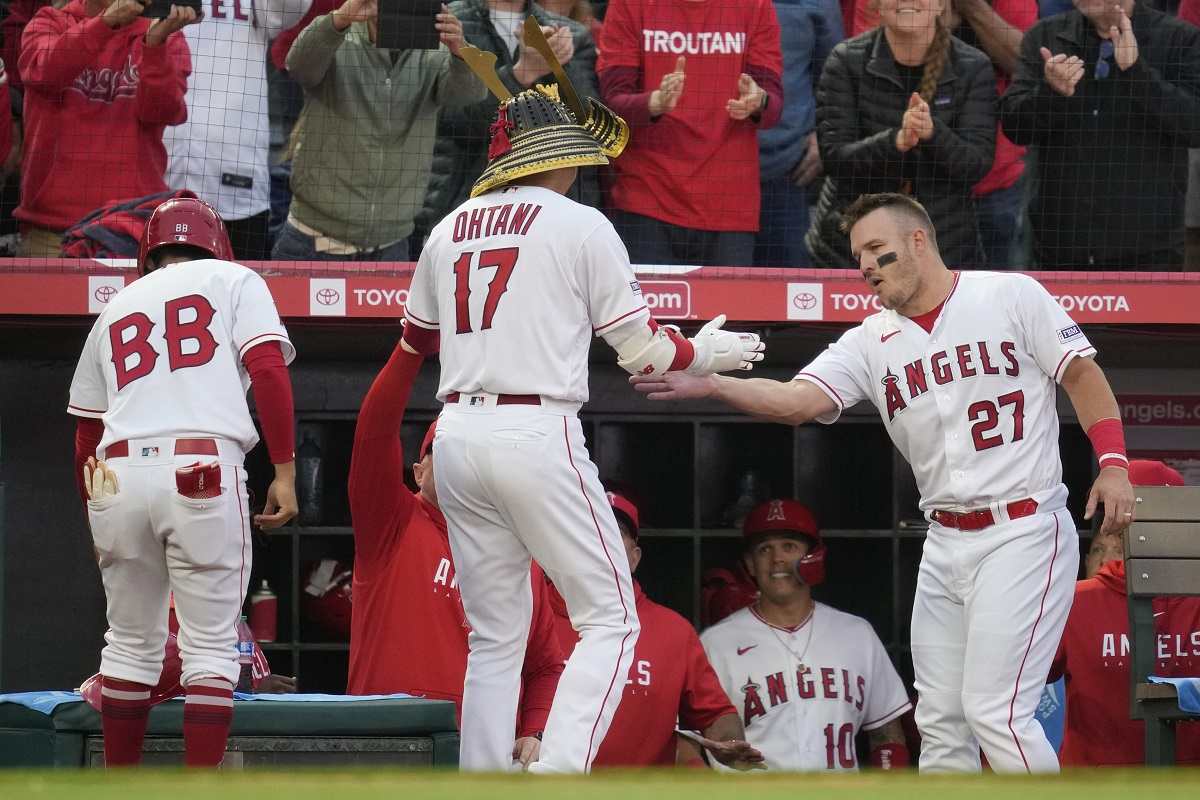 14:45 JST, May 25, 2023
ANAHEIM, Calif. (AP) — Shohei Ohtani and Mike Trout homered in the same game for the 26th time, leading the Los Angeles Angels to their fourth straight win and a sweep of the Boston Red Sox with a 7-3 victory Wednesday night.
"It's pretty cool when we go deep twice," Trout said. "Good things happen. … (The Red Sox) beat us three out of four when we played them out there (in Boston), so it's good to get a little sweep."
Rookie Zach Neto hit a three-run homer during the Angels' four-run second inning and added a double in his first three-hit game for Los Angeles, which has won six of seven overall.
The Angels' MVP duo came through in the early innings. Ohtani connected in the third for his team-leading 12th homer, taking James Paxton (1-1) to the opposite field with his fourth shot in 10 days. The pitch was 3.74 feet above the ground, making it the second-highest pitch on which Ohtani has ever homered.
"That's big power right there," Angels manager Phil Nevin said before referencing the overcast, cool weather patterns known as May Gray or June Gloom at this time of the year in Southern California. "The ball wasn't really carrying very well tonight, (so) to go the other way with the air the way it is right now (is impressive)."
Trout followed in the fourth with a two-run shot off Nick Pivetta, matching Ohtani's season total with his fourth homer in seven days. The three-time AL MVP also passed Joe DiMaggio with his 362nd career homer.
"You can just feel the excitement in the dugout, and how excited the fans are" when Ohtani and Trout go deep, Angels starter Tyler Anderson said.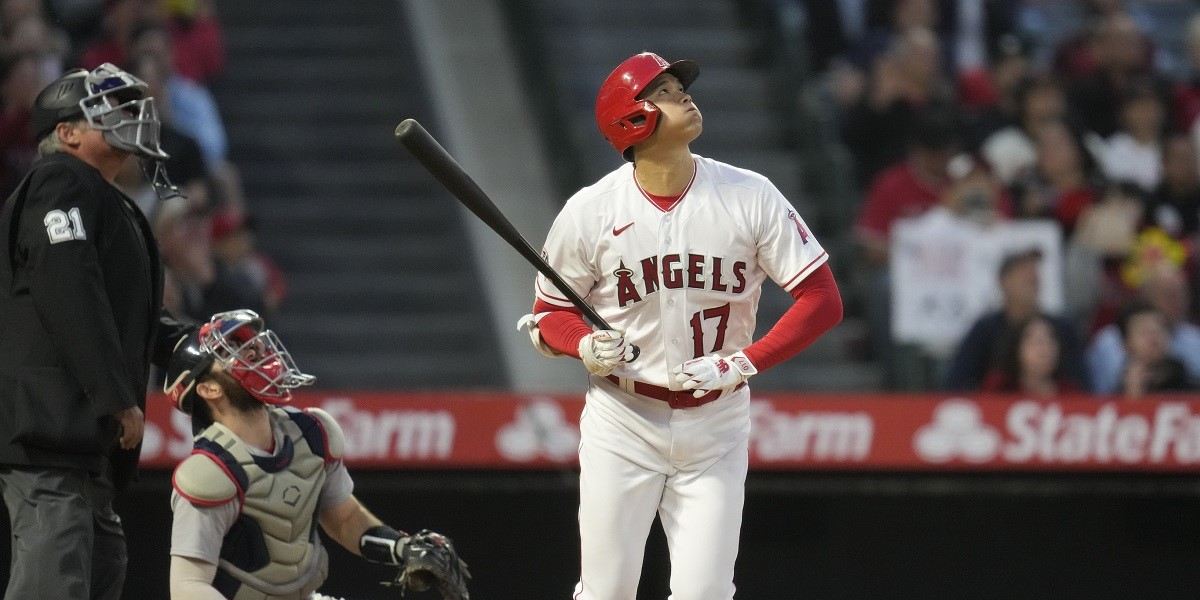 Connor Wong homered for the Red Sox, who have lost four straight for the second time in two weeks. Masataka Yoshida doubled and scored on Enrique Hernández's double in the fourth, but Boston has scored just four runs during its four-game skid.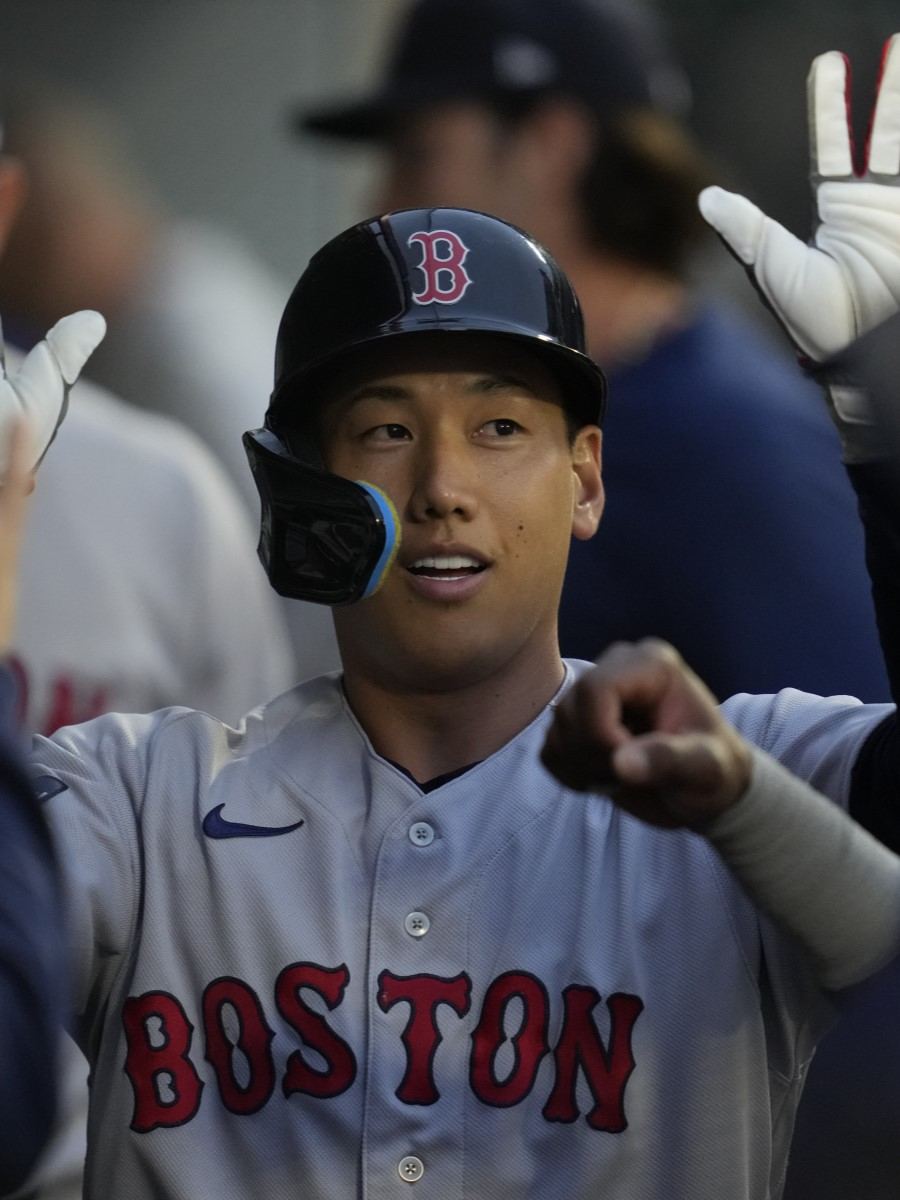 "I think today was a lot better (offensively) than the last two nights," Boston manager Alex Cora said. "We took our walks and hit some balls hard. Obviously, at the end of the day it's how many runs you score, but I thought the approach was a lot better."
Anderson (2-0) yielded five hits and one run over six innings for his first win in eight starts. The veteran left-hander had seven straight no-decisions since his debut for Los Angeles on April 2, but he improved his ERA to 3.14 in his last five starts after a rocky beginning to his Angels career.
Paxton lasted just three innings in his third start back from Tommy John surgery and a hamstring injury, yielding five runs, four hits and three walks.
"Stuff was OK," Cora said. "Just the command was off."
Los Angeles went up 4-0 in the second inning on Gio Urshela's RBI flyout followed by Neto's third career homer. The 22-year-old rookie has firmly seized the starting job at shortstop since his major league debut in Boston last month, providing stellar defense and steadily improving offense.
"You can see how comfortable I'm feeling," Neto said. "I'm about to go out there, have fun and be myself."
UNHAPPY ANNIVERSARY
The Angels improved to 28-23 on the one-year anniversary of their final victory before the start of a franchise-record, 14-game losing streak that wrecked their previously promising 2022 season and led to manager Joe Maddon's firing.
Add TheJapanNews to your Google News feed.