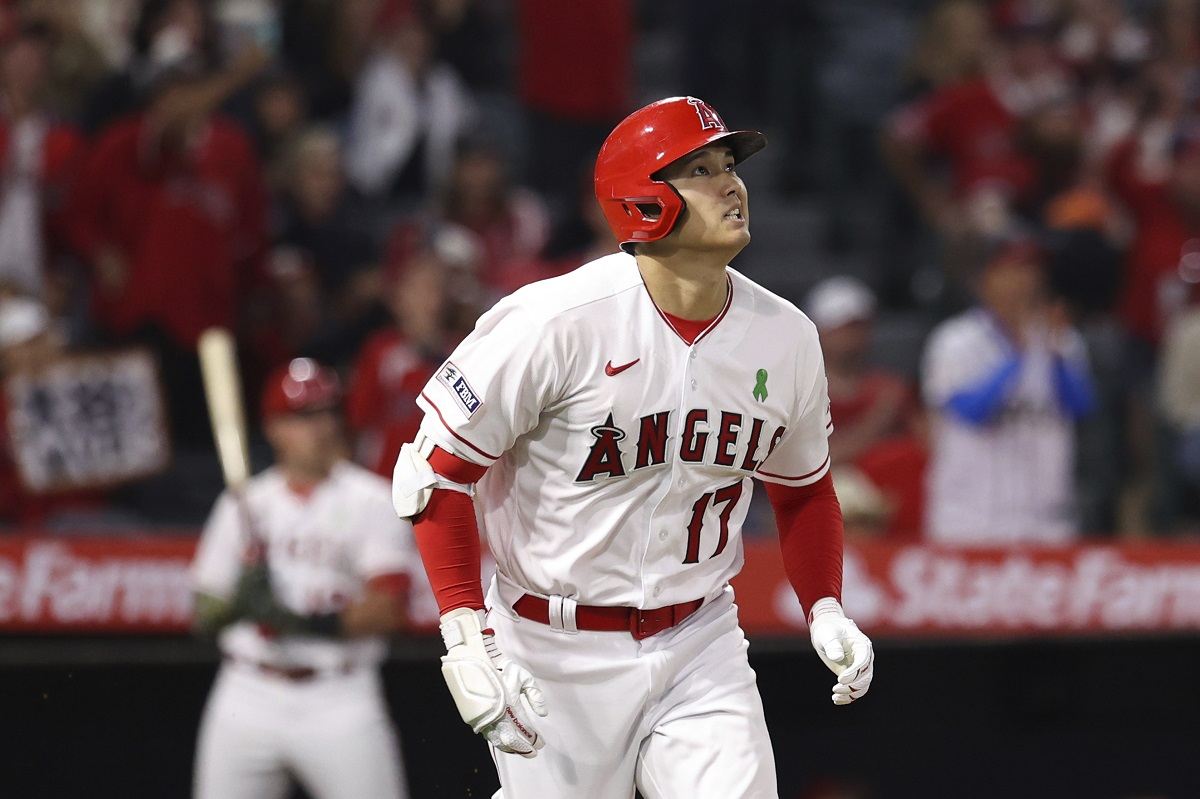 15:45 JST, May 21, 2023
ANAHEIM, Calif. (AP) — Joey Gallo homered for the fourth time in seven games, Trevor Larnach hit an RBI triple that turned into a Little League home run and the Minnesota Twins beat the Los Angeles Angels 6-2 on Saturday night.
Shohei Ohtani hit his 11th home run of the season for the Angels, a night before he takes a 5-1 record to the mound for the rubber game. Minnesota will be trying to win its second road series in eight tries this season.
Kyle Farmer, Kyle Garlick and Willi Castro drove in runs in a three-run first. Farmer went 3 for 5 and is batting .395 (15 for 38) since becoming Minnesota's starting third baseman on May 10.
"Kyle Farmer's a heck of a baseball player," Twins manager Rocco Baldelli said. "I like relying on him, and he handles a lot of what comes with this job very, very well. And he's here to play. He's here to do whatever we're asking him to do, and right now what we're asking him to do is basically play every day, and right now it's at third base."
Gallo boosted the lead to 4-1 with a leadoff homer in the sixth, his 11th home run this season.
Larnach tripled into the right-field corner in the seventh against Andrew Wantz, scoring Farmer from first, then came home when second baseman Brandon Drury took the throw from right fielder Hunter Renfroe and heaved the ball past third for an error.
"Tacking on some runs later on in the game, I mean, that's vital," Baldelli said. "It changes the game mightily when you're able to put another couple of runs on the board. And the way we did it, that was fun."
Louie Varland (2-0) gave up two runs and six hits in five innings. He liked being able to pitch with a three-run lead from the start, allowing him to be more aggressive against the Angels' star tandem of Ohtani and Mike Trout.
"Having the lead, it makes every everything, like, a lot easier, smoother," Varland said. "It's not like you have to be perfect."
Jared Walsh of the Angels went 0 for 4 with a fourth-inning RBI groundout in his season debut. Walsh had been on the injured list because of headaches and insomnia.
Patrick Sandoval (3-3) allowed three runs, five hits and four walks in 4 2/3 innings. He needed 55 pitches to get through the first two innings, lucky to escape further trouble after loading the bases in the second.
"He just had a rough start," Angels manager Phil Nevil said. "It was a lot of pitches in the first two innings, and to get us through the point where he did was gutsy."
The Angels have not won consecutive home games this month.
Add TheJapanNews to your Google News feed.