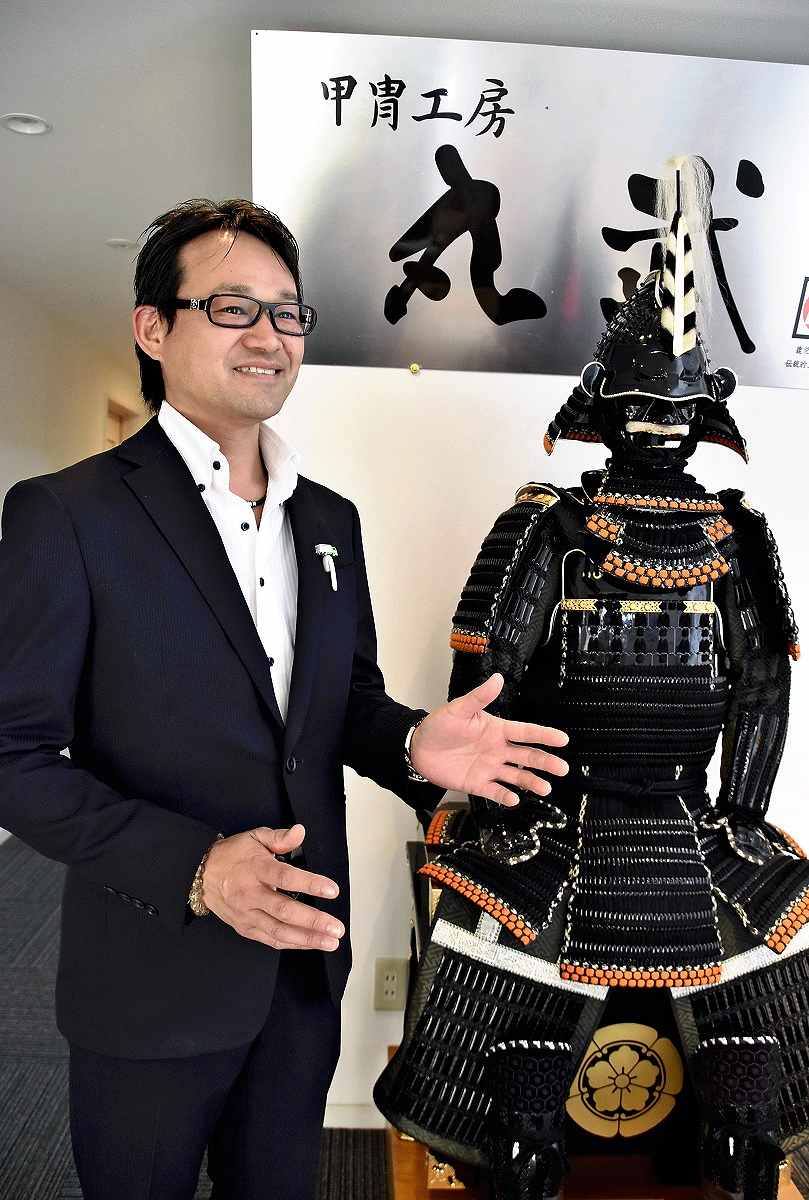 1:00 JST, April 21, 2023
SATSUMA-SENDAI, Kagoshima — After hitting a two-run home run on Tuesday, Los Angeles Angels two-way star Shohei Ohtani was crowned with a samurai helmet as part of the team's new home run celebration.
The kabuto helmet was manufactured by Marutake Sangyo Co., based in Satsuma-Sendai, Kagoshima Prefecture. "I'm glad he [Ohtani] hit a homer," said company president Tomotaka Tanoue, 43. "It's a great honor."
The firm originally manufactured fishing rods when it was founded in 1958 by Tanoue's grandfather. In 1973, influenced by the grandfather's hobby, the company switched to making replicas of samurai armor.
The armor is made by 35 craftsmen using a variety of materials such as metal, cloth and gold leaf. The company's products are often used in movies and TV dramas, and account for more than 80% of the domestic market share.
The Angels' helmet is from an original design that Marutake Sangyo has been making for half a century. Decorated with a golden lion on the front, the headgear weighs about 2 kilograms and is priced at ¥330,000.
In a game on April 7, Mike Trout became the first to wear the helmet. Two days later, Ohtani made his helmet "debut" after hitting a two-run home run, his third homer of the season — Tuesday's two-run homer was his fourth.
Marutake Sangyo has since received a string of inquiries, including orders. One customer from Kagoshima reportedly said: "I called because I'm so happy. Keep up the good work."
The company is now extremely busy and said it currently takes about five months from order to delivery, due also to the upcoming Boys' Day holiday.
Recently, an increasing number of foreigners have been visiting the company's studio and exhibition hall; such visits were something of a rarity in the past. Tanoue said: "I'm happy that the good showing of Ohtani and others has made people in Japan and abroad aware of traditional crafts. I hope the players will continue to hit home runs."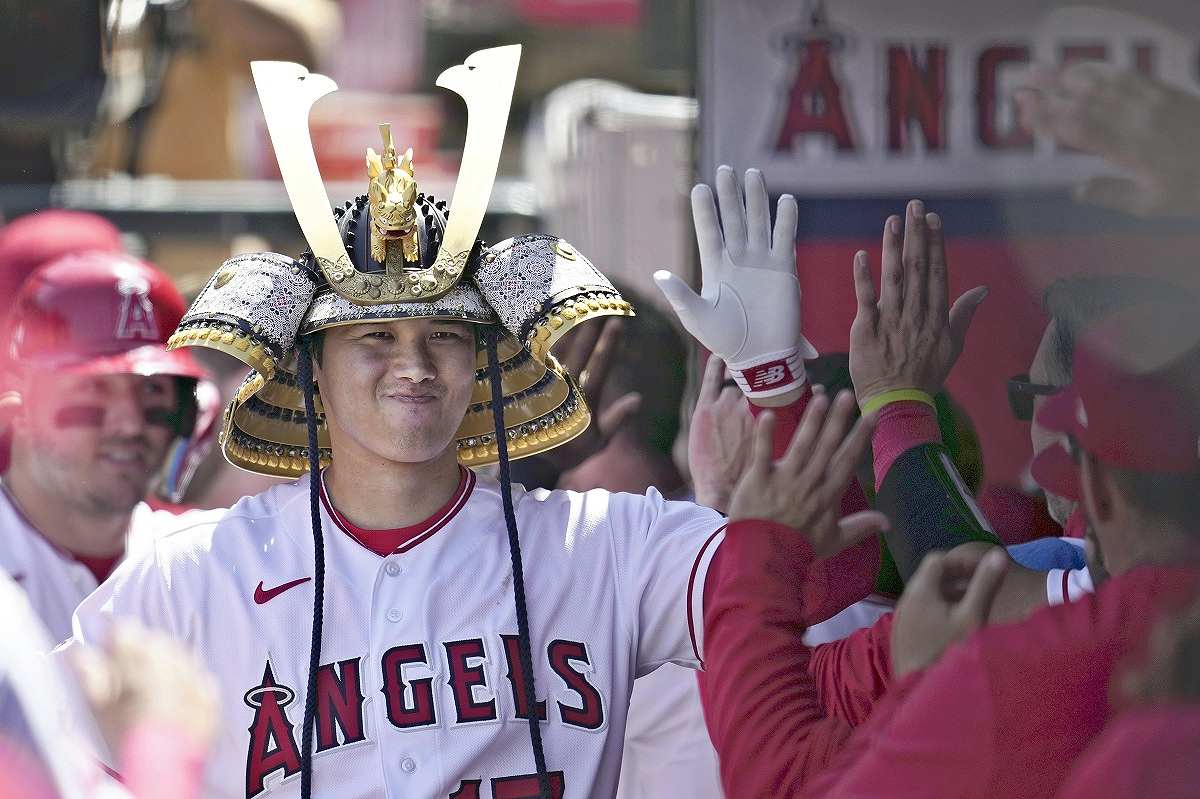 Add TheJapanNews to your Google News feed.