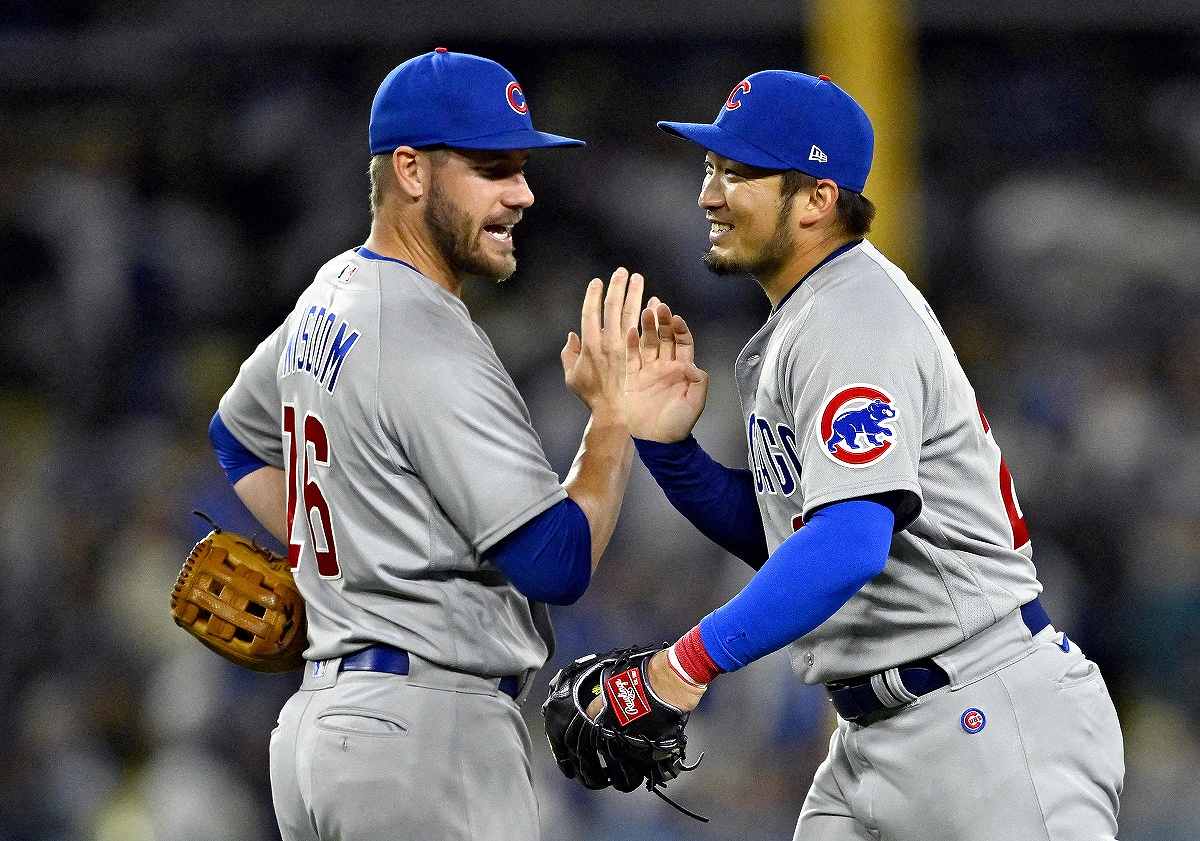 17:01 JST, April 15, 2023
LOS ANGELES (AP) — Yan Gomes homered twice, Ian Happ had four hits and three RBIs, Cody Bellinger scored in his return to Los Angeles and the Chicago Cubs beat the Dodgers 8-2 on Friday night.
The Cubs got three of their five homers in the eighth inning to pull away for a third win in four games.
"Starting the series with a win is really nice, especially on a West Coast swing," Happ said.
"There was good energy in the dugout today, and definitely once we had those runs, the energy from that inning is something that can carry you for a day or two."
Justin Steele (2-0) allowed two runs on three hits in seven innings. He has given up just three runs in 19 innings this season.
Chris Taylor and Max Muncy homered for Los Angeles, and Noah Syndergaard (0-2) allowed three runs on six hits in six innings. The Dodgers have lost five of seven.
The focus coming into the game was on Bellinger's first appearance in Chavez Ravine since the Dodgers non-tendered him in November, ending a 10-year association dating back to when he was drafted by the team in 2013.
A key piece of the Dodgers' resurgence during that span, culminating in their World Series title in 2020, Bellinger's time in Los Angeles also included 2017 Rookie of the Year and 2019 Most Valuable Player honors.
Those moments were featured during a pregame video tribute, after which Bellinger received a standing ovation from the sellout crowd.
His efforts to regain the superstar form he showed in Los Angeles with Bellinger's new team came through in a 1-for-4 outing with a walk and a run.
"You can see how the fanbase embraces him and appreciates everything that he did here, so there's no way to not have emotion [about the day].
"But the way that he handled it, the way that he went about his business today … really, really awesome," Happ said.
The Cubs bolstered Bellinger's important day with timely hitting, including rocking Dodgers reliever Andre Jackson for four solo homers in the eighth and ninth innings after Muncy cut it to 3-2 in the seventh with his fifth home run this week.
"It's frustrating, yeah," Los Angeles manager Dave Roberts said. "Noah navigated and got a quality start, and when the starter pitches like that, you expect to win the ball game. … It seemed like they were on everything [Jackson threw]."
Meanwhile, Cubs outfielder Seiya Suzuki made his season debut after pulling an oblique in spring training and had one of the three Chicago homers in the eighth.
"To show what we know he can do, Day One, it's not easy to do. It just kind of shows the type of player he is," Bellinger said.
Add TheJapanNews to your Google News feed.