Roki Sasaki Bares 'Soul' as Japan Claim Baseball Win on Disaster Anniversary
10:23 JST, March 12, 2023
TOKYO (AFP-Jiji) – Japan's World Baseball Classic manager said pitcher Roki Sasaki put his "soul" into Saturday's win over the Czech Republic on the anniversary of the devastating 2011 earthquake and tsunami that killed his father and grandparents.
Sasaki's house in the northern Japanese city of Rikuzentakata was swept away when the devastating 2011 earthquake unleashed a tsunami that left around 18,500 people dead or missing, and triggered a meltdown at Fukushima nuclear plant.
Twelve years to the day, the 21-year-old started on the mound as Japan beat the Czechs 10-2 to move within touching distance of the quarter-finals.
Japan manager Hideki Kuriyama said Sasaki had given the team "energy" with his performance, which included a first pitch that clocked in at a ferocious 162 kilometres (100 miles) per hour.
"It was about more than just the speed he was throwing," said Kuriyama.
"It was like he was putting his soul into every pitch."
Sasaki is widely regarded as Japanese baseball's brightest new star — last year, he became the first pitcher to deliver a perfect game in Japan in 28 years.
He was given the ball for Japan's third game of the tournament after major league stars Shohei Ohtani and Yu Darvish had led them to two opening wins.
Sasaki gave a solid performance, striking out eight batters and giving up two hits and one run before leaving the game just before the end of the fourth inning.
He also left Czech batter William Escala with a nasty bruise on his leg after hitting him with a wayward pitch.
"There has been a lot going on but I'm very grateful that I was able to show what I could do and stand here on the mound today," Sasaki said.
"A lot of people have supported me and that has given me strength."
Czechs 'show no fear'
The Czechs are appearing at the World Baseball Classic for the first time, bringing a team mostly made up of amateurs with full-time jobs.
They pulled off a dramatic last-gasp win over China in their opening game and caused some early problems for Japan.
The Czechs took an unlikely lead when a fielding error allowed Marek Chlup to sprint home and score a run in the first inning.
Captain Petr Zyma said his team was determined to attack Japan and "show no fear".
"I think we confirmed today that no matter who you play, you can push them to the wall," said Zyma, who is also a full-time financial trader.
"I don't think they were very comfortable for the first three or four innings until they figured us out."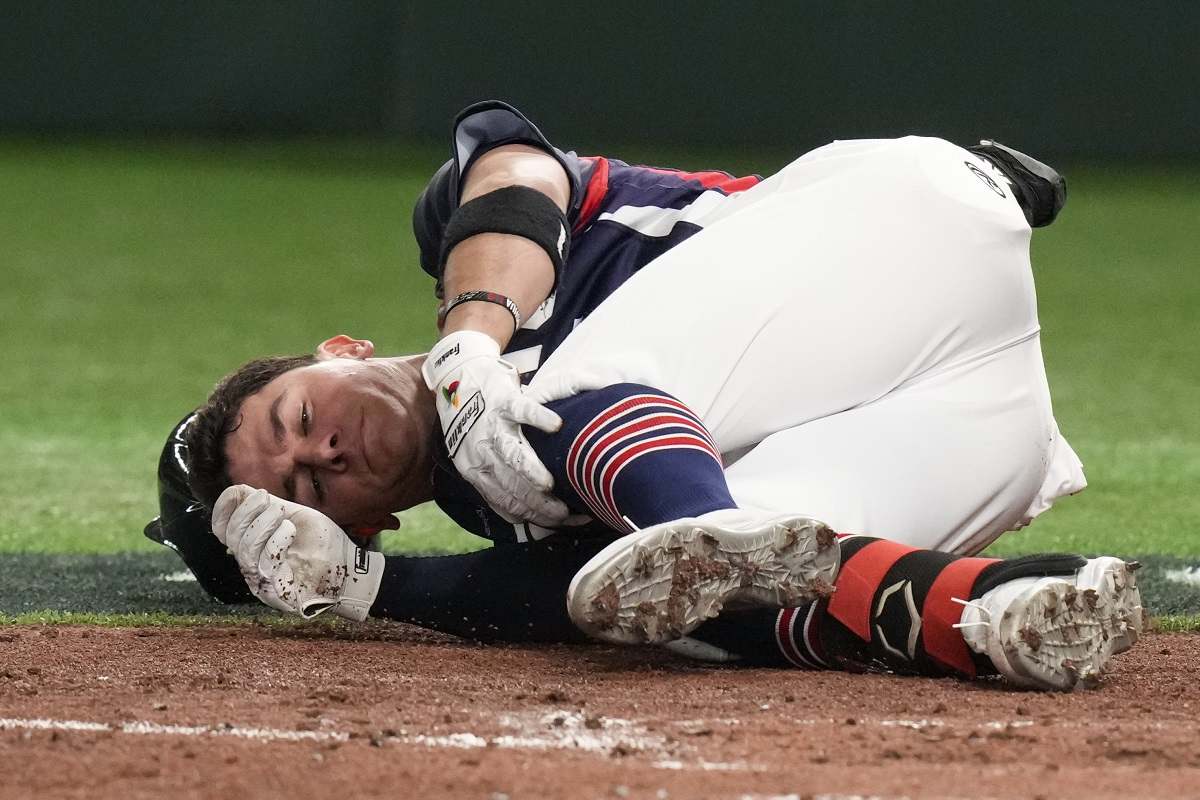 But Japan's star-studded team eventually made the difference, with Shugo Maki adding an exclamation point with a solo home run in the eighth inning.
Japan can book their place in the quarter-finals when they play Australia in their final Pool B game on Sunday.
Australia beat China 12-2 earlier in the day in a game that was cut short on the so-called mercy rule because the Australians were 10 runs ahead after seven innings.
In Pool A, Panama beat Italy 2-0 while Taiwan upset the Netherlands 9-5.
Add TheJapanNews to your Google News feed.