Shohei Ohtani's Former Teammate Recalls Turning Point that Made Him a Star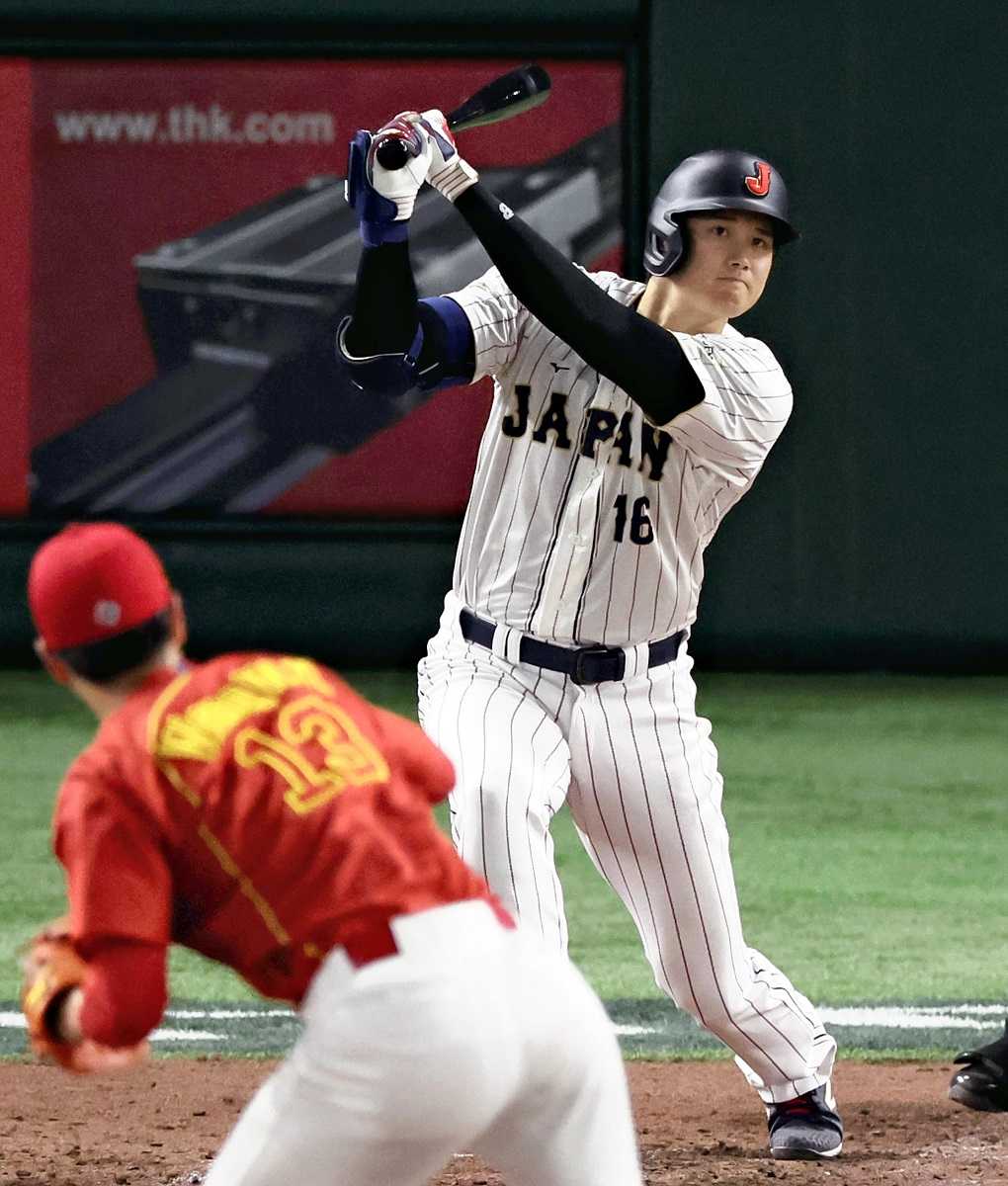 17:32 JST, March 10, 2023
The roots of Shohei Ohtani's historic development into the first successful two-way major league player in a century were planted during a setback in high school, according to a teammate and fellow pitcher on that Hanamaki Higashi High School team.
Daiki Obara, now a TV station employee in Morioka, said that the turning point in Ohtani's career came in his second year at the Iwate Prefecture school in 2011, when a hip injury suffered in the summer left the future Los Angeles Angels star unable to pitch for about six months.
Upon returning from the injury, Ohtani made a drastic lifestyle change, Obara said, putting himself on the road to becoming one of the most dominant players in pro baseball both on the mound and at the plate.
When Ohtani first entered Hanamaki Higashi, he already stood over 1.80 meters, but weighed less than 70 kilograms. He joined a group of players that was dubbed the "weight-gain gang" whose aim was to bulk up.
After lunch, his name would be called over the school P.A. system to head to the teacher's room, where a boxed lunch or other meal was waiting for him to scarf down. He worked intensely on increasing his weight, snacking between meals with baked goods. At night, he would treat himself to a beloved chocolate crepe in the dorm as a reward for working hard in practice.
But these toxic dietary habits would change after his injury, when he started to seriously think about nutritional intake and crafting a solid physique.
Ohtani prioritized his physical development and rehab, and cut out the late-night get-togethers with his dormitory mates that he had so enjoyed. He started adding tofu to his protein drinks between meals. "Shohei would say 'if it's good for my body' and then try different things," Obara recalled.
The time away from the pitcher's mound also gave Ohtani time to hone his batting skills. "That was when I learned the joy of hitting," he would later say.
Today, Ohtani packs a solid 95 kilograms onto his 1.93-meter frame, giving him to power to throw a blazing fastball while belting home run after home run. And it all started from what he learned during one injury layoff.
In recent years, Ohtani rarely goes out to dinner with his old teammates during the off-season, citing his full schedule. Being a two-way player means spending more time training than other players and, including the time spent on recovery, the day goes by quickly.
"The mentality he has to try to improve himself is amazing," Obara said. "It's not a matter of if he can do it or not. His focus is on, will I do it or not."
Add TheJapanNews to your Google News feed.