Japan's Skipper Kuriyama Goes with Youth for WBC, but It's Just A Coincidence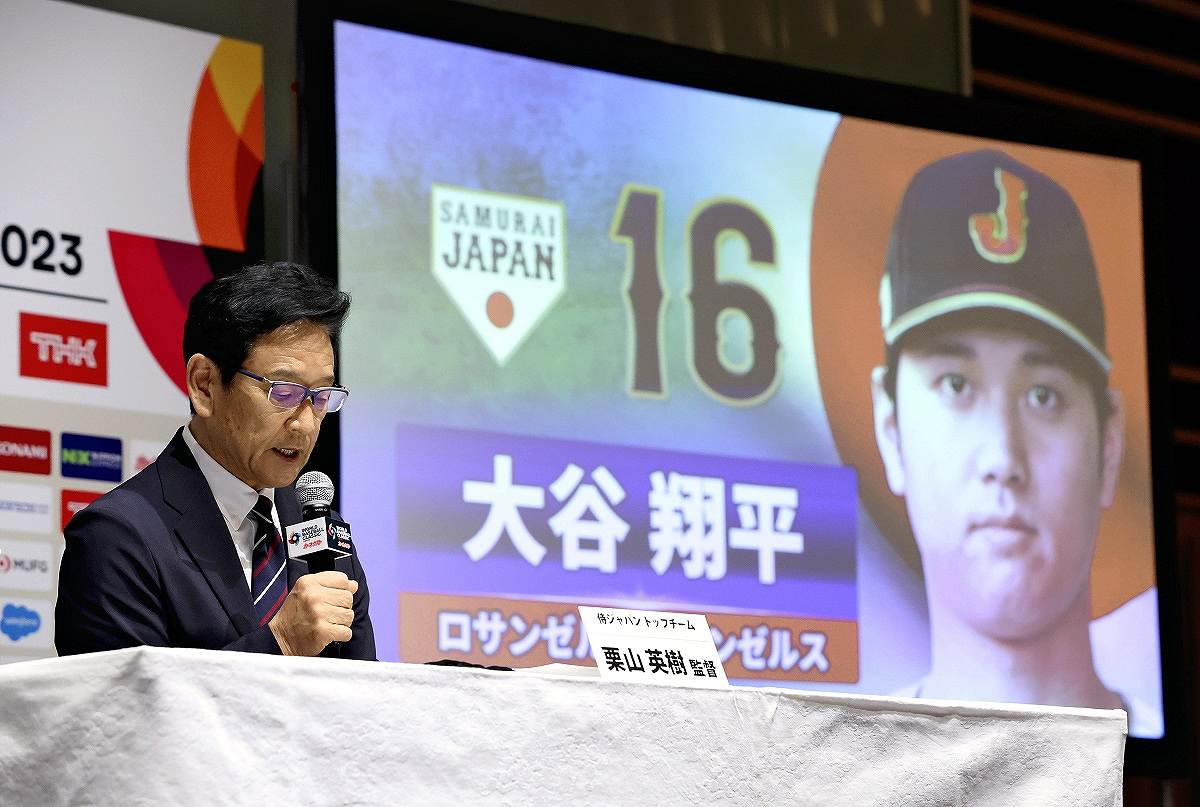 21:00 JST, January 27, 2023
Japan will be fielding its youngest-ever team at the upcoming World Baseball Classic, with the 30-member squad averaging 26.3 in age.
Most notably, the average age of the pitchers is 24.9, nearly two years younger than the mound staff at the previous tournament in 2017.
Manager Hideki Kuriyama stressed at a press conference on Thursday that his team selection was based solely on ability.
"At any rate, our mission is to win," Kuriyama said. "I never thought about picking players just because they're young."
Even so, the roster is filled with young pitchers who established themselves last season, such as the Orix Buffaloes' Yuki Udagawa, the Hanshin Tigers' Atsuki Yuasa and the Chunichi Dragons' Hiroto Takahashi, who at 20 is the same age as Masahiro Tanaka was when he was the youngest member of the 2009 team.
In the four previous editions of the tournament, the team carried 13 pitchers.
But with the expansion of the roster limit from 28 players in total to 30, two additional pitchers were added, bringing the number to 15.
"Our way will be focus on pitching and win out by holding the lead and playing a game of patience," Kuriyama explained.
When asked about having only one left-handed reliever on the roster in Tohoku Rakuten Eagles stopper Yuki Matsui, Kuriyama pointed to the rule change that now requires pitchers face at least three batters unless the inning ends.
"There is no longer a need to leave a roster spot for a specialized pitcher," he said.
"So I picked those who can serve as both starter and reliever."
At this point, the closer remains undecided.
This year's squad includes a record-tying five major leaguers, with Lars Nootbaar, the first Japanese American player to appear as a member of Samurai Japan at the WBC, particularly attracting attention.
"He has a strong arm, plays all out and quickly picks things up," Kuriyama said of the St. Louis Cardinals outfielder. "I believe in him."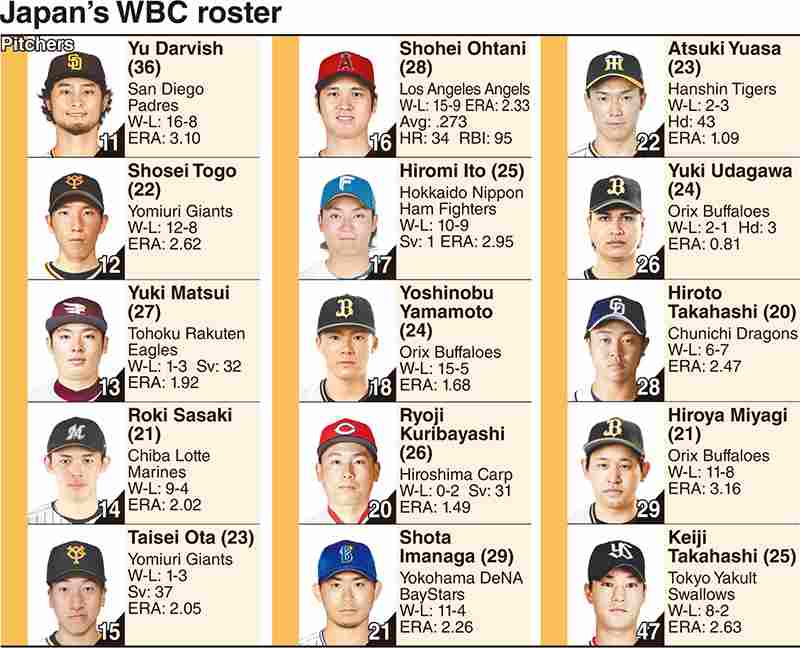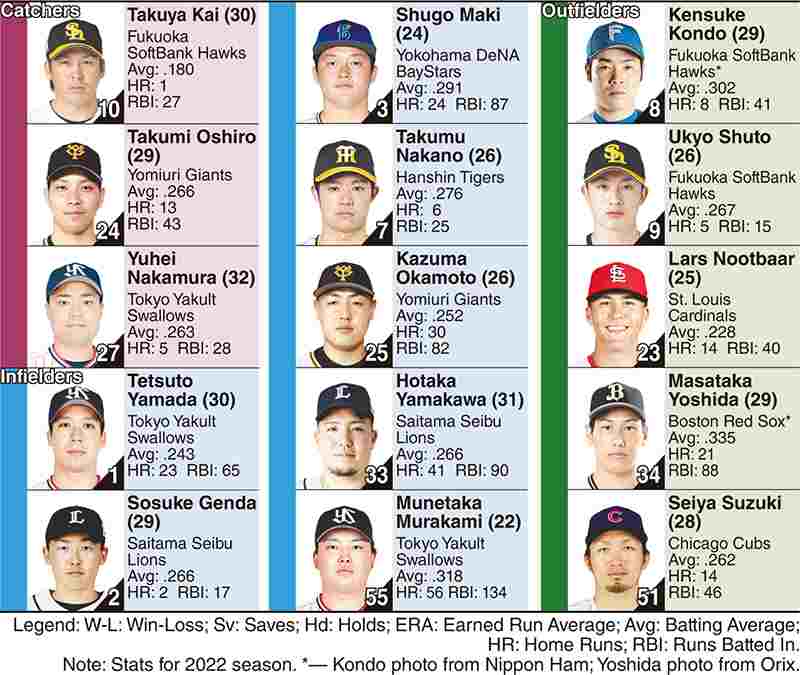 Add TheJapanNews to your Google News feed.