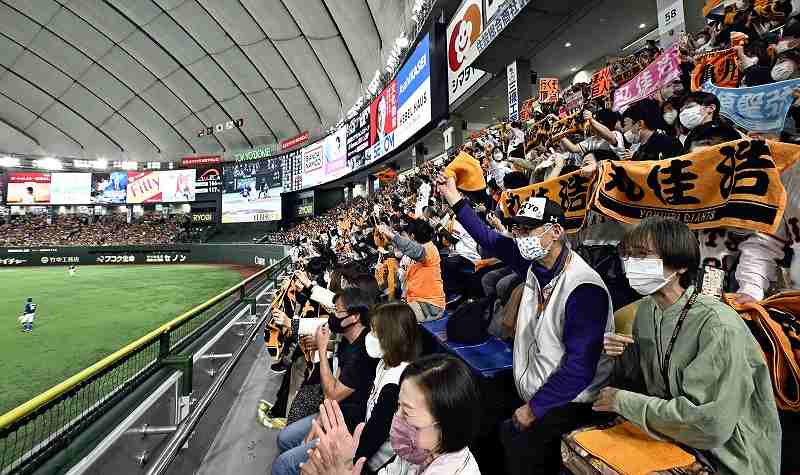 13:24 JST, March 26, 2022
Japan pro baseball began its third season of the pandemic on Friday night with more fans allowed in the stands, where they are again allowed to buy a beer without leaving their seats.
Among the six games that marked the opening of the season, the Yomiuri Giants faced the Chunichi Dragons before a crowd of 38,156 at a renovated Tokyo Dome, where some coronavirus measures remain in place.
All concession stands are now cashless, and entry to the stadium and payments can be made through facial recognition.
But restrictions on stadium capacity have been lifted, and the ubiquitous vendors hawking beer, ice cream and other items were visible in the stands for first time since the last out of the 2019 Japan Series.
"The vendors add to the atmosphere," said a 57-year-old man from Matsudo, Chiba Prefecture, who bought a beer. "The everyday life of the stadium is gradually returning."
The renovations at Tokyo Dome include a new 126-meter-wide screen, one of the largest in Japan.
The Giants began the season on a high note, holding on for a 4-2 win over the Dragons.