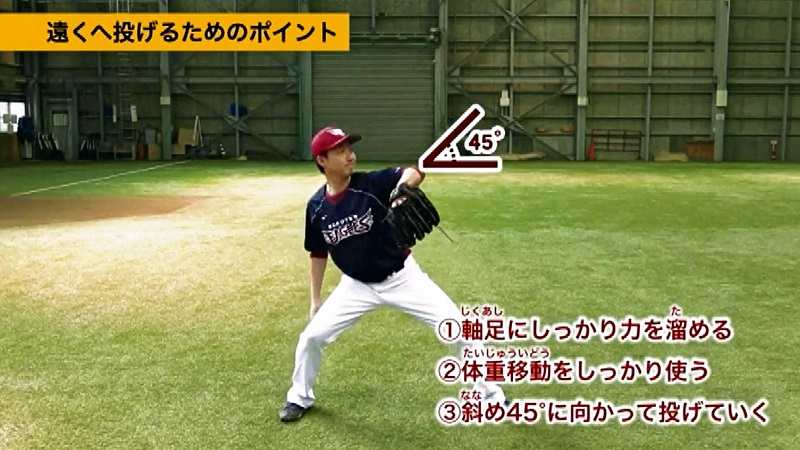 16:29 JST, May 25, 2021
SHIZUOKA — With the help of the Tohoku Rakuten Golden Eagles professional baseball team, the city of Shizuoka has created an instructional throwing video for children.
The video, available on the city's official YouTube channel, is being distributed in DVD format to elementary schools citywide.
Shizuoka said the video is to be used at schools to help children build up physical strength as poor throwing performances in strength tests have been an ongoing issue.
Rakuten each year holds a preseason game at Shizuoka Kusanagi Stadium in Suruga Ward, Shizuoka, before the regular season kicks off.
As part of an exchange program with the team, the city has been inviting Rakuten officials to give lectures under the title of Mirai Juku at its elementary schools since January 2019.
The lectures were not held this year because of the COVID-19 pandemic, so the city and the team instead decided to produce a video.
Two former Rakuten pitchers who coach at the team's academy, Koji Aoyama, 37, and Tsuyoshi Kawagishi, 41, are featured in the video.
The pair point out three aspects to keep in mind when throwing for distance: Putting one's weight on the back leg; transferring the weight to the front leg smoothly from the back leg and, lastly, releasing the ball at a 45-degree upward angle. Aoyama demonstrates this in the video.
Warm-ups and training methods also are explained in the 16-minute, 30-second video, in which Kawagishi also discusses the importance of not giving up one's dream and working hard to realize it.
Throwing is one of the indicators used to evaluate overall athletic ability. When throwing a ball, it is necessary to transfer the energy generated in the movement of the entire body to the fingertips at the right moment.
Physical fitness tests using softballs are typically conducted at elementary schools nationwide, but scores have been on the decline because of a drop in daily physical activities and fewer safe places to play, to name a few of the reasons.
According to the Shizuoka prefectural board of education, the average softball throwing distance among sixth-grade boys in Shizuoka City was 23.72 meters in fiscal 2019, 4.14 meters shorter than the national average.
The average distance fell under the national average across each grade citywide, except for first-grade girls.
Many of Shizuoka's elementary schools hold physical fitness tests every June and July. The city started distributing the DVDs to each of the schools earlier this month with the aim of having students learn from the video before the test.
"We want many children to learn throwing techniques and get good results," an official of the city's sports exchange section said.
Add TheJapanNews to your Google News feed.