Mental Health Impact / Social Media Apps Drive Users into Dangerous Filter Bubbles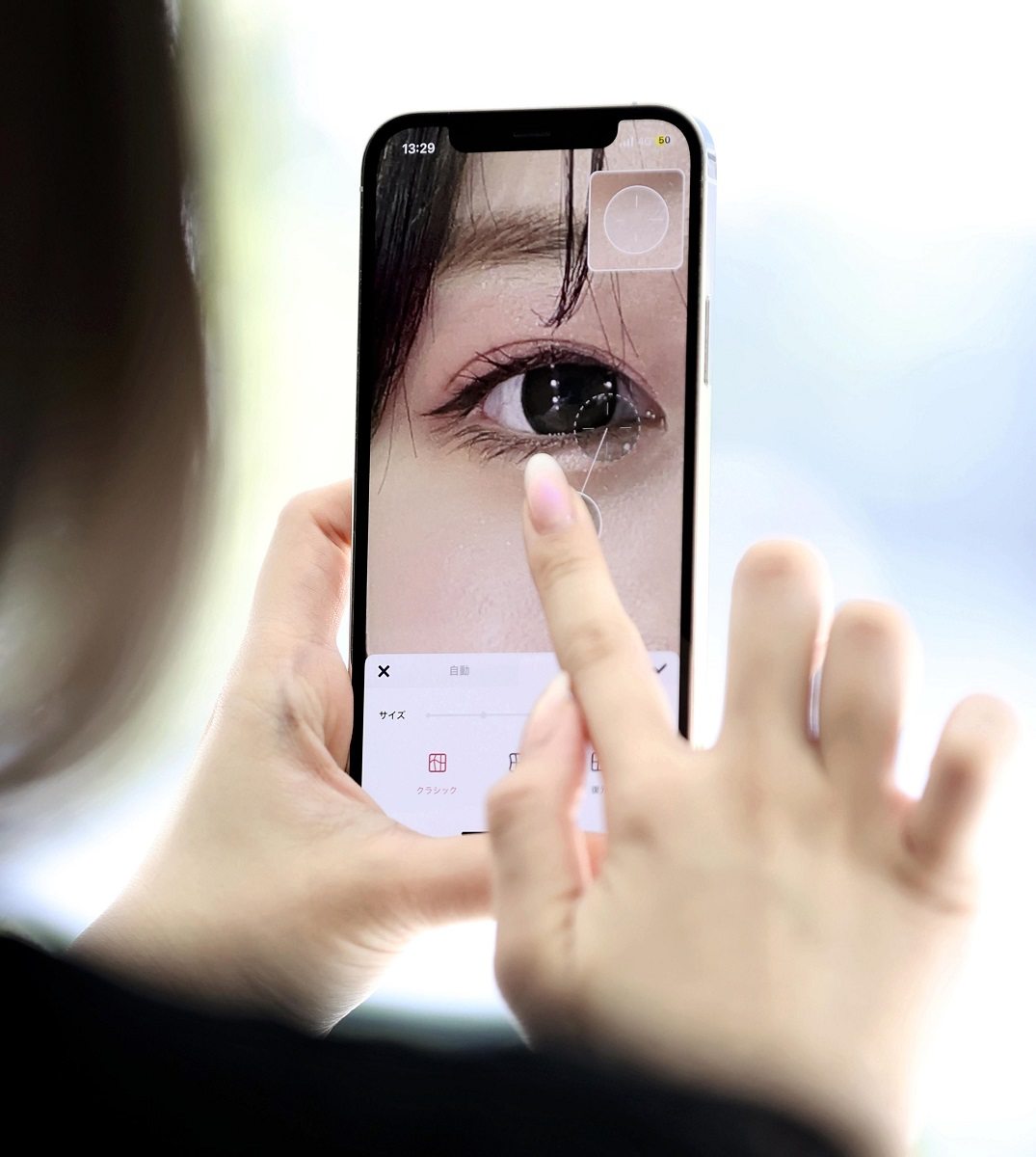 The Yomiuri Shimbun

6:00 JST, April 7, 2023
The internet and social media allow anyone to transmit information. People's behaviors are often altered by waves of information that are excessively tailored to their individual interests and concerns. This is the first installment in a series probing the impact of online content on our cognition through interviews with people who have suffered mentally and physically after being affected by unbalanced information.
***
About two years ago, a now 20-year-old university sophomore in the Tokyo metropolitan area began to put her smartphone aside.
The woman suffered from an eating disorder — in her case, a constant cycle of anorexia and binge eating — causing her to become physically and mentally unwell.
Many people strive toward societal standards of beauty, but the woman became totally obsessed with this concept by viewing "successful people" on social media while searching for hints on how to realize her desires.
During her first year at high school, she recalls being impressed by slender senior girls at a school festival.
She was aware that she was a little plump in relation to her 160-centimeter height. She also had been stung by remarks such as "You're a little fat" by her father and elder brother.
Upon searching online for such terms as "diet" and "extreme weight loss," she found her smartphone flooded with related information. Watching just one video on the topics prompted a succession of similar "recommended" videos to appear in her app.
Many websites employ users' browsing histories, among other factors, to recommend similar pages and video clips. The woman was inspired to try a low-calorie diet after watching such videos. After she lost about 3 kilograms in a month, people around her praised her weight loss. As a result, she began eating only low-calorie foods such as shirataki noodles and chicken breast, and lost 20 kilograms within six months, taking her weight to below 50 kilograms.
Even so, she became hesitant to go out due to being overly self-conscious. She lost interest in manga and anime she had once loved, and instead kept searching for new weight loss methods on her smartphone.
Soon after spring break, she became unable to attend school. Her worried mother took her to see a doctor who diagnosed an eating disorder, which is a form of mental illness.
Once she started spending most of her time at home, the student took to Twitter, where she found many others suffering from similar disorders. After she followed one particular person, the app began recommending a succession of similar accounts and she ended up following about 200 people.
Some super-thin users posted selfies in which their ribs were clearly visible. The more the student viewed such images, the more determined she became to be like them.
Unable to keep up with her classes, she transferred to a new school after the summer break. Shortly after, she descended into a constant cycle of dieting and binge eating.
By autumn, her weight was down to about 38 kilograms, but she still felt frustrated because her ribs weren't visible enough. Exhausted, she quit Twitter in the winter of her third year of high school, just before the university entrance exams.
"I was continually looking at social media and had become convinced that losing weight was all that mattered," said the student, who still sees a psychiatrist. "I realized then that [social media] wasn't for me,"
According to the Health, Labor and Welfare Ministry, as of the end of fiscal 2019, about 245,000 people across the nation were suffering from eating disorders, and many are young women in their teens and 20s.
Reinforcing views
Fresh and novel information posted on social media quickly attracts attention. But as soon as one views such information, many sites' algorithms serve up a succession of similar content, giving rise to filter bubble in which people are continually shown information that confirms and exploits their basic interests.
In cognitive psychology, the effect of repeatedly being shown similar information is known to make people believe their thinking is "correct" and "favorable." Additionally, when online content is widely shared and gains "likes," it makes many users feel that the information is credible. People also tend to make decisions based on easily recallable information, such as recently viewed data, when drawing conclusions and making decisions.
As a result of such psychological reinforcement, some individuals opt to undergo excessive cosmetic surgery or embark upon aggressive diets after repeatedly hearing about the experiences of others who took similar steps or after viewing software-edited images online.
"Social media has some dangerous characteristics that can lead people to become addicted or dependent in a vicious-cycle way," said Kazutoshi Sasahara, an associate professor of computational social science at Tokyo Institute of Technology. "Young people who have little experience and are still in the process of forming their personalities may be particularly vulnerable to falling into this trap."
Related Articles
---
---
---
Add TheJapanNews to your Google News feed.