SOCIAL SERIES

Unbalanced Information Diet
Hazard to Democracy / Elon Musk's Takeover Floods Twitter with False Information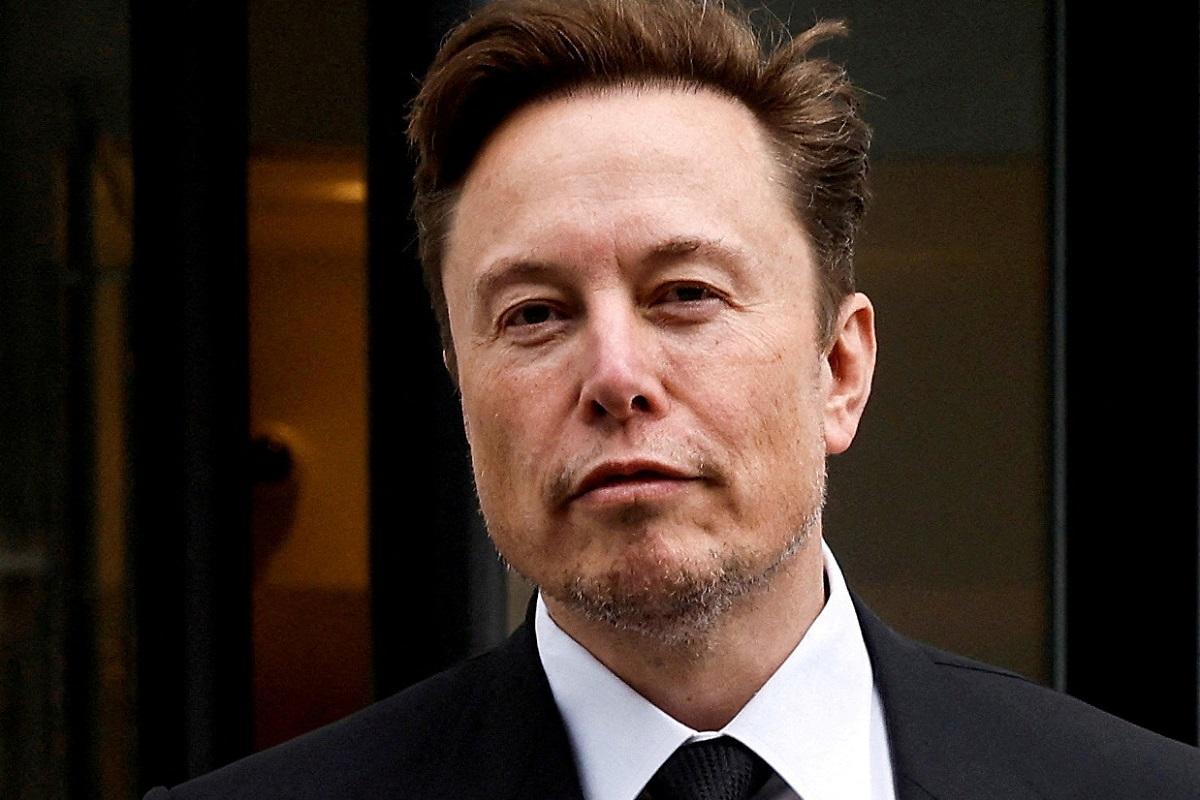 By Yasuhiro Kobayashi, Hiroyuki Tanaka and Azusa Nakanishi / Yomiuri Shimbun Staff Writers
7:00 JST, February 17, 2023
Unbalanced information diets can impede sensible decision-making, divide societies and threaten democracy. This is the third installment in a series of articles looking into cases around the world in which people have been radicalized through polarized information.
***
NEW YORK/WASHINGTON/LONDON — Type "climate" into Twitter's search tool, and "#ClimateScam" was once the top result, ahead of "climate change."
#ClimateScam is a hashtag used by people who make assertions that are not based on scientific evidence, such as "climate change is a hoax" and "there's no such thing as climate change."
According to the Center for Countering Digital Hate, an international nonprofit organization, about 24,000 tweets were posted containing the words "climate scam" in November 2022, more than six times the average for the January-October period in the same year.
Since the acquisition of Twitter Inc. in October by Elon Musk, the CEO of Tesla Inc., there has reportedly been a remarkable surge in misinformation about climate change on the social media platform. In the name of freedom of speech, Musk restored to the platform thousands of accounts that had been suspended for repeatedly posting misinformation.
Some of the restored accounts are said to be repeatedly posting problematic content, including "climate scam."
There has also been an increase in daily tweets containing racist and homophobic words on Twitter, the center said. Misinformation has flourished on Twitter since it was bought by Musk, it said.
Musk has tweeted, "Hate speech impressions continue to decline." Yet, U.N. High Commissioner for Human Rights Volker Turk issued an unusual statement against Musk: "You have enormous responsibilities given the platform's influential role … Twitter's content moderation policies should continue to bar such hatred on the platform, and every effort needs to be made to remove such content promptly."
Musk has reportedly cut more than 5,000 Twitter employees from a workforce of about 7,500. There are concerns about the impact of this on the system for monitoring problematic postings that was in place prior to the acquisition.
In December, British singer Elton John announced that he had decided to "no longer use Twitter, given their recent change in policy which will allow misinformation to flourish unchecked."
Twitter is also facing a difficult business situation after companies concerned about the rise of misinformation have stopped advertising on the site. The landlord of Twitter's San Francisco headquarters sued the social media company after it allegedly failed to pay rent.
In response to the backlash, Musk conducted a survey on Twitter in December, asking whether he should step down as its head. After 57.5% of respondents said he should quit, Musk indicated that he would resign as CEO as soon as he finds someone to take the job.
The situation remains unresolved, with problematic content being posted on Twitter even while its management is in limbo.
Jennie King, head of climate research and policy at the British nonprofit organization Institute for Strategic Dialogue, said Twitter does not seem to be making any attempt to limit the spread of misinformation. She urged Twitter to take immediate action to address the increasing amount of misinformation, which is creating social division.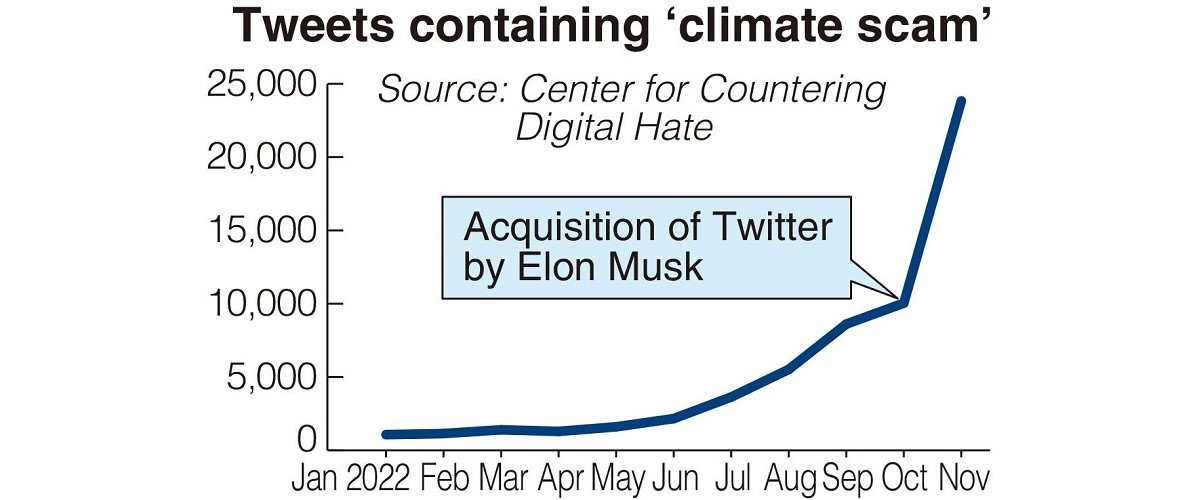 One key reason that Facebook and Twitter have grown so much in the lawsuit-prone United States is Section 230 of the Communications Decency Act, which gives online platforms immunity from civil liability. The law stipulates that, in principle, companies operating social networking services are not liable for the content of their users' postings.
The article was enacted in 1996, before the internet became widespread.
In the wake of the temporary occupation of the U.S. Capitol in January 2021 by supporters of former U.S. President Donald Trump, there has been support for tougher restrictions on harmful postings.
U.S. President Joe Biden said in an article in the Wall Street Journal in January, "I've long said we must fundamentally reform Section 230 of the Communications Decency Act." He called for the early passage of strong bipartisan legislation to hold IT giants accountable.
House Energy and Commerce Chair Cathy McMorris Rodgers, R-Wash., an opponent of the Biden administration, has also indicated her cooperative stance on strengthening regulations. Rodgers said the Biden administration should join forces with Congress to rein in big tech abuses of Section 230 protections.
However, they differ on the basic idea of changing the law. Republicans see IT companies as liberal-leaning and suspect that they are censoring right-wing postings. Democrats call for increased monitoring to eliminate racist and other offensive postings.
Discussions on strengthening regulations have crossed paths and are not going as far as they would like.
Meanwhile, IT companies have been intensifying their lobbying efforts, investing huge amounts of money to influence Congress and others to prevent the tightening of regulations.
The European Union is leading the way in regulating disinformation on the internet. The EU's Digital Services Act (DSA), which entered into force in November last year, stipulates among other things the obligation of companies that provide online services to prevent the spread of false information.
Failure to comply with the DSA could lead to fines of up to 6% of a company's global sales.
The most severe restrictions will be imposed on platforms with more than 45 million monthly users in the European Union, starting in the summer of 2023.
Originally, there was an aspect of resisting the growing influence of the U.S. IT giants, but the European Union is also seeking to handle the massive amount of misinformation spread over Russia's invasion of Ukraine.
The Russian government combines social media and state media reports to spread disinformation and use it as a weapon.
The DSA therefore also contains a "crisis response mechanism" that allows the European Union to analyze the impact of the activities of large online platforms and search engines at a time of crisis, and rapidly decide on proportionate and effective measures in situations such as wars or global epidemics of infectious diseases.
U.S. IT giants are entering a winter period as companies curb advertising spending amid fears of a U.S. economic slowdown.
Facebook and Instagram operator Meta and Google parent company Alphabet Inc., which operates the video-sharing website YouTube, will each embark on a drastic workforce reduction of more than 10,000 employees. There are fears this will have an even greater impact on the monitoring of harmful information.
Lawyer Ryoji Mori, an expert on issues related to the dissemination of information on the internet, said the turmoil on Twitter has revealed the limits of leaving it up to companies to deal with false information.
"Certain regulations are needed, such as requiring companies to disclose how they monitor and remove postings," he said.
climate
Add TheJapanNews to your Google News feed.