Niseko Ski Resort to Be Protected by 'No-Construction Area'; Hokkaido Town Seeks to Prevent Overdevelopment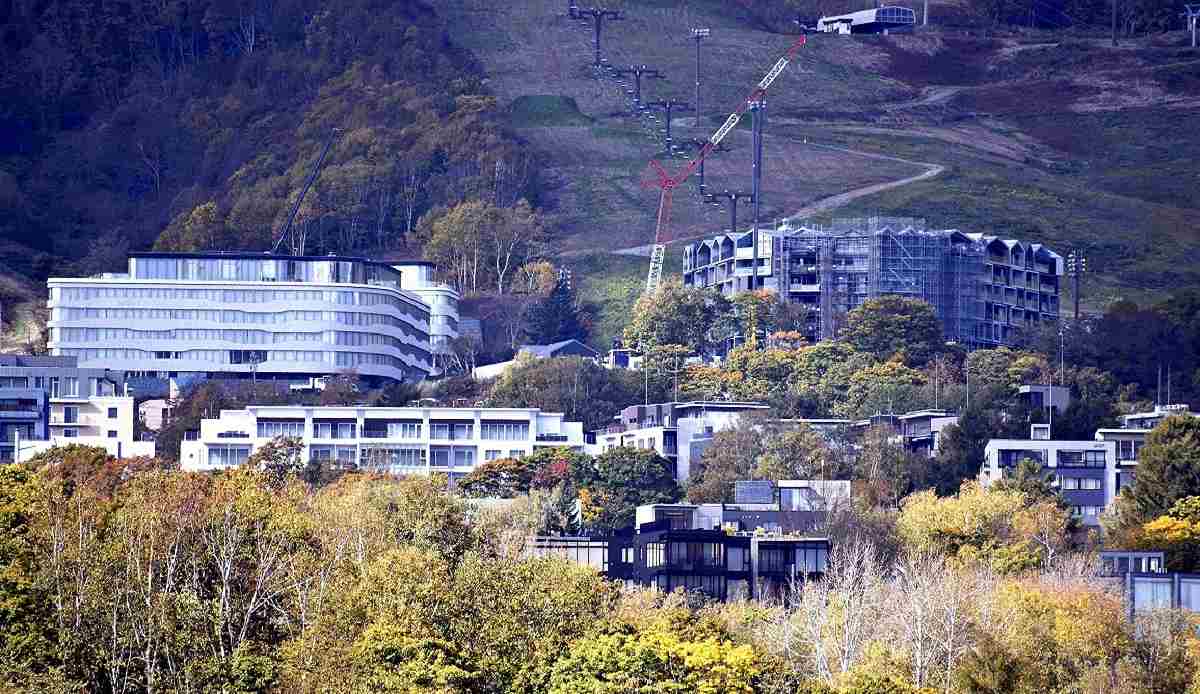 21:00 JST, November 16, 2023
KUTCHAN, Hokkaido — The Hokkaido town of Kutchan has introduced new rules to regulate development and increase protection of the Niseko area, an internationally popular ski resort that crosses several towns, including Kutchan.
Against a backdrop of condominium hotels being constructed one after another, the area has been suffering from traffic congestion and insufficient water supply.
According to the town, Australian contractors first began building condo hotels in the Hirafu district near a ski site around 2003 and many such lodgings built in the Niseko area are funded by foreign capital. The system of renting out fully furnished and appliance-equipped rooms to tourists has become a target of foreign investment.
The Hirafu district alone has a development area of about 260 hectares, which is similar in size to major overseas ski resorts such as Whistler in Canada and Verbier in Switzerland. As of September, about 400 lodging facilities have been constructed in the district, with a total capacity of 9,200 people.
Since the 2008 collapse of U.S. investment bank Lehman Brothers, the main players have shifted to developers from China, Hong Kong and Southeast Asia. Fifteen out of 21 applications for building permits for resorts — including those in the Hanazono area — were filed under foreign names last fiscal year.
Land prices have been rising in the area and development has recently spread to areas away from the ski slopes, advancing deforestation. Moreover, some condominiums have no parking spaces or developers dig wells as they cannot install waterworks.
Last season, when the COVID-19 restrictions were relaxed, international skiers returned to Niseko, leading to on-street parking and chronic traffic congestion.
The Kutchan town government has previously adopted ordinances to regulate the height of buildings and create a system where developers consult with the town starting from the design stage for landscape preservation. However, hotels can still be constructed in the area, prompting the town to take more in-depth measures. The municipality enacted and revised its ordinances on landscape and land use.
Starting in October, the town decided to limit the area where mid- to high-rise lodging facilities can be built to the vicinity of the ski resort, while setting a maximum capacity limit and height restrictions in its surrounding area. It also designated space outside of that zone as a "neighborhood area" where the construction of hotels and condo hotels is prohibited.
"Niseko has been characterized by its relatively free acceptance of development, and that helped the area grow," University of Tsukuba Prof. Masaaki Kureha said. "Municipalities must hurry up and formulate a plan for the entire area in order to increase its value as a resort area."
Add TheJapanNews to your Google News feed.