Takarazuka Member's Death Exposes Theater's Strict Hierarchy, Excessive Work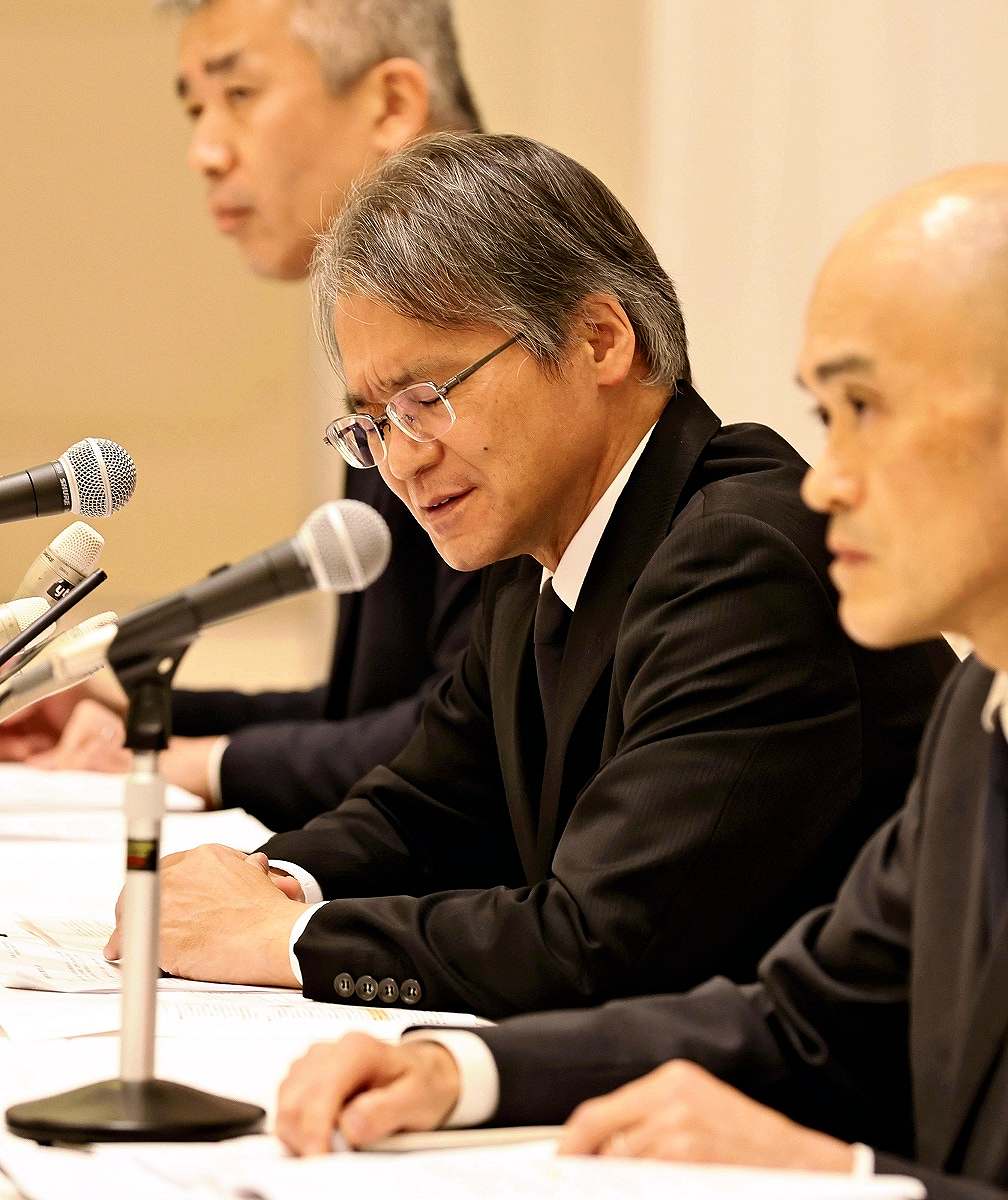 21:00 JST, November 15, 2023
OSAKA — It is unclear whether drastic reforms can be expected in the scandal-hit Takarazuka Revue following the death of a 25-year-old member of the all-female musical theater group.
In response to Tuesday's release of an investigative report by outside lawyers, company executives admitted the company had a climate of requiring excessive workloads. However, the report did not adequately pursue the factors behind that culture.
Heavy mental burden
A member of the group's Cosmos Troupe was found lying on the grounds of an apartment building in Takarazuka, Hyogo Prefecture, in September and was confirmed dead.
The lawyers' report said "the possibility cannot be denied that her psychological burden was so heavy it may have led to a mental disorder," a reference to the woman's circumstances during the month leading up to her death. Her responsibility to coordinate younger members, long working hours and the mental strain of being disciplined by seniors were cited as factors in her demise.
The woman was in her seventh year with the company, meaning she was the most senior among junior members who perform so-called shinjin koen — performances exclusively for juniors who have belonged to Takarazuka for seven years or less. She was in charge of coordinating them and was sometimes punished by seniors on behalf of the junior members.
The woman had a outsourcing contract with the theater company. Under that contract, she was a freelancer and not protected under the Industrial Safety and Health Law, which obligates employers to ensure the health and safety of their employees.
"As long as she was trained in our facility, we should have managed and been considerate about her health regardless of her status of having a outsourcing agreement with us," Takarazuka Revue chairman Kenshi Koba said at a press conference held Tuesday at a hotel in Takarazuka.
The report calculated that the woman did more than 118 hours of overtime work in the month before her death. The bereaved family claimed she worked 277 hours of overtime, and the family's lawyer said the 118 hours are "less than the actual number, and there is a problem with how it was calculated."
'No harassment confirmed'
The report said the woman had found the punishment by upperclassmen to be "a heavy burden." Regarding her family's allegations that they pressed a hair iron to her forehead, causing burns, and verbally abused her right before her death, the Takarazuka executive said, "We have not confirmed any instances of harassment or bullying."
The lawyer said, "I have to say that their thinking is based on the values of a past era, as they accept without question their culture of excessively emphasizing vertically structured relationships, and refuse to recognize harassment by senior members."
The report, however, made little reference to the problems that lead to long working hours and harassment.
"Discipline changes with the times," Koba said at the press conference. "We want to discuss the current situation with our members and come up with an efficient, less burdensome way."
Tradition
The Takarazuka Revue is over 100 years old, with a strict hierarchy and discipline passed down as "tradition."
"I was locked in a small room by senior members and made to walk the corridors all night long under the guise of reflecting on my behavior," an alumna said.
Another said, "What's common in Takarazuka is ridiculous in the real world."
There were also unique "customs," such as making students bow toward trains that might have senior students on board.
According to Koyuki Higashi, who was a Takarazuka member more than 15 years ago: "This happened because the system in which harassment is rampant has not changed [since I was there]. Being a member of the company, the members tend to view bad leadership as beauty and tradition."
Add TheJapanNews to your Google News feed.