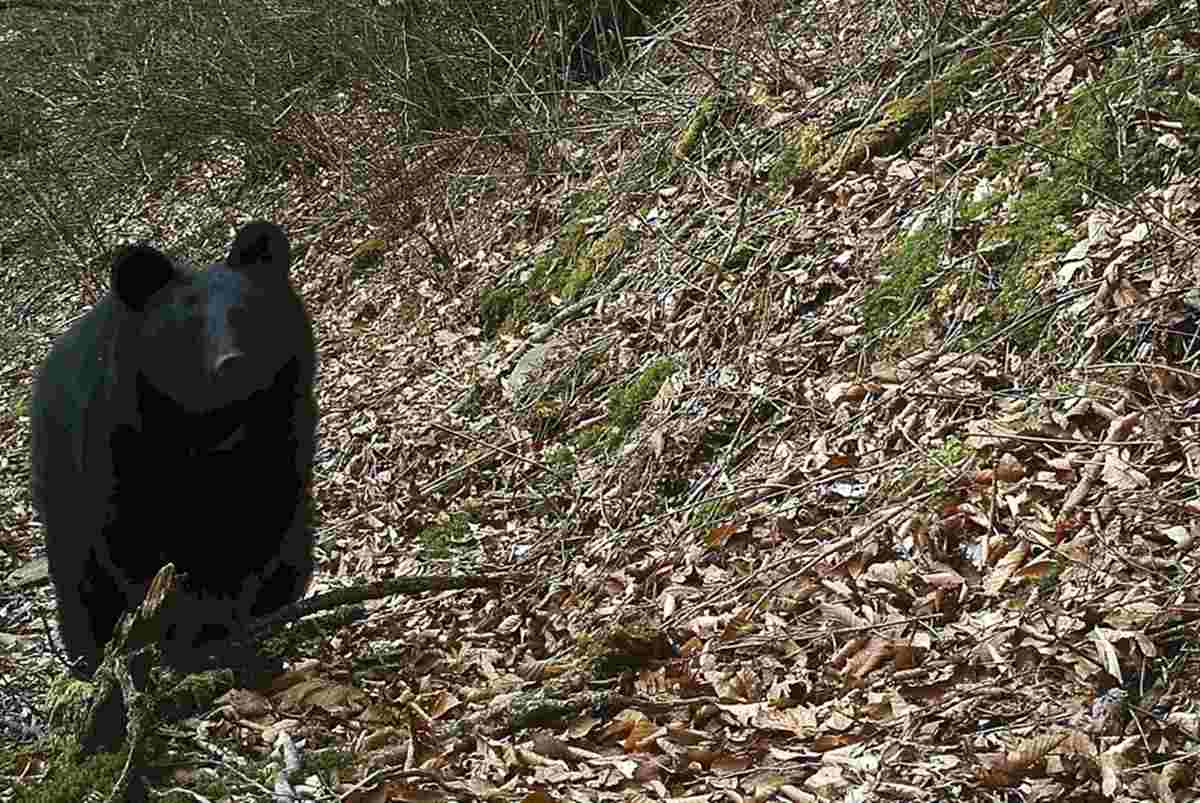 15:20 JST, November 12, 2023 (updated at 15:00 JST, November 13, 2023)
Bears are encroaching upon human habitats across the nation this autumn, including Tokyo suburbs.
The capital's Tama region has logged a total of more than 110 sightings and reports of tracks this fiscal year. Though no incidents of crop damage or injuries to humans have been reported in the region, bears have been spotted in residential areas near Mt. Takao in Hachioji. Hikers have been advised to exercise vigilance when trekking and mountain climbing.
As of Oct. 27, the Tokyo metropolitan government's Environment Bureau had registered 112 bear-related reports, down 54 from the same period last fiscal year.
During this fiscal year, reports have halved in the western Tama area — a major bear habitat — with 52 incidents in Okutama and 11 in Hinohara. Reports of bears also dropped in Ome, falling by more than 20% to 17. However, the 2023 figure is roughly the same as that for the same period in fiscal 2021 at 111.
"We don't think this year's yield of the nuts favored by the bears was bad," an Okutama town official said.
By area, Hachioji in the southern Tama region received 18 bear-related reports —three more than in the previous fiscal year. There were nine such reports in each of fiscal 2020 and 2021, signaling a clear increase. The animals were mostly spotted in the mountains of Mt. Jinba and Mt. Kagenobu. However, on July 6, a bear was caught in a deer trap set up on a forest road at Wada Pass, a trailhead for Mt. Jinba. The animal was anesthetized and released into the mountains.
On Oct. 12, 70-year-old farmer Tomio Mineo encountered a bear in the town of Uratakao, near Mt. Takao, a popular tourist destination. He had been tending a plum grove near his home in Uratakao when he saw a 1-meter-long bear digging in the ground, seemingly searching for acorns.
"The bear eventually left, but I've lived here for 70 years and this is the first time I've seen one [in the area]," Mineo said.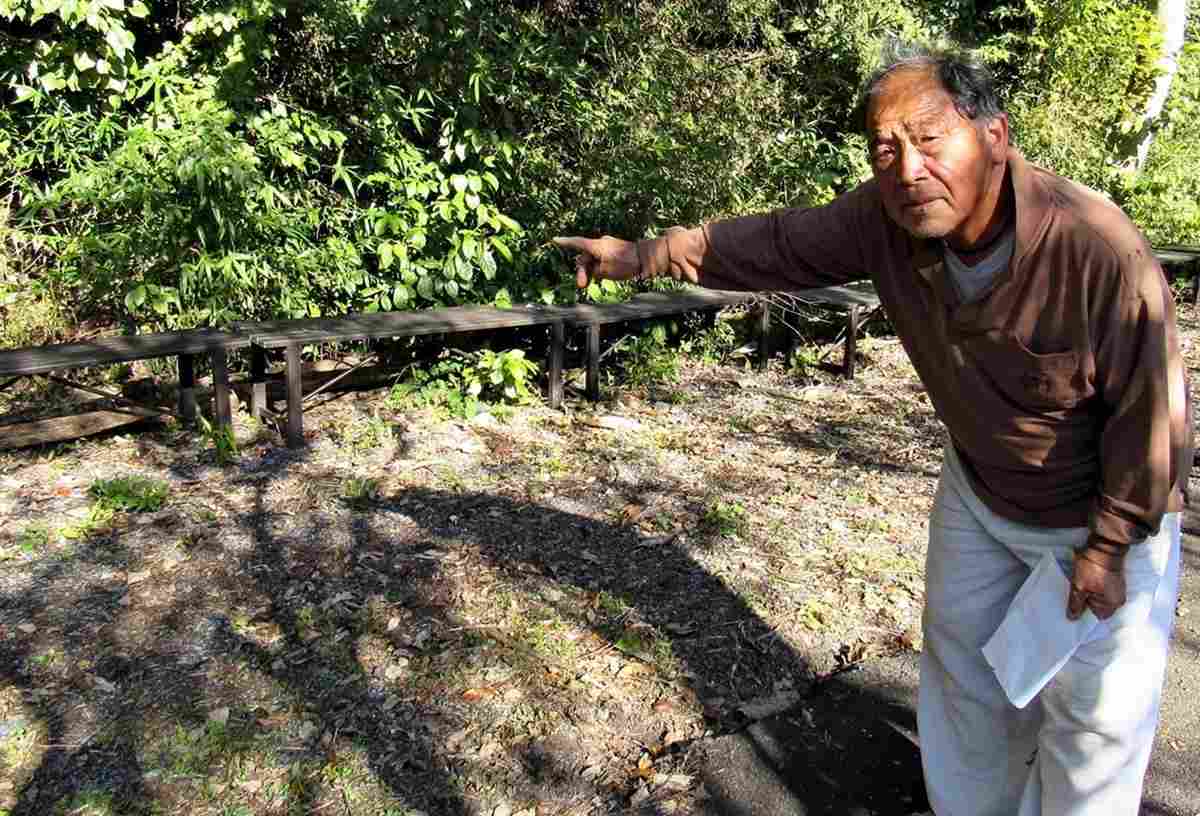 On Oct. 18, a bear was seen in the grounds of Nature Factory Tokyo Machida in Machida, adjacent to Hachioji. The youth facility, which offers overnight stays in its main building, has suspended stays in cabins and tents until Wednesday. It is unusual for bears to be sighted in the city, and Hosei University sent an email to students at its Tama campus on Oct. 23 advising them to exercise caution regarding possible bear encounters.
Self-protection
Ishii Sports Tachikawa Store in Tachikawa has seen a recent sharp uptick in sales of bear-related goods, including bells and sprays, and has sometimes run out of stock.
The Environment Ministry advises people to leave an area quietly upon seeing a bear in the distance and not to shout or make any sudden movements. When encountering a bear at close range, the ministry advises against turning around and running away, as this may aggravate the creature. Rather, it recommends stepping backwards in a slow and calm manner, while keeping the animal within vision.
Takeshi Kanda, representative of Tokyo Wildlife Research Center, which works to prevent animal-caused damage in Hinohara and elsewhere, said, "If hikers know they'll be entering bear territory, they should take necessary precautions to protect themselves."
Add TheJapanNews to your Google News feed.