Japan's Vanishing Hemp Crops Branch Out with New Products, More Plots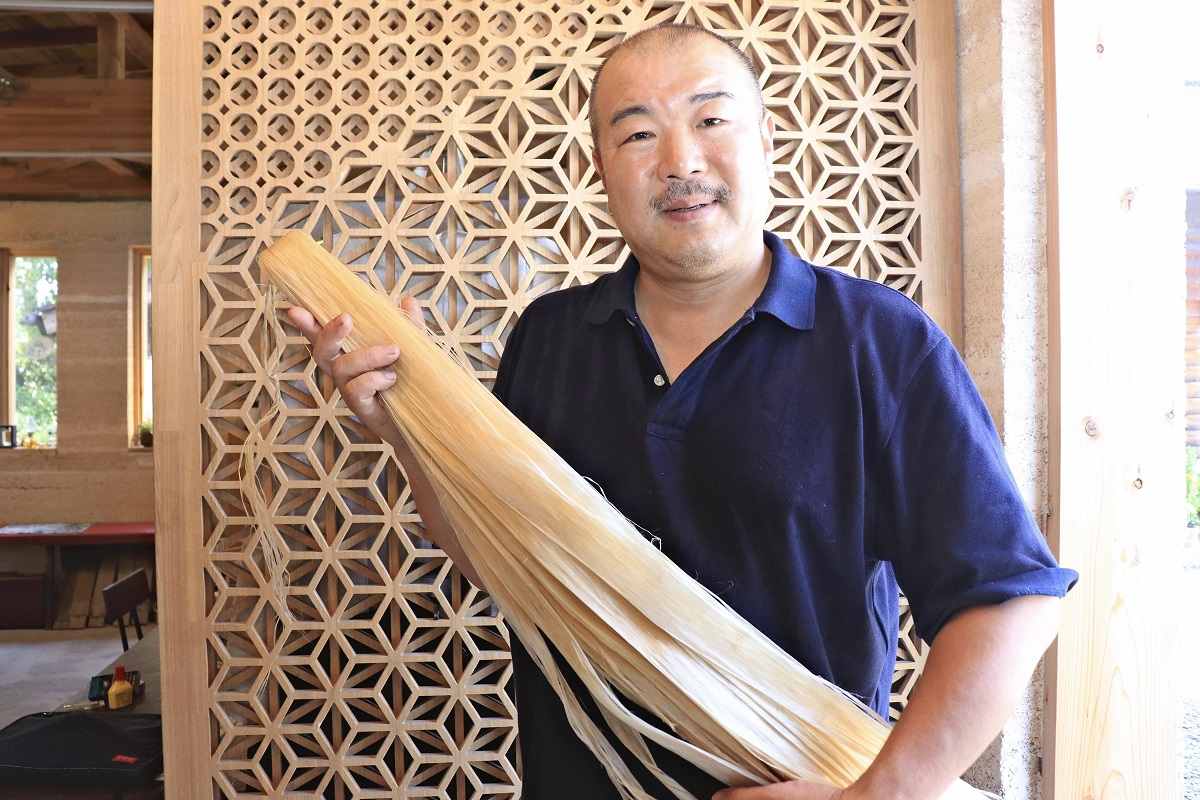 15:29 JST, October 29, 2023
As domestic hemp growers age and cultivation of the plant withers away, some in regional areas are working to revive production. Farmers are trying to develop new hemp products, and a local government has launched a community-wide project to grow the plant.
Hemp products are favored for their durability. Fibers from hemp stalks are used not only for sacred ropes at Shinto shrines but also for belts for yokozuna sumo wrestlers and other products. Outside Japan, hemp has been used in a variety of ways, including for car bodies and construction materials.
Japan's largest production center of hemp for industrial use is Tochigi Prefecture. Farmers in the prefecture are cultivating a non-toxic variety called Tochigi Shiro, which contains almost no narcotic substances. The prefecture developed the variety on its own in 1982.
Domestic hemp was formerly used widely for clothing and fishing equipment, but demand dwindled due to a shift to foreign-grown hemp and artificial fiber. The number of hemp growers in the prefecture dropped from nearly 6,000 to 12 today. Most hemp farmers in the prefecture are in their 60s or 70s, and the industry is suffering from a lack of successors.
"If nothing is done, hemp farmers will disappear from Japan," said Yoshinori Omori, a 44-year-old hemp farmer who lives in Kanuma in the prefecture. His family has been growing hemp since the Edo period (1603-1867), and some of Omori's crop was used for the belt for former yokozuna Hakuho.
In Japan, industrial hemp is regulated under the same law as cannabis. According to the Health, Labor and Welfare Ministry, there were more than 30,000 hemp farmers in the country in the 1950s, but that dropped to 27 as of the end of 2021. Now, about 2,000 kilograms of hemp is produced annually for sacred ropes and other uses. But some shrines reportedly use vinyl ropes instead as hemp ropes are scarce.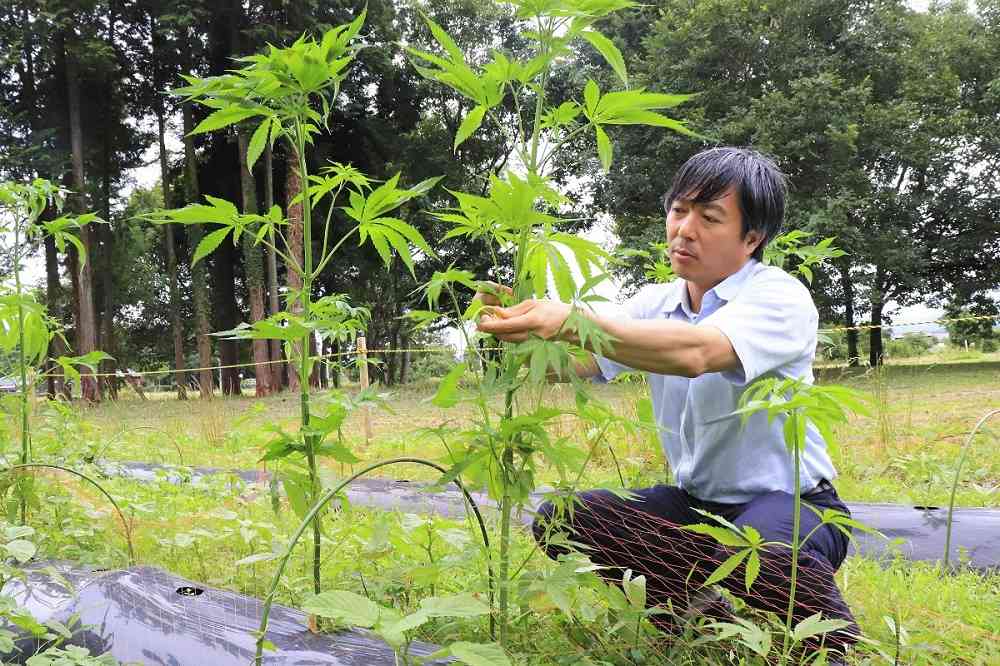 Omori grows hemp on his roughly four-hectare farm, which accounts for more than half the entire area used for hemp production in Japan. He is now trying to develop new products from hemp, such as paper and construction materials, that make use of the fiber's sturdiness and durability.
In February, he developed hemp-based packaging with a trading firm in Osaka and began receiving inquiries from businesses.
"I'd like to broaden the use of hemp and stabilize our business to make the industry attractive to young people," Omori said.
A new production center
The town of Meiwa in Mie Prefecture has declared it will be a new center of hemp production. Though the town used to deliver hemp to Ise Jingu shrine in the prefecture, there are now no hemp farmers left.
But in March this year, the town government, Mie University and farmers together launched a project to grow hemp in the town. With agricultural company Iseasa taking the lead, the group planted seeds of a non-toxic variety over a 6,000-square-meter plot.
"Hemp is the epitome of a Japanese tradition," said Shingo Matsumoto, 48, an executive for the company. "We'd like to revitalize the product in a joint effort with the whole community."
The health ministry has revised some restrictions to help sustain traditional culture related to the plant. In September 2021, the ministry instructed prefectural governments to relax rules such as those prohibiting shipping to outside the prefecture or requiring two-meter-high fencing and cameras around fields.
"Governments should work to spread accurate knowledge on hemp that is grown by license holders to eliminate prejudice and misunderstanding," said Hitoshi Nitta, professor at Kogakkan University.
Add TheJapanNews to your Google News feed.