Japan Prefectures to Get Emergency Aid to Deal With Bears; Environment Minister Urges Public to Keep Their Distance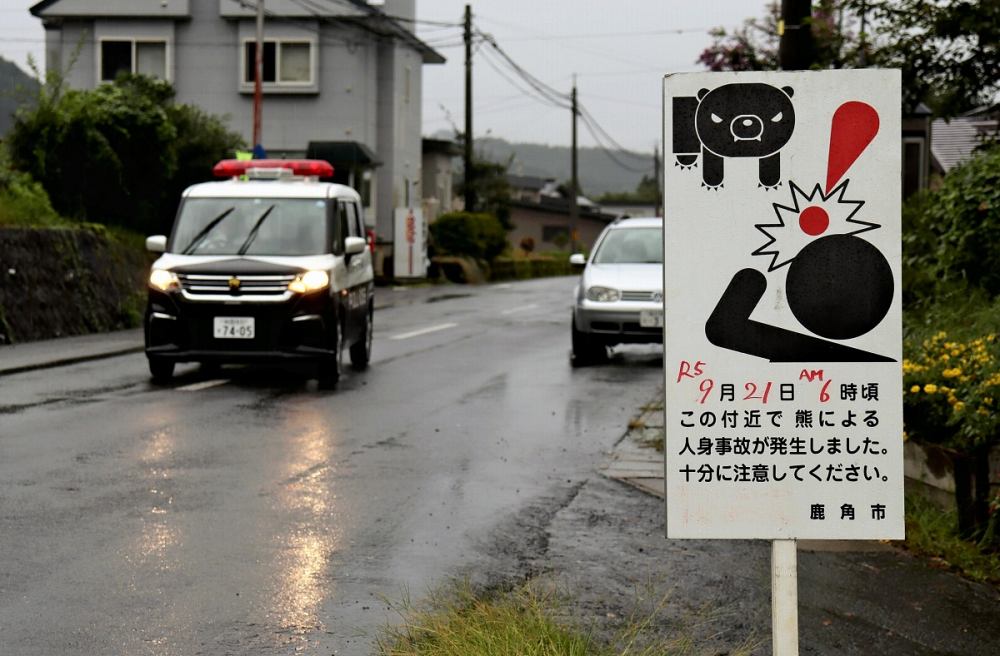 12:30 JST, October 25, 2023
Local governments will receive emergency financial assistance to help them deal with bears, Environment Minister Shintaro Ito has announced, in response to the record number of bear-inflicted deaths and injuries this fiscal year.
Ito made the announcement at a press conference after a Cabinet meeting on Tuesday.
According to the Environment Ministry, the support program will cover Hokkaido, Aomori, Iwate and Akita prefectures, where the number of human casualties and bear appearances have been particularly high.
The program is expected to subsidize the costs of surveying and capturing bears living near human residences, among other measures.
"We want to hear each prefecture's requests and respond to them," a ministry official said.
As of Monday, there had been 53 cases of bears harming people in Akita Prefecture this fiscal year, according to information from that prefecture. This was followed by 39 cases in Iwate Prefecture, including two deaths; 11 in Aomori Prefecture; and four in Hokkaido, where one person was killed, according to each prefecture.
Ito said at the press conference, "The important thing is to keep an appropriate distance between people and bears."
The minister also called on people not to enter bears' habitats without reason; to remain calm and keep one's distance when encountering a bear; and not to attract bears to human settlements.
Add TheJapanNews to your Google News feed.