Tokyo Tree Planting Honors 1920s Rescue of Polish Orphans; Children Were Brought to Japan from Siberia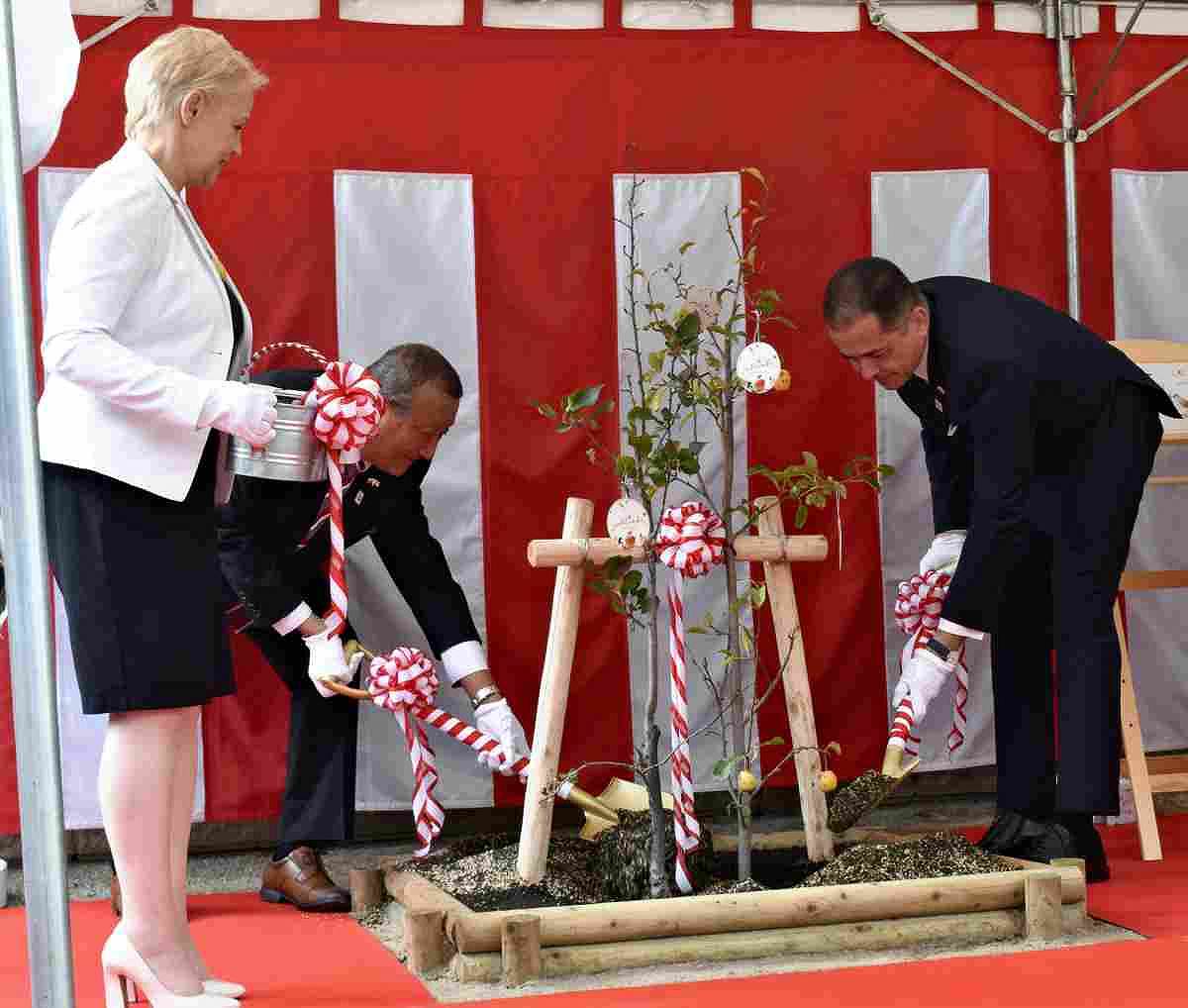 13:34 JST, October 20, 2023
Apple trees were planted Thursday to convey to future generations the history of Japan's rescue of Polish orphans left behind in Siberia in the early 1920s.
One place where trees were planted is the grounds of social welfare corporation Fukudenkai in Shibuya Ward, Tokyo, which accepted Polish orphans at that time.
After the restoration of Poland's independence after World War I, descendants of Poles who had earlier been forced into exile for joining the independence movement were left in Siberia. Rescuing them was difficult amid the confusion that followed the Russian Revolution.
In response to a request from Poland, Japan rescued about 760 orphans, mainly through the Japanese Red Cross Society, and 375 people found shelter and a place to recuperate from illness from 1920 to 1921 at Fukudenkai, which ran an orphanage.
This historical fact is still widely remembered in Poland, and Fukudenkai was chosen as one of the sites for the tree planting. At the planting ceremony on Thursday, Polish Ambassador to Japan Pawel Milewski and others planted a total of four apple trees whose blossoms will be red and white — the colors of the Japanese and Polish flags.
Fukudenkai Director Manabu Tsuchiya said, "We want to pass on our history by caring for these apple trees."
Add TheJapanNews to your Google News feed.