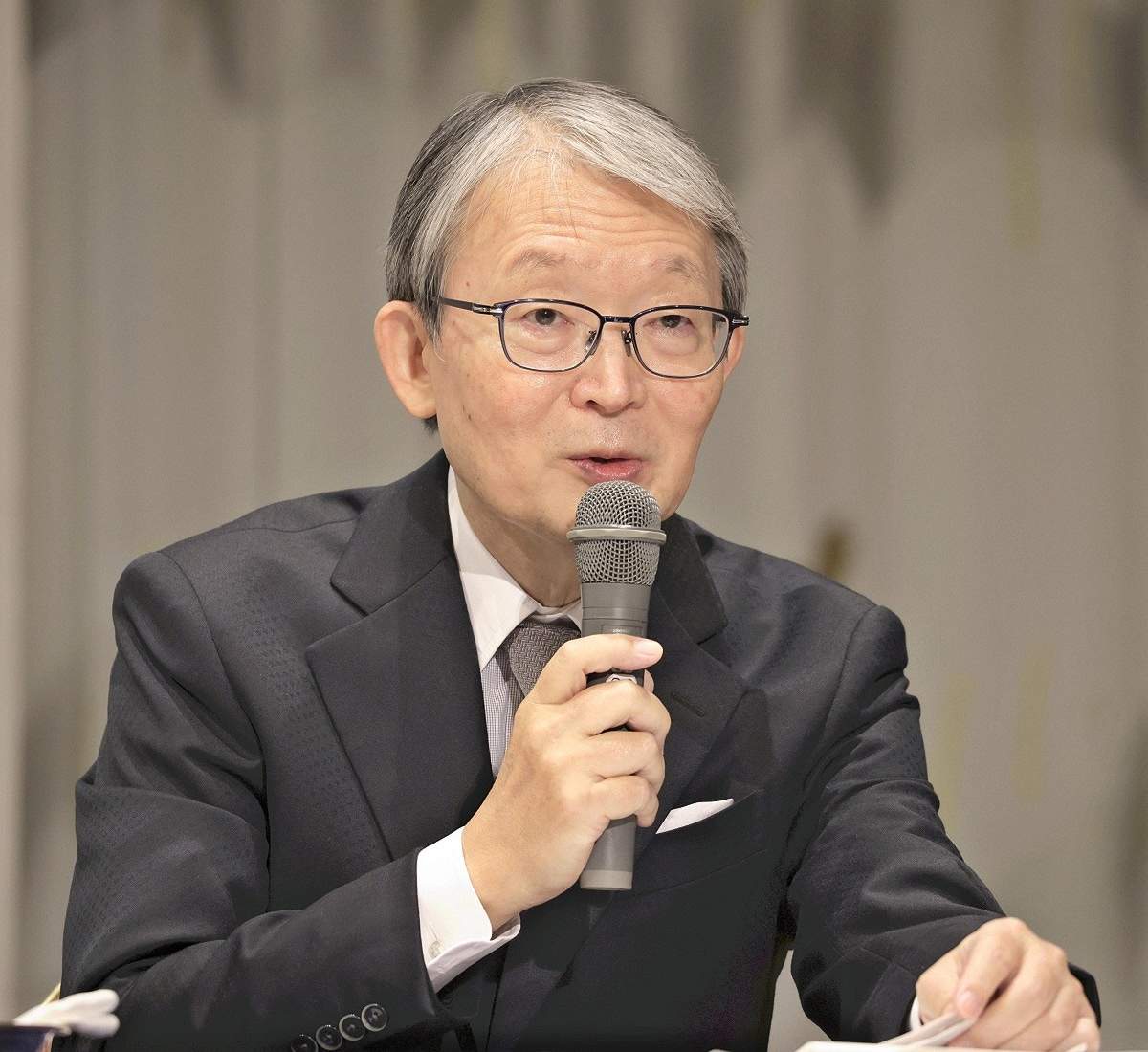 10:51 JST, October 20, 2023
NAGANO — Newspaper companies have called for laws and regulations in pursuit of "responsible AI" (artificial intelligence) at an annual convention in Karuizawa, Nagano Prefecture.
Amid growing concerns about the spread of disinformation, the 76th National Newspaper Convention, sponsored by Nihon Shinbun Kyokai, had a discussion on "AI and Newspapers" on Wednesday.
Yomiuri Shimbun Holdings Representative Director and President Toshikazu Yamaguchi, Nikkei Inc. President Tsuyoshi Hasebe and Keio University Prof. Tatsuhiko Yamamoto participated in the discussion as panelists.
The Copyright Law, as revised in 2018, in principle allows AI to machine-learn newspaper articles and other copyrighted works without permission.
Yamamoto, who presented the keynote report at the convention, noted that generative AI contains bias and errors caused by the data it learns.
"Plausible disinformation could be produced all at once, and information pollution could infiltrate an entire society," he said. "A new mechanism to protect intellectual property is necessary to maintain a healthy space for speech, which is the foundation of democracy."
Added to this, Yamaguchi emphasized the fact that the source or origin of information is not indicated in the products of generated AI. He stated that the revised Copyright Law, which is too lax, will exacerbate its negative effects, saying, "It is concerning that the value of the original will be lost and the false notion that information is free will spread further than ever before."
Yamaguchi also pointed out that "it is indispensable to discuss the relationship between humans and machines" in order to strike a balance between the promotion and regulation of AI.
He proposed that Nihon Shinbun Kyokai also study the concrete implementation of responsible AI advocated by the Group of Seven industrialized countries.
"In addition to re-revision of the Copyright Law, it is necessary to establish laws and regulations concerning school education, elections and security [in the context of responsible AI]," Yamaguchi said.
Hasebe said, "People do the reporting. We must protect it at all costs. Only then will we be able to provide reliable news coverage."
Add TheJapanNews to your Google News feed.