New Generation Giving Analog Photography a Shot; Companies Marrying Old Technology with New Developments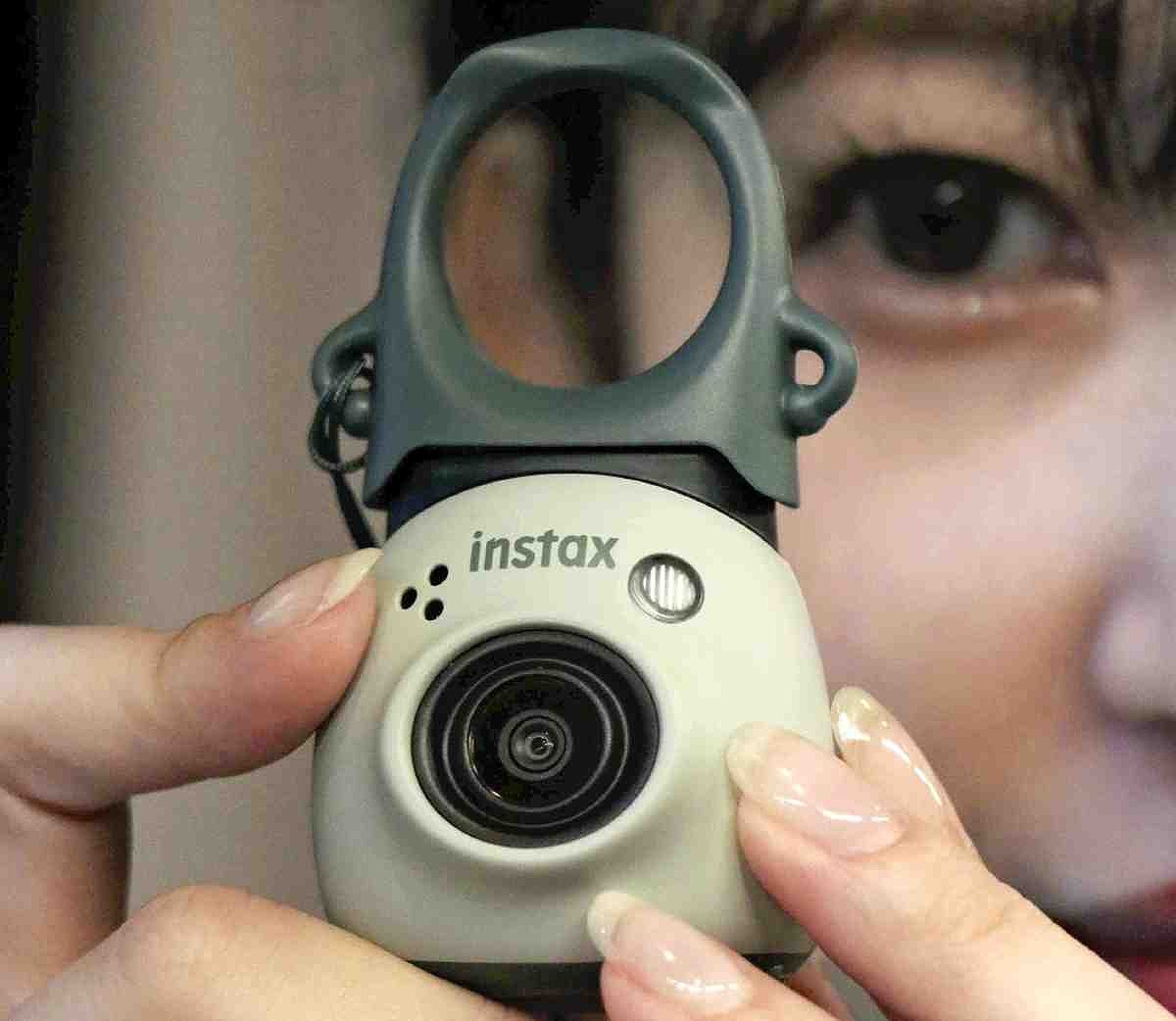 18:14 JST, October 17, 2023
Film cameras as well as instant cameras are making a comeback among the younger generation. The unique nature of analog photography seems to have attracted them.
Some manufacturers are considering launching new products, increasing production lines and reentering the market.
Fujifilm Corp. has recently launched a new model of its "Instax" instant camera series, "Instax Pal."
The company aims to capture the new demand by introducing a new model in response to the resurgence in popularity of the 25-year-old Instax series.
Instant cameras are characterized by their ability to print photos on special film right after they are taken.
The Instax Pal, which measures about 4 centimeters on each side, is easy to carry and use. Photos can also be printed right away using a small dedicated printer.
With the spread of camera-equipped cell phones, sales temporarily slumped. In response, the company has recently expanded its customer base with the introduction of printers that can print photos from smartphones onto dedicated film. Sales of related products reached a record high in fiscal 2022.
In September, Fujifilm also announced that it will invest about ¥4.5 billion in a plant in Kanagawa Prefecture to expand its dedicated film production line, which will be operational in the autumn of 2024. The investment is set to increase Fujifilm's global production capacity by about 20%.
Sales of film cameras continue to be strong, driven by the retro trend.
Bic Camera Inc. said the sales of film cameras grew 20% in August compared to the same month in 2022.
Ricoh Imaging Co. announced in December 2022 that it would consider reentering the film camera market under the "Pentax" brand.
The company ended sales of film cameras to the general public in 2009, but is now seeking to reenter the market with a new project that combines new product development, technology transfer and interaction with consumers.
Behind the boom, Tokyo-based Asanuma and Co., which sells Kodak-brand film cameras in Japan, has been struggling with a shortage in the supply of photographic film.
Due to the global trend of reduced film production, the supply of film has not been able to keep up with the recent increase in demand, with some stores even limiting the amount of film purchased per customer.
"If film had been in abundant supply, the camera itself would have sold more," an official of the firm said.
"New products that are based on old products and incorporate the latest technology are gaining recognition in various fields. Film cameras will remain in popular for the time being," said Kenta Yamamoto, an expert of trends at Hakuhodo Inc.
Add TheJapanNews to your Google News feed.