Japan's Ground Self-Defense Force, U.S. Marines Begin Joint Drill Focusing on Kyushu, Okinawa Regions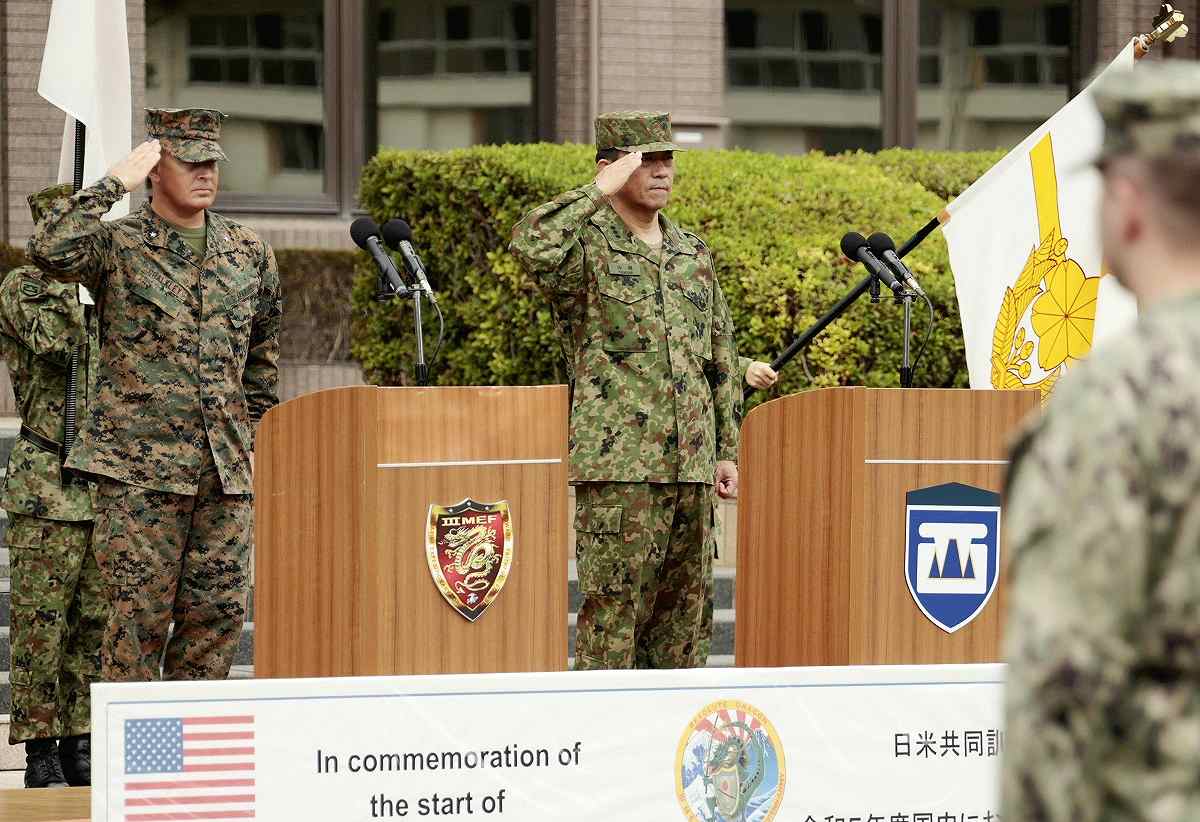 16:19 JST, October 15, 2023
The Ground Self-Defense Force and the U.S. Marine Corps have begun a joint exercise called Resolute Dragon, which for the first time is taking place primarily in the Kyushu and Okinawa regions this year, with an eye on China's aggressive maritime advancement.
The two sides are scheduled to engage in target practice and other training that simulates the defense of remote islands throughout Oct. 31.
About 6,400 members of Japanese and U.S. units, mainly those based in the Kyushu and Okinawa regions, are participating in the exercise, which began on Saturday. This is about 3,000 more personnel than participated in Resolute Dragon last fiscal year.
The joint drills are also scheduled to include simulated combat against warships and aircraft.
On Ishigaki Island in Okinawa Prefecture, GSDF Osprey transport aircraft will be deployed for the first time to practicing transporting injured personnel.
On Saturday, an opening ceremony was held in Kumamoto.
"Now that the security circumstances surrounding Japan are the toughest ever, we stand on the front lines and make ourselves ready to deal with the situation," Lt. Gen. Toshikazu Yamane, commanding general of the GSDF Western Army, said at the ceremony.
Add TheJapanNews to your Google News feed.