Annual Shoso-in Opening Ritual; Tenpyo Treasures on Display in Nara City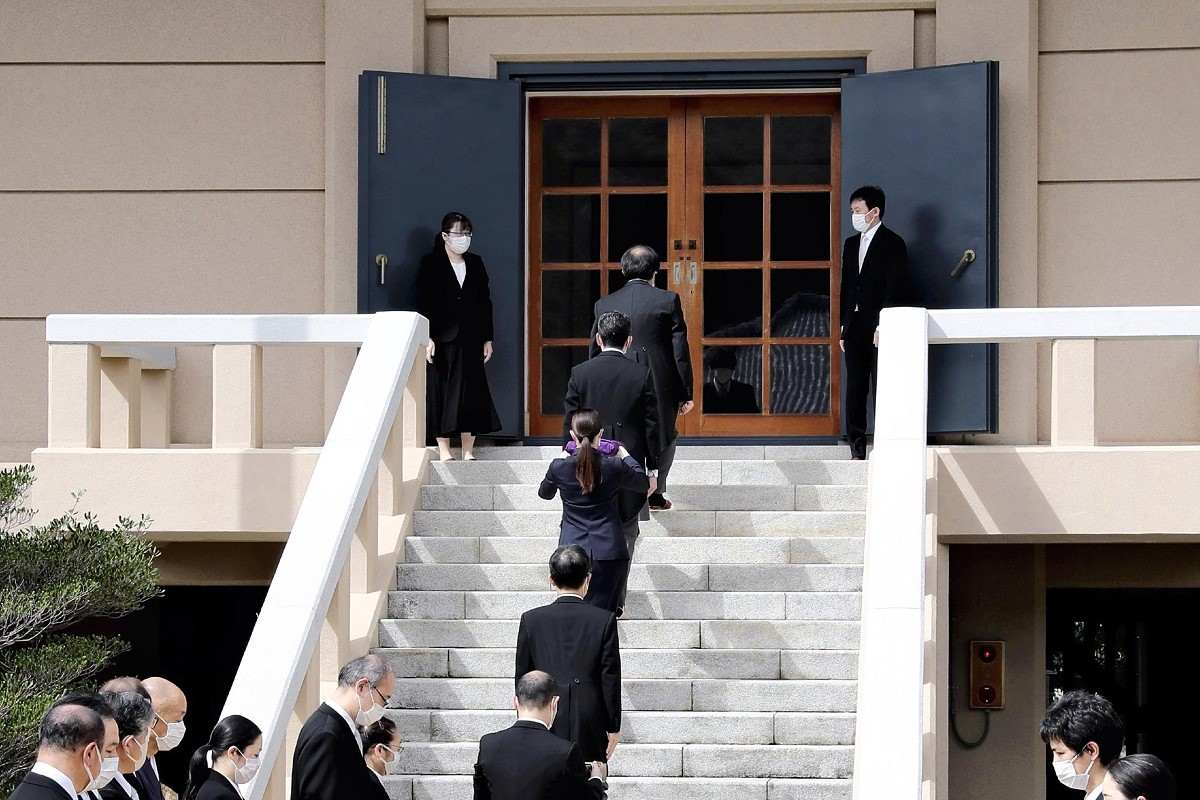 1:00 JST, October 5, 2023
NARA — An annual ritual was held Wednesday in Nara City to mark the opening of the doors to the Shoso-in repository. The repository contains 9,000 treasures of the Tenpyo culture that flourished in the eighth century during the Nara period (710-784).
The 75th Annual Exhibition of Shoso-in Treasures, will be held from Oct. 28 to Nov. 13 at the Nara National Museum in the city. Kaede Suozome Raden no So no Biwa (Biwa Lute Made of Sappan-Stained Maplewood with Mother-of-Pearl and Painting) is among the 59 treasures to be displayed.
During the ritual, 15 people, including Takehiko Iida, head of the Office of Shosoin Treasure House at the Imperial Household Agency, and Yoichi Inoue, director of the Nara National Museum ceremonially rinsed their hands and mouths before climbing the stairs to the repository and cutting the hemp ropes on each of its six doors.
The treasures will be inspected and examined, and mothballs will be replaced before the closing ceremony on Nov. 30, when the doors will be sealed again.
The exhibition is organized by the Nara National Museum with special cooperation by The Yomiuri Shimbun.
Add TheJapanNews to your Google News feed.