Osaka Casino Plan Sparks Gambling Addiction Fears; Resort Construction to Coincide with Expo Construction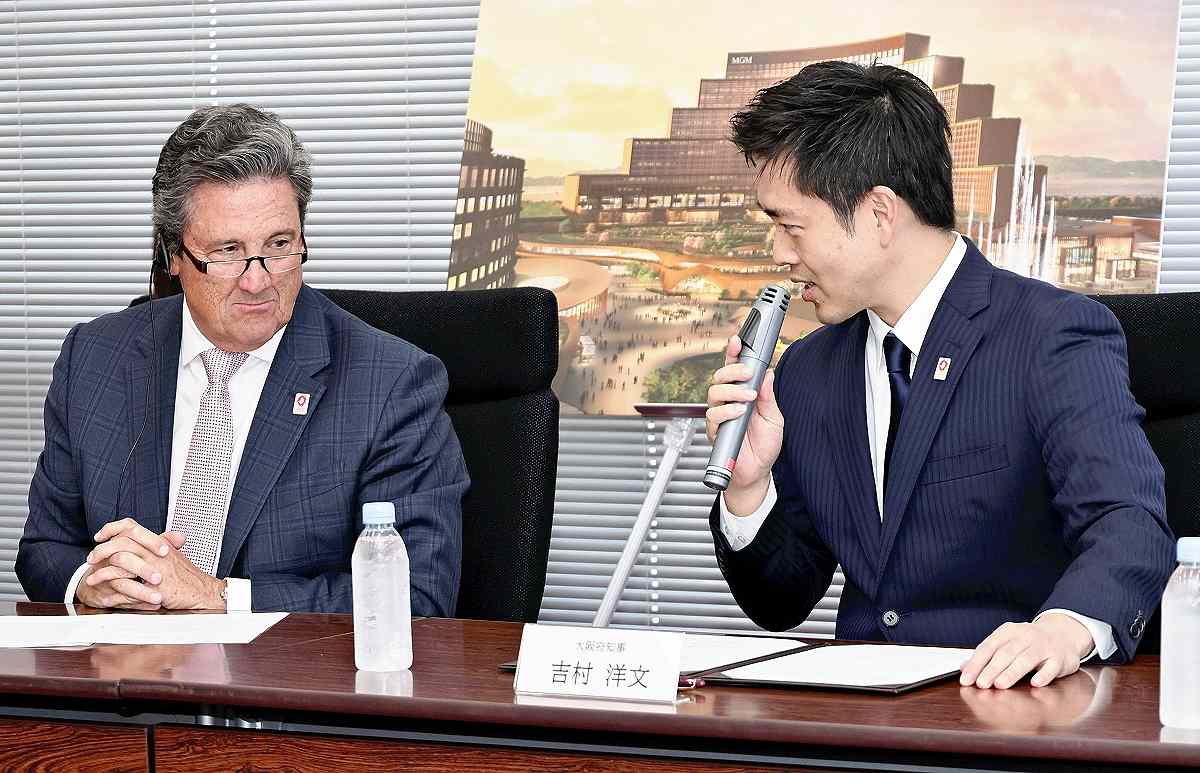 20:00 JST, September 29, 2023
The ink is barely dry on the agreement to build an integrated resort (IR) with Japan's first casino at its core, but already concerns are mounting about possible bottlenecks in the construction process and an increase in gambling addiction.
The Osaka prefectural government and the IR developer signed the implementation agreement Thursday, marking a significant step forward for a project proposed about 9½ years ago by the prefecture and Osaka City. However, the resort is scheduled to be built on Yumeshima, a man-made island in Osaka Bay that also is the site of the 2025 Osaka-Kansai Expo. Delays plaguing the construction of participating nations' expo pavilions have stoked fears about the possible impact this could have on building the resort simultaneously.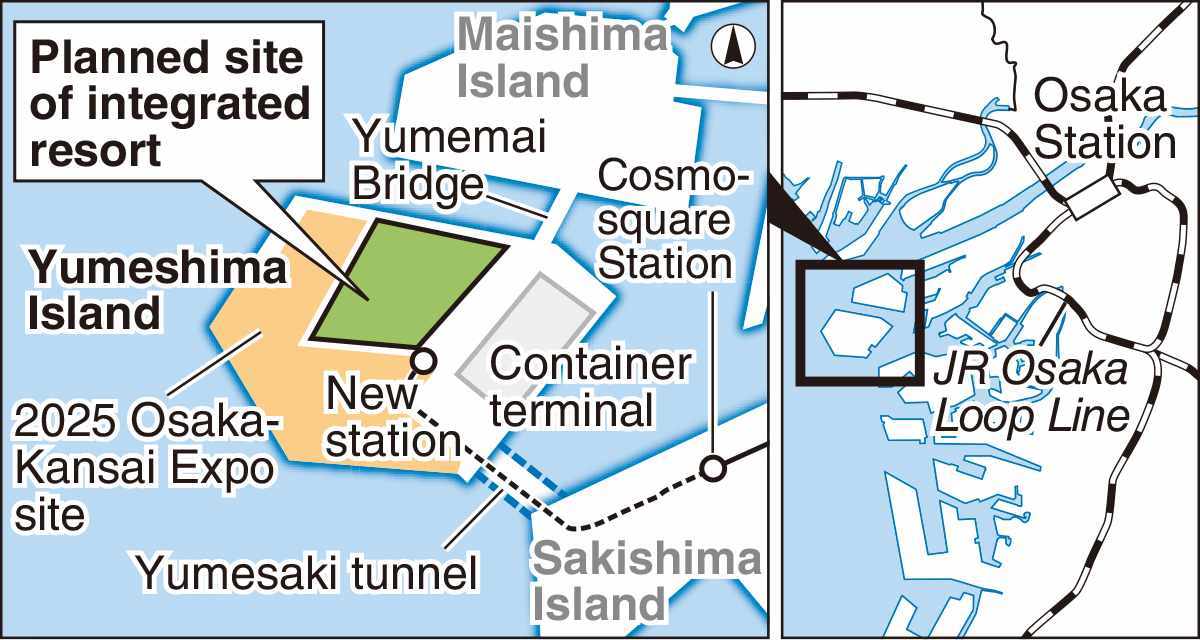 The Yomiuri Shimbun
Bill Hornbuckle, the chief executive officer of U.S. casino giant MGM Resorts International, which is involved in developing the resort, was pleased at the signing ceremony held that day. Hornbuckle said he believed Osaka could become a world-class tourism destination and the resort could play a core role in achieving that.
The prefectural and city governments have sought to inject life back into Yumeshima, which had been ridiculed as a "negative legacy" due to its failure to attract bayside development. In April 2014, the two governments decided on a plan that aimed to establish an IR on the island.
"This really is an emotional day," Osaka Gov. Hirofumi Yoshimura said at the ceremony. "I hope this will attract people, goods and investment, and be a catalyst for growth in Osaka."
Some observers have expressed concern that the periods of constructing the resort and building facilities for the expo will overlap.
The resort is scheduled to open its doors around autumn 2030. Work to counter the risk of liquefaction at the site begins in autumn this year, and preparatory work for the IR facilities will start in around summer 2024. However, the construction of pavilions and other facilities for the expo is expected to peak in the period starting from autumn 2024. Furthermore, only two material delivery routes — a tunnel and a bridge — link Yumeshima with the rest of Osaka, which has some observers predicting construction vehicles could get caught up in traffic congestion.
A senior official of the Japan Association for the 2025 World Exposition, which is running the event, said, "I hope the expo will be given priority."
There also are deep-rooted concerns that the resort could lead to an increase in the number of gambling addicts. The prefectural government has indicated it will establish what is tentatively called the "Osaka addiction center," a facility that would offer addicts advice, treatment and support in their recovery. Discussions on turning this plan into reality started in May.
"I want to put thorough countermeasures in place with the intention of even reducing gambling addictions from the level they are now," Yoshimura said.
Add TheJapanNews to your Google News feed.