Tsushima Mayor Rejects First Step for Nuclear Waste Disposal, Warns of Harm to Reputation of Tourism, Fisheries Industries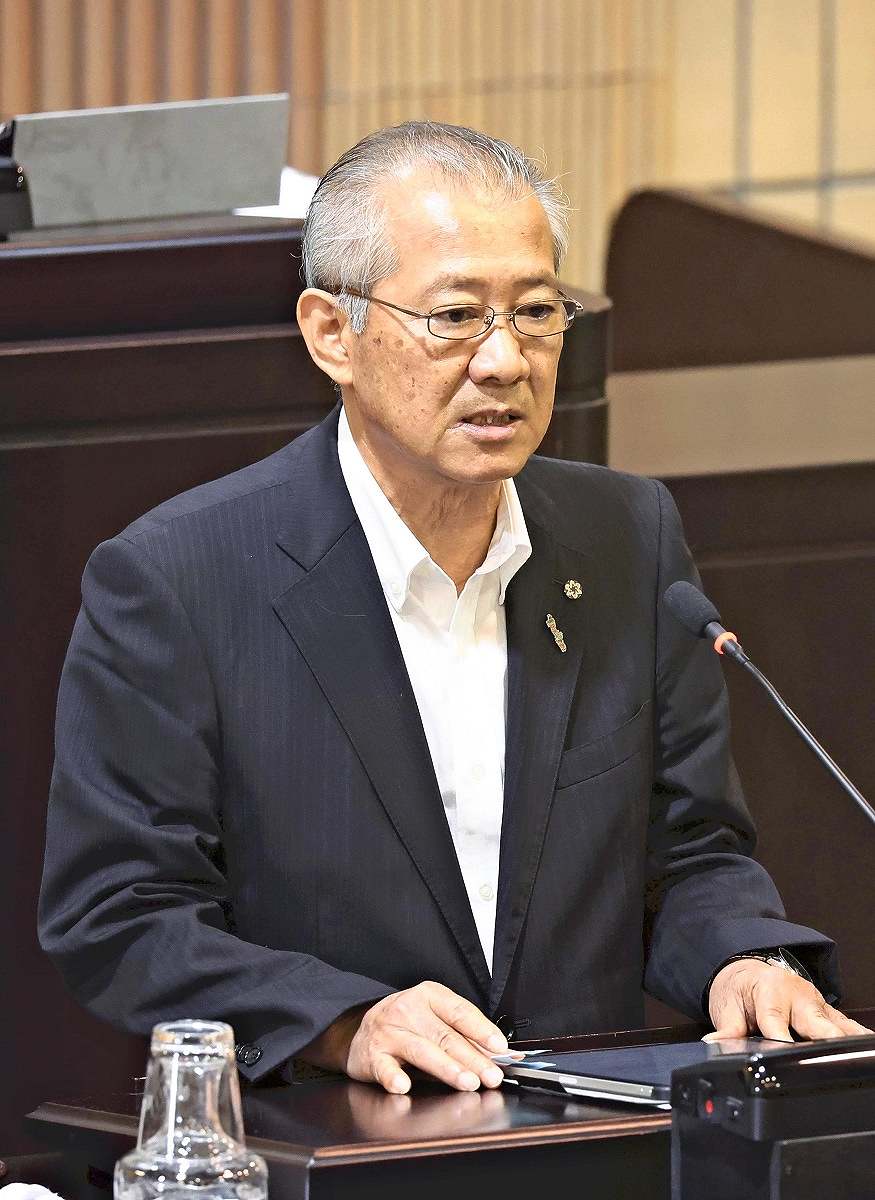 15:45 JST, September 27, 2023
TSUSHIMA, Nagasaki — The mayor of Tsushima, Nagasaki Prefecture, said Wednesday he will not accept a document screening, the first step in the process to choose a final disposal site for high-level radioactive waste generated from nuclear power plants.
Mayor Naoki Hitakatsu said at a plenary session of Tsushima's 19-seat city assembly that it would be difficult to obtain understanding from many local residents due to the significant disadvantages involved, including harmful rumors.
"A sufficient consensus has not been reached among our residents," Hitakatsu said. "There is expected to be a great deal of damage to the reputation of the tourism and fisheries industries."
The screening is the first part of a three-stage selection process. In the first stage, the Nuclear Waste Management Organization of Japan examines geological maps and other documents to evaluate whether a site is suitable for the final disposal of nuclear waste. Once the survey begins, the relevant municipal government receives a grant of up to ¥2 billion.
Eighteen members of the city assembly, excluding the speaker, voted Sept. 12 on a petition seeking to accept the screening, with 10 in favor and eight opposed. The petition was submitted by four construction-related entities amid Tsushima's declining population and worsening local economy.
Another petition opposing the survey was submitted by six groups, such as fishery cooperatives and a citizens group, over concerns about harmful rumors. The city assembly rejected this petition.
"Once we announce the acceptance of the document screening, we'll end up hosting a final disposal site," Hitakatsu said after the vote.
Such document screenings are currently underway in only the two municipalities of Suttsu and Kamoenai, both located in Hokkaido.
In April, the central government, which is seeking to increase the number of candidate sites for nuclear waste disposal, approved at a Cabinet meeting revisions to its basic policy on the selection of disposal sites. The revisions are intended to increase the government's involvement in the selection process, clearly stating that sites will be chosen under the government's responsibility.
Add TheJapanNews to your Google News feed.