Carpet of Akkeshiso Displays Autumn Colors in Hokkaido; Red Carpet Rolled Out on Shore of Lake Notoro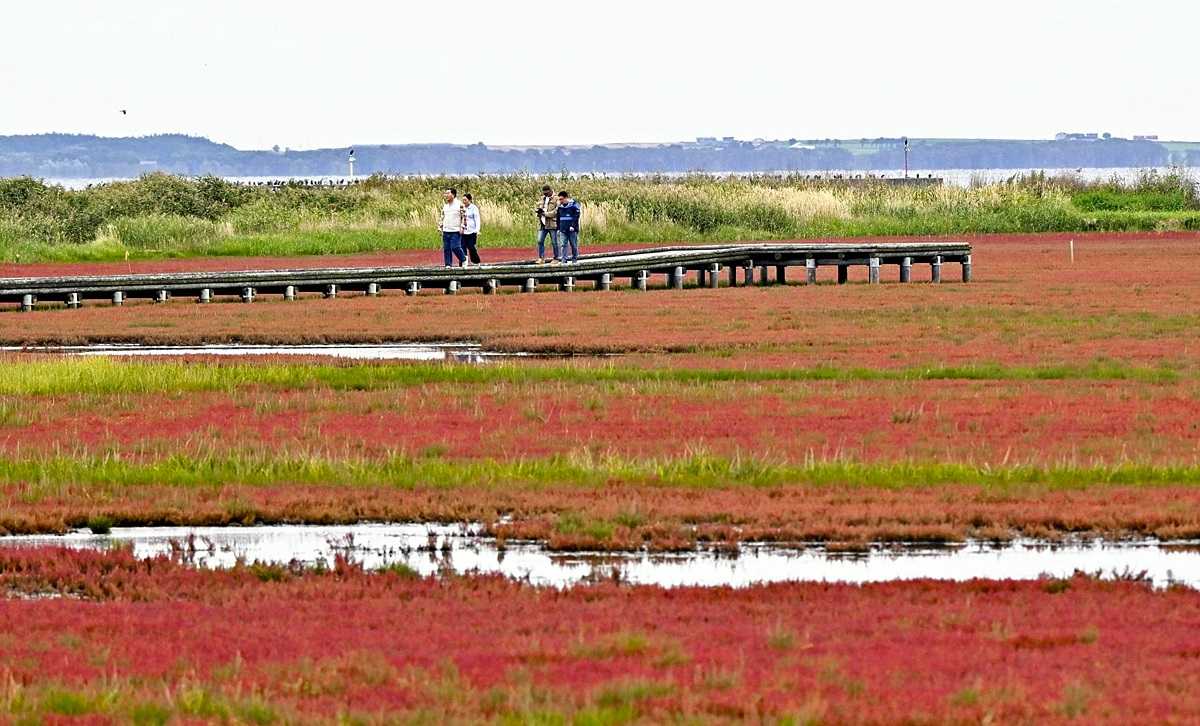 16:44 JST, September 25, 2023
ABASHIRI, Hokkaido — At Lake Notoro, a carpet of akkeshiso has stained the shore a vibrant red, signaling that autumn has finally arrived in Hokkaido.
Akkeshiso, whose scientific name is Salicornia europaea, is more commonly known as sangoso (coral grass). The annual herb grows in wetlands with high levels of salinity and its stem turns red in early autumn.
The plant grows in clusters on the shores of Lake Notoro over an area of about 3.8 hectares, making it the largest colony in Japan. According to the city's tourism association, akkeshiso began to turn red about a week later than usual this year due to the intense heat, and the color reached its peak around Sept. 20.
---
---
Add TheJapanNews to your Google News feed.