Typhoon Yun-yeung Heads toward Kanto-Koshin, Heightened Alert for Linear Precipitation Bands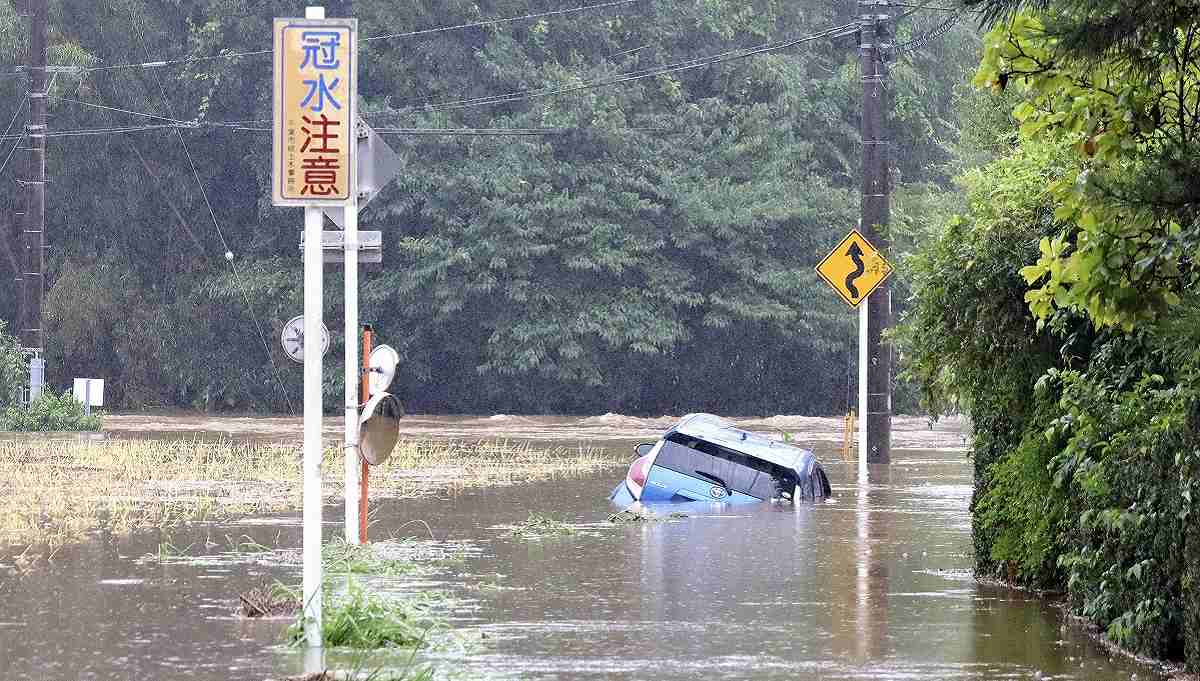 18:11 JST, September 8, 2023
Typhoon No. 13, also known as Typhoon Yun-yeung, caused a linear precipitation band that triggered heavy rainfall in a short period of time in Chiba Prefecture on Friday as it is heading toward the Tohoku and Kanto-Koshin regions.
The Japan Meteorological Agency has issued a strong warning, indicating the potential for the development of linear precipitation bands in the region.
According to the agency, the 12-hour rainfall totals as of 9 a.m. on the same day included 219 millimeters in Mobara, Chiba prefecture, and 202.5 millimeters in Miyake Island, Tokyo. Hourly rainfall totals reached 123.5 millimeters in Miyake and 67.5 millimeters in Mobara, the highest recorded amounts in the places' histories.
In Katsuura, Chiba Prefecture, a river flooded, prompting the city government to issue the highest-level emergency safety alert for 16,589 people in 8,449 households as of 11:40 a.m.
The municipality of Otaki in the prefecture also issued such an alert for 226 households in three districts to urge residents to secure their safety. In the Ihota district of the town, a landslide caused by heavy rain reportedly blocked a road leading to the main road at about 11 a.m., leaving 20 houses isolated.
In Ichihara, Chiba Prefecture, Yoro River was swollen, raising the possibility of an emergency discharge from the Takataki Dam and prompting the municipality to issue the highest-level emergency safety alert for 71,337 people in 36,745 households in a possible flooding area near the river.
Add TheJapanNews to your Google News feed.