Grassroots Support for Fisheries Amid Treated Water Release; Tax Donation System a Popular Way to Help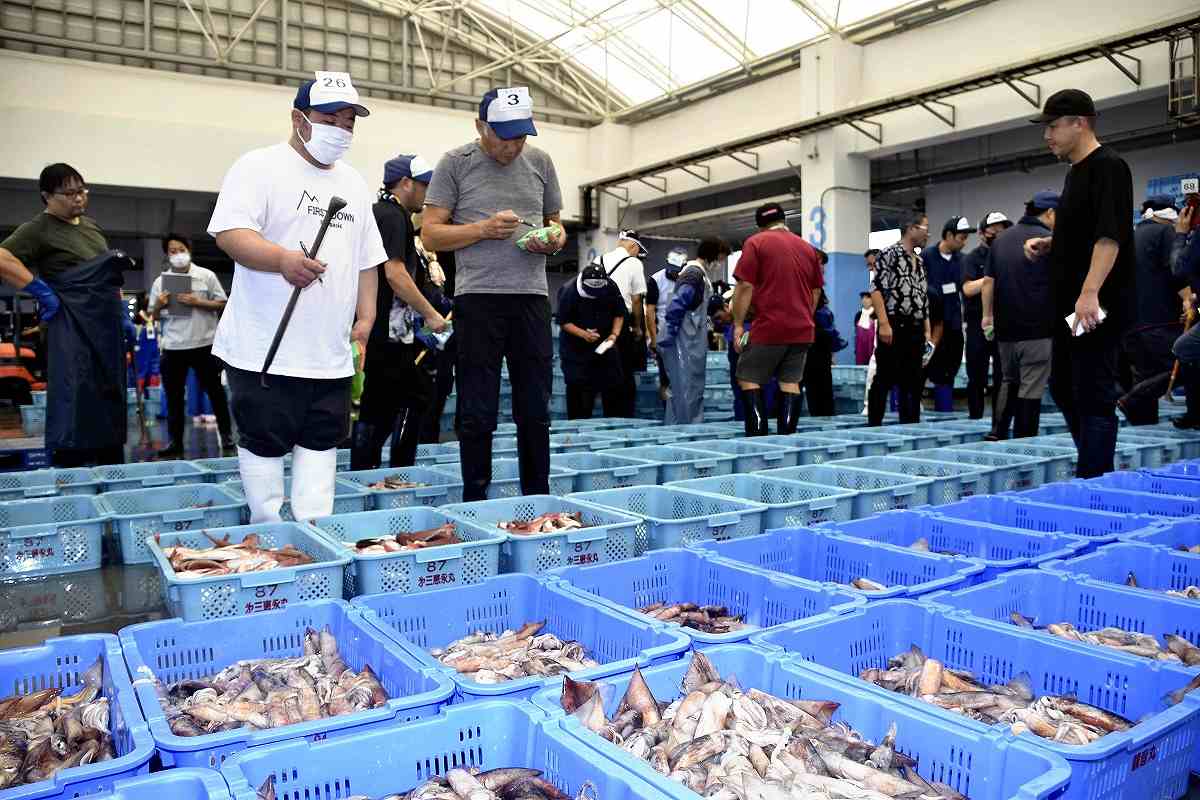 20:00 JST, September 8, 2023
It has been more than two weeks since the beginning of the discharge of treated water from the Fukushima No. 1 nuclear power plant into the sea off Fukushima Prefecture. While there are concerns about the effect of China's subsequent ban on seafood imports from Japan, as well negative misinformation about Japan's marine products, there are also increasing moves to support fishermen and the fisheries industry in the Tohoku region and Hokkaido. Using the furusato nozei tax donation system is one way some people are offering such support.
Some municipal governments in the area, such as that of Iwaki, Fukushima Prefecture, have received nearly 10 times as many donations through the system, often accompanied by words of encouragement, such as, "Hang in there; don't succumb to bad rumors."
The Iwaki municipal government received 5,353 donations amounting to about ¥88.8 million in the fortnight from Aug. 22, the day the schedule for the start of the water discharge was decided, to Sept. 4. The average daily number of donations to the city jumped to 382 during the period, nearly 10 times more than the daily average of 40 until Aug. 21.
"We receive encouraging messages from donors, and I feel very grateful to them," said a 54-year-old man from a seafood processing company in the city, which produces assortments of dried fish that are used as return gifts to donors. "I hope they will continue watching over Fukushima [Prefecture] for a long time."
The town of Otsuchi, Iwate Prefecture, received 809 donations through the system in eight days from Aug. 24 to 31. Compared to the previous eight days until Aug. 23, the number of donations increased by about 330 cases, and the total amount of the donations rose by 50% to about ¥12.3 million.
"It makes me happy that people care for Iwate [Prefecture], too," said a thankful official of the town's department for industry promotion.
The Hokkaido town of Betsukai, where scallop fishing is a major local industry, has called for support on social media. Since Aug. 24, the day China announced the import ban, the town has seen a surge in donations. The Betsukai municipal government said the number of donation offers received by Wednesday are five times more than the same period last year.
The town has also received encouraging messages, such as, "Your scallops are delicious, so [fisheries] producers should carry on with your chins up."
"We've received so many donations and encouraging messages that have surely made the producers feel invigorated," said an official of the town's general policy section.
Add TheJapanNews to your Google News feed.