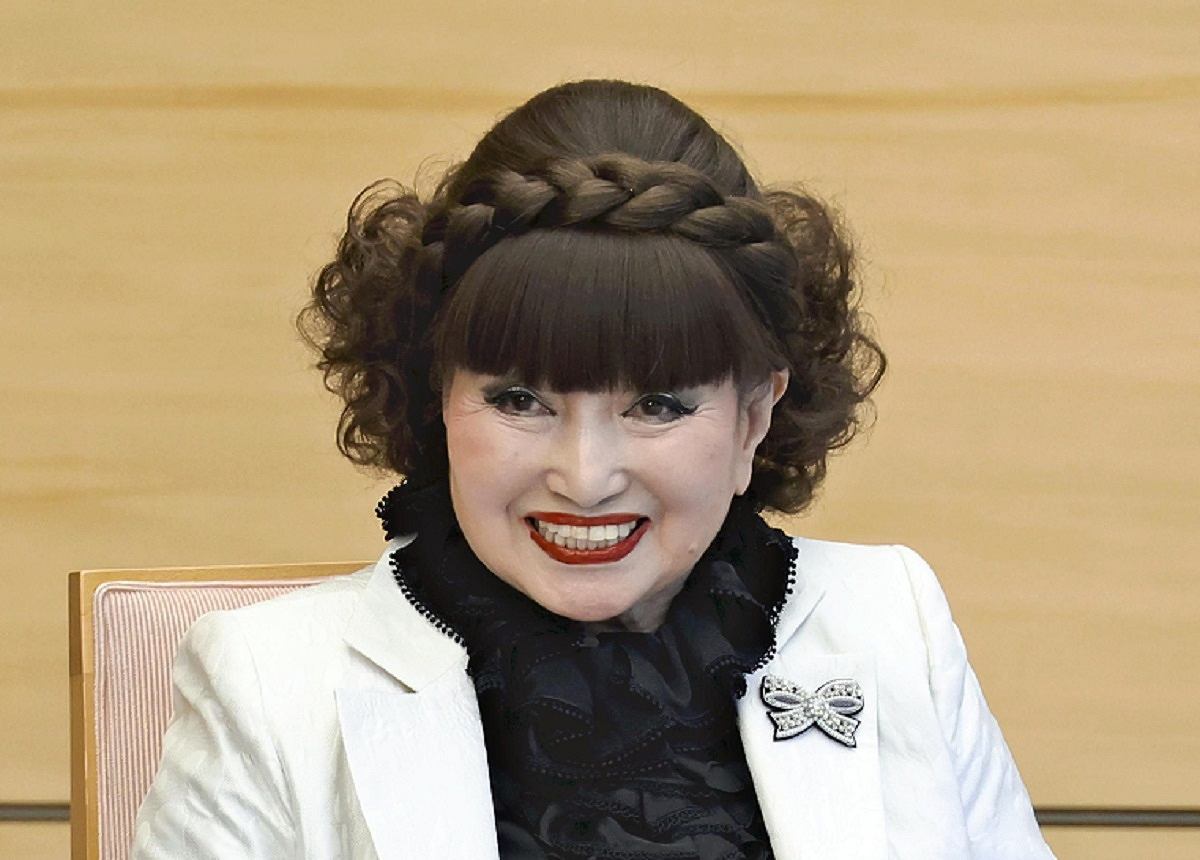 16:35 JST, September 4, 2023
TOKYO (Jiji Press) — Actor Tetsuko Kuroyanagi, who has spent nearly four decades as UNICEF goodwill ambassador, expressed outrage to see the tragedy of war repeated, in a recent interview with Jiji Press.
"Why do people repeat wars? Why can't human beings learn? I'm really sad," Kuroyanagi said, referring to Russia's aggression that has left many children in Ukraine losing their families or forced to evacuate.
The United Nations said in June that more than 1,500 children have been killed or injured in Ukraine since the start of Russia's invasion.
"No matter what happens, we must never resort to war," she said. "The damage always falls on children."
Kuroyanagi said the most shocking event during her tenure as goodwill ambassador occurred during a trip to Ethiopia in 1992, the year after the end of a civil war, where she witnessed the misery of starving and stunted children.
"In Japan, magazines feature how to lose weight, while Ethiopian children were as thin as skeletons. I had to say, 'god, isn't it unfair?'" Kuroyanagi said.
She has visited 39 countries including in Africa and Southeast Asia since becoming goodwill ambassador in 1984.
The driving force behind her career at UNICEF is her own war experience, Kuroyanagi said.
"I don't want children to experience the same things. I've experienced how lonely it is for children [during a war] and what hunger is like. I've experienced many things, so I know a little bit about the feeling of children going through such situations," she said.
Kuroyanagi remains determined to serve as goodwill ambassador until she is 100 years old. To maintain her physical fitness, she does 50 squats every night before going to bed, something that she learned from the late professional wrestler Shohei "Giant" Baba.
"No matter how old I get, I want to be able to go to all kinds of places and tell people about all kinds of things," Kuroyanagi said.
She published her childhood autobiography "Totto-chan: The Little Girl at the Window" in 1981. The book sold over 8 million copies in Japan to become the biggest bestseller of the post-World War II period and was translated into other languages including English, Chinese and Arabic.
Her "Tetsuko no Heya" (Tetsuko's Room) was recognized by the Guinness World Records as the most television talk shows hosted by the same presenter in 2011 when it marked the 10,000th episode. The show is still ongoing.
Add TheJapanNews to your Google News feed.