Tritium Level Too Low to Detect in Fukushima Seawater, Fish in First Week of Water Release at Nuclear Plant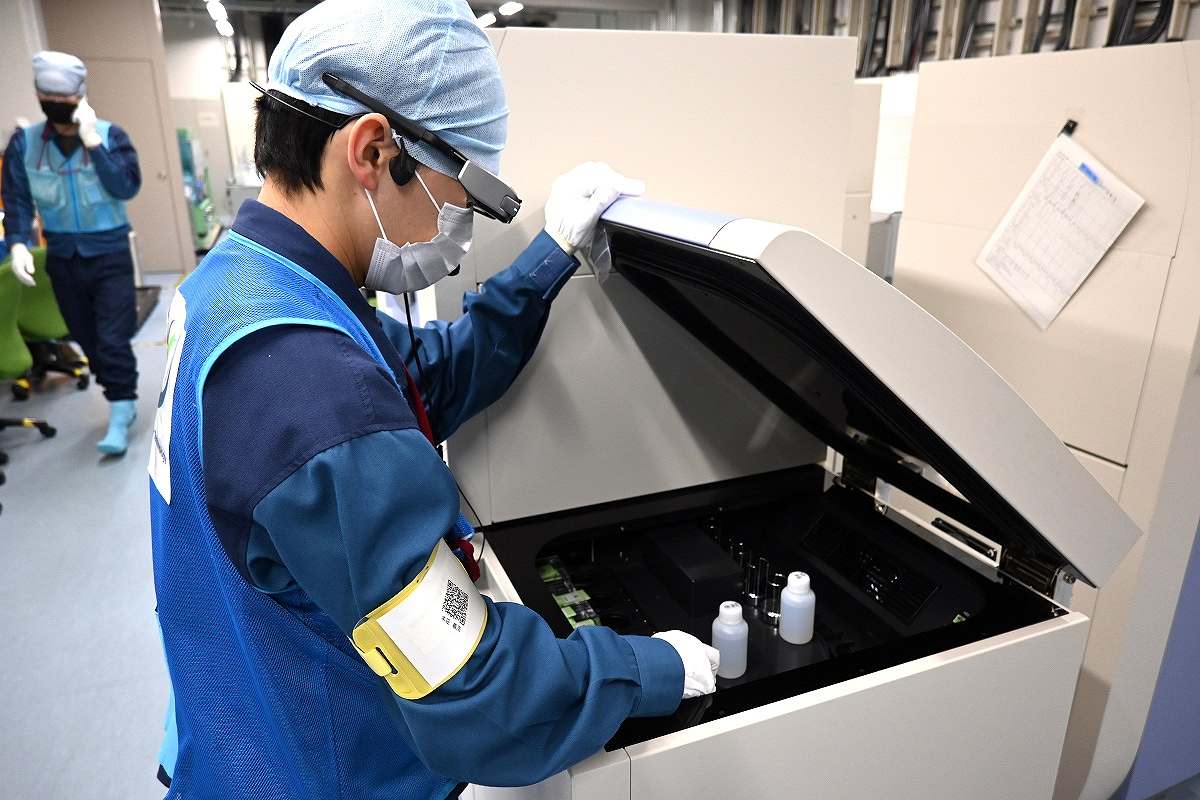 15:31 JST, September 1, 2023
Tritium levels remained below detectable limits in seawater and fish sampled around the Fukushima No. 1 nuclear power plant in the week from Aug. 24, when treated water began being released into the ocean, according to monitoring results by Tokyo Electric Power Company Holdings, Inc. and the government.
TEPCO said that 2,919 tons of treated water had been released by the end of Wednesday. The tritium concentration in treated water before discharge stood at around 200 becquerels per liter, which was far below the company's set limit of 1,500 becquerels. The discharge facilities are operating on schedule.
TEPCO and the Fisheries Agency publish daily measurements of tritium concentrations in seawater and fish taken from the sea around the plant. Though measurements could not be taken one day due to bad weather, all results were below the detectable limit. The Environment Ministry and Fukushima prefectural government also found tritium concentrations in seawater to be below the detectable limit.
"That there were no problems with plant's equipment was likely a result of thorough preparations [before the discharge]," said Hiroshi Miyano, former visiting professor at Hosei University and an expert in nuclear reactor systems. "We've seen the results we expected. It's important to look at the overall trend, so it's OK if we can't take some measurements."
In the first phase, about 460 tons of treated water will be discharged per day over 17 days. If all goes smoothly, this phase will be completed around Sept. 10. Akira Ono, president of TEPCO's Fukushima Daiichi Decontamination and Decommissioning Engineering Co., said at a press conference on Thursday, "The treated water discharge will take a very long time. We will continue to address the issue with the utmost caution."
Add TheJapanNews to your Google News feed.