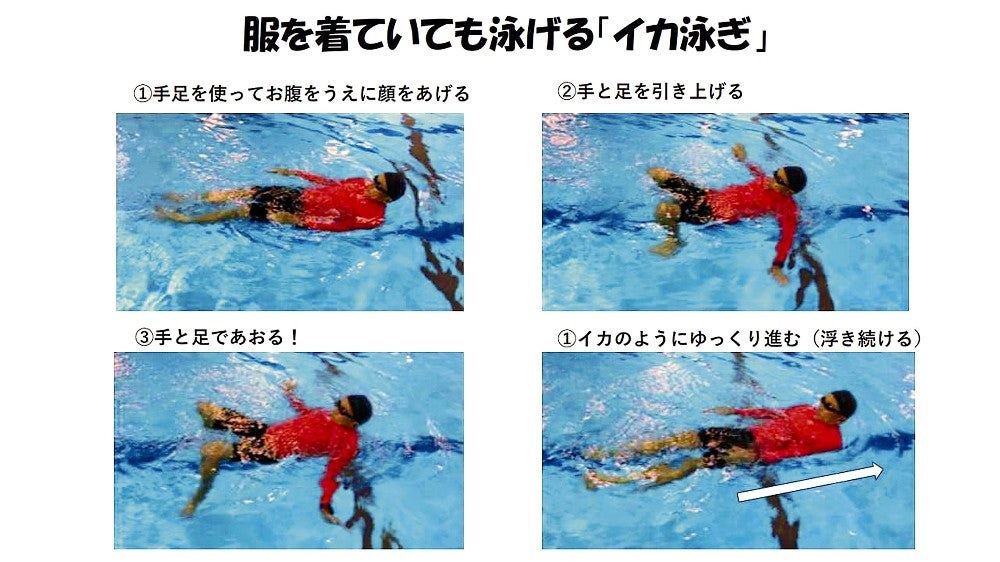 19:18 JST, August 12, 2023
A Tokyo-based organization promoting marine rescue is calling for the use of its own swimming technique, which it has dubbed "squid swimming," if one finds oneself in the water offshore.
A former Japan Coast Guard swimming instructor demonstrated the technique in a promotional video created by the organization, Marine Rescue Japan. The video was viewed more than 7.5 million times in the first five days from its release.
Squid swimming resembles elementary backstroke in that the swimmer moves through the water on their back using gentle arm and leg motions with breaststroke-like kick.
Another water survival method is to float on one's back with arms and legs spread out, a technique that is sometimes taught in schools. However, it is difficult to stay afloat in the ocean this way due to waves splashing over one's face, so the rescue group has proposed squid swimming as an alternative.
On Monday, the organization posted the video on X, formerly known as Twitter. In the video, Keizo Eguchi, 59, a senior official of the organization and former head of the Japan Coast Guard School, demonstrates the swimming technique off the coast of the Miura Peninsula.
Using the technique, "One can stay buoyant for long periods of time without using much physical effort," Eguchi said.
Add TheJapanNews to your Google News feed.