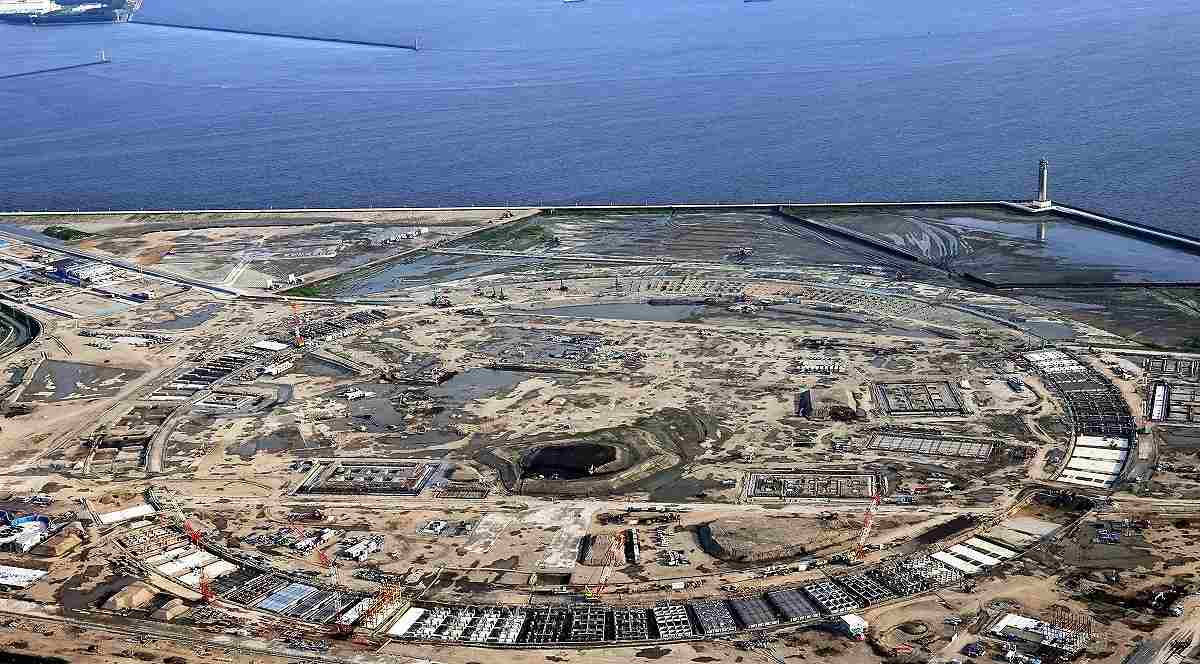 1:00 JST, August 9, 2023
Sixty countries are hoping to construct their own pavilions for the 2025 Osaka-Kansai Expo, it has been learned. These self-built structures are categorized as Type A pavilions, while pavilions built by Japan fall under either Type B or Type C classifications.
However, only six countries have secured builders for their pavilions, amid growing concerns over delays in construction due to a labor shortage and soaring prices for building materials.
The event organizer, the Japan Association for the 2025 World Exposition, had previously said that about 50 participants plan to construct Type A pavilions without specifying which ones, claiming that the list of participating countries had yet to be finalized.
153 countries and regions in total have announced plans to participate in the 2025 Expo, which will be held from April 13 to Oct. 13 on the manmade island of Yumenoshima in Konohana Ward, Osaka.
The association reportedly said in a briefing session for general contractors on Monday that six countries — the United States, Canada, Australia, Singapore, Belgium and Oman — have secured builders for their pavilions. However, six other countries are facing difficulties due to significant delays in preparations, such as from having to wait for budget approval.
Of the 153 countries and regions planning to take part in the 2025 event, 60 countries are making preparations to build Type A pavilions while the five Nordic countries, including Sweden, plan to produce a joint pavilion. The total number of facilities is expected to be 56.
Participants constructing pavilions have to apply for a building permit from the Osaka municipal government. As of Monday, however, the city had not received a single application for a Type A pavilion.
On July 28, South Korea became the first foreign participant to have submitted to Osaka a basic plan, which includes a pavilion blueprint. A basic plan must be submitted before applying for a building permit.
Add TheJapanNews to your Google News feed.