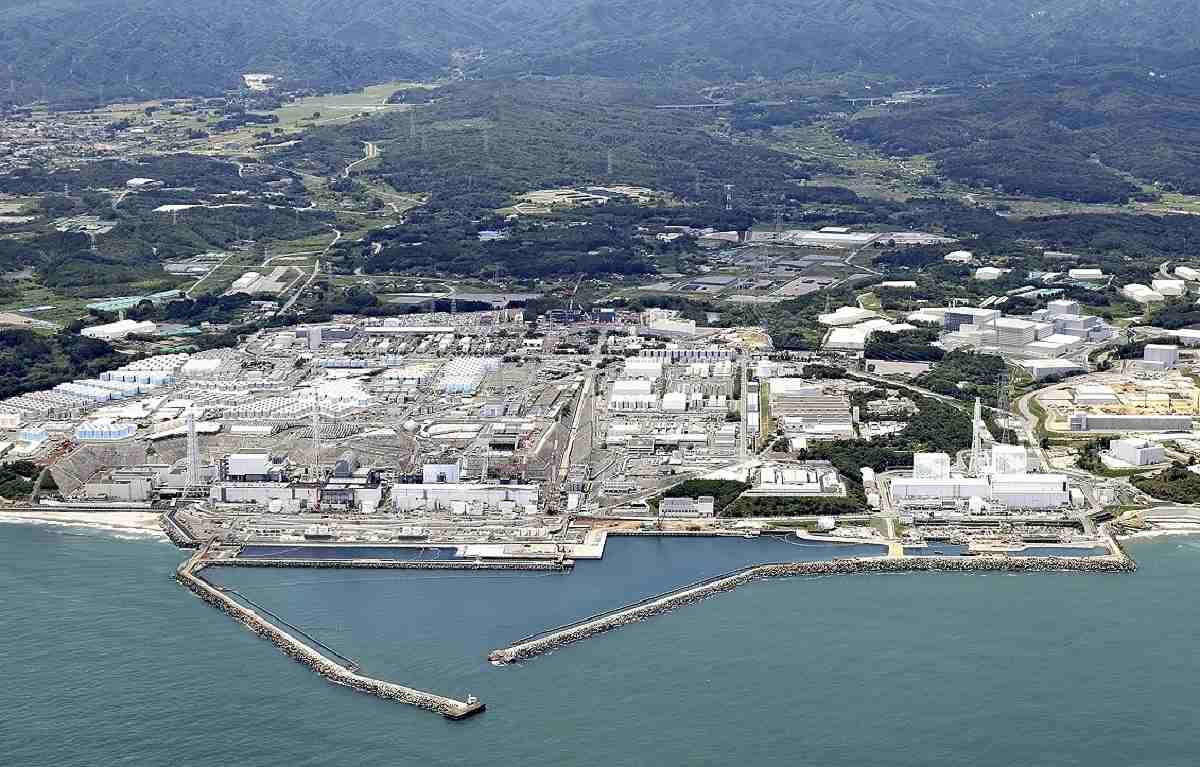 16:29 JST, August 7, 2023
The government has made arrangements to begin discharging treated water from the Fukushima No. 1 nuclear power plant owned by Tokyo Electric Power Company Holdings, Inc. into the ocean as early as late August, it has been learned.
Prime Minister Fumio Kishida is expected to make a final decision on the specific timing of the discharge at a ministerial meeting attended by Economy, Trade and Industry Minister Yasutoshi Nishimura and others after Kishida returns from the United States on Aug. 20. He will be attending a trilateral summit meeting of Japan, the United States and South Korea on Aug. 18.
According to government sources, the government is now doing its utmost to gain understanding of the discharge plan both domestically and internationally, in light of the International Atomic Energy Agency's release of a comprehensive report on July 4 that said the water discharge plan was consistent with international safety standards.
In conjunction with the summit meeting, Kishida plans to meet separately with U.S. President Joe Biden and South Korean President Yoon Suk Yeol to explain himself that the discharge plan is based on scientific evidence and that safety has been ensured.
Yomiuri Shimbun file photo


IAEA Director General Rafael Grossi, left, presents a comprehensive report on the Fukushima No. 1 nuclear power plant to Prime Minister Fumio Kishida on July 4 at the Prime Minister's Office in Tokyo.
On Monday, Chief Cabinet Secretary Hirokazu Matsuno said at a press conference that there has been "no change" in the government's policy of setting the timing of the discharge for "around summer." Matsuno said, "We will continue to explain Japan's efforts to broaden appropriate understanding [of treated water] with a high level of transparency based on the scientific basis of the IAEA's comprehensive report."
A senior government official said about the timing, "The government hopes to avoid beginning the release in September when trawl fishing begins off the coast of Fukushima Prefecture."
At the Fukushima No. 1 nuclear plant, contaminated water is being generated because water is used to cool nuclear fuel that melted and solidified in reactor cores that were involved in the meltdown. The treated water is water that has been purified to remove most radioactive materials other than tritium from contaminated water using an advanced liquid processing system (ALPS) and other equipment, and stored in storage tanks on the grounds of the nuclear power plant. As these tanks are expected to be full by the first half of 2024, the government has indicated its plan to release it into the sea "around summer."
TEPCO's plan will see the company dilute the treated water at least 100 times on site by mixing it with a large amount of seawater to reduce the concentration to less than 1,500 becquerels per liter, which is 40 times more stringent than the national standard.
Releasing water containing tritium from nuclear facilities into the sea is conducted on a regular basis not only in Japan, but in Europe, the United States, China and South Korea. However, China has criticized Japan, saying that the Pacific Ocean is not a sewer for Japan to release nuclear-contaminated water into.
To gain the understanding of related parties in Japan, Nishimura and others have sought for fishermen in Fukushima Prefecture to understand that the concentration of tritium in treated water "does not affect the human body or the environment."
Add TheJapanNews to your Google News feed.